5/1 Hendricks Counter Chambers Weekly Statehouse Update
General Statehouse Update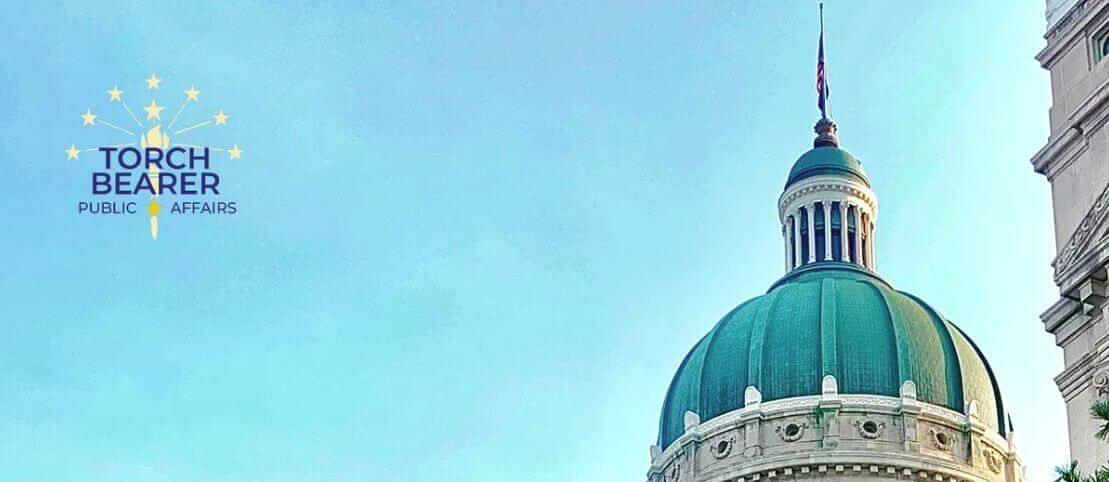 The 2023 Legislative Session has adjourned for the year, but it was not without a chaotic last-minute rush to work out major kinks in the budget and a few remaining bills. Lawmakers, staff, and lobbyists remained in the statehouse until after 3 a.m. on Friday morning to finally see the first session of the 123rd General Assembly come to a close and adjourn Sine Die (latin for "without another day"). What made the cut and heads to the Governor after the last four long months of deliberations? Let's dive in…
House Budget Bill Prioritizes Education Funding Increase and More
In an unprecedented flurry of last-minute budget action, a round of five Conference Committee Reports for HEA 1001 were drafted on the final day of session. After the initial "final version," and pressure from their members concerning the school funding formula, legislative leaders opted to decrease the amount dedicated to paying down the Pre-1996 Teacher Retirement Fund. Rather than the $1 billion previously allotted, that fund will now receive an additional $700 million in the coming biennium. The additional $312 million now heads to traditional K-12 schools.
A $1.5 billion boost from the April Revenue Forecast did, however, allow for a more robust spending package than initially expected. The $44.5B spending plan prioritizes keeping a healthy reserve while investing a portion into one-time spending initiatives to help Hoosier families, promote economic development, and invest in infrastructure. A major takeaway of the budget includes a House-led expansion of school choice vouchers to Hoosier families who make up to 400% of the Federal Poverty Rate, or around $220K a year. With this expansion comes an additional increase of the program from $240M in annual expenditure to $500M in FY24 and $600M in FY25. Overall, K-12 education is set to see a $1.2 billion increase in funding over the biennium - an almost 8% increase.
The budget also accelerates the individual income tax rate cuts enacted in 2022 to lower the rate to 2.9% by 2026 instead of 2029 and deletes all triggers in current law. GOP budget drafters say they hope this will save Hoosier taxpayers $470M over the biennium and $1.6B between now and 2030. This budget accounts for more than $70M in additional tax cuts for Hoosier taxpayers over the biennium, including increased income tax deductions for homeowners and renters, additional tax deductions for new parents, an increase to the earned income tax credit, and exemptions for active-duty military members and civil service annuity recipients.
EDUCATION FUNDING
The new biennial budget boasts a historic investment in K-12 student support with almost $2 billion in new dollars for K-12 education over the biennium as compared to the FY 23 appropriation levels. The K-12 tuition support formula will see an increase of $1.2 billion or an 8% increase over the biennium as compared to the FY 23 appropriation level.
Adult learners will see a $16.3M increase in funding for Excel Centers, and support for teaching scholarships and programs for minority educators will see their funding doubled.
A number of provisions have been set out to assist Hoosier families and provide wider opportunities for students in their households. In addition to the aforementioned expansion of eligibility for Choice Scholarships, the Charter and Innovation Network School Grant will be bumped up to $1,400 per student each fiscal year. Career Scholarship Accounts will see funding at $5,000 per participant and a continuation of the $10 million annual investment in Educational Scholarship Accounts for students with special needs.
A popular bipartisan measure to eliminate textbook fees was included in this budget, along with the fiscal component of HB 1002, which invests in work-based learning.
HEALTHCARE FUNDING 
On the health front - the budget includes $225 million for public health, which is only 2/3rds of the Governor's request and less than half of what the Governor's Public Health Commission recommended.
However, budget drafters answered the call to fund SEA 1, the lead mental health bill of the session, and priority legislation of Lieutenant Governor Suzanne Crouch. SEA 1 transforms the 988 Crisis Hotline into the 988 Crisis Response Centers and addresses funding and sustainability plans for Certified Community Behavioral Health Clinics. There are currently 19 pilot CCBHC sites in Indiana.
This budget funds FSSA's updated Medicaid reimbursement rate proposal for dentists, home health agencies, and other waiver service providers and increases reimbursement for physician services to 100% of Medicare (vs. 83%). Overall, home- and community-based services will see a $38.5 million increase across FY 24 and FY 25. Indiana veterans will also be supported with $1 million each year for suicide prevention and $2 million each year for career and relocation assistance.
WORKFORCE
The budget included the funding mechanism of HEA 1005 which was crafted in response to a Housing Task Force that met this past summer and fall.  Funding will specifically pay for the vital infrastructure needs not otherwise considered in alternate grants or programs. The fund will be overseen by the Indiana Finance Authority, and the money could be used for sidewalks, curbs, sewer, water, and other infrastructure. The overall goal of the enrolled act is to increase the state's housing supply.
HEA 1001 appropriates $500 million over the biennium for the READI 2.0 program. READI funding is awarded by the Indiana Economic Development Corporation to selected regions to advance implementation of the projects and programs designed to catalyze economic growth and talent development in Indiana. The IEDC will also see a new $500 million deal closing fund so that they may pursue transformative economic development projects
The budget also provides start-up funding and $120 million for capital projects for IU Indianapolis and PU Indianapolis, invests in strategic economic initiatives around the state, and appropriates $26M for airport improvement projects.
Other budget highlights include:
Doubles funding for food banks
Increases funding for graduate medical education residency programs
Increases university operating appropriations by 4% in FY 24 and an additional 2% in FY 25
Provides $5 million to Purdue University to upgrade laboratory facilities at the Animal Disease Diagnostic Laboratory (ADDL) and $15M to the PUFW School of Music building
Fully funds the state's financial aid programs at the projected expenditure levels for both fiscal years
Invests $3.1 billion in the Pre-1996 Fund, which includes a $1 billion supplemental deposit into the Pre-1996 Fund in FY 23
Fulfills the promise (ahead of schedule) to direct all gasoline use tax revenues to road funding in FY 24 instead of FY 25 under current law
Provides funding to modernize several National Guard armories
Creates the Employer Child Care Expenditure tax credit and the Attainable Homeownership tax credit
Funds the Indiana Secured School Safety Fund at $24.6 million per year
In the end, the legislature took a pass on a proposed cigarette tax increase. Ultimately, the budget was approved in the early Friday morning hours, in the House 70-27, and the Senate, 39-10.
EDUCATION
High School Job Training Grants
HEA 1002, was passed with the intent to "reinvent high school" by providing more job training to high school students. The proposal also addresses skills gaps and employee shortages. It would also change graduation requirements, and funds previously allocated toward free college through the 21st Century Scholarship would be available for on-job training.
Some changes were made from the original language to address funding concerns. Bill authors added a price range of $2,500 to $5,000 to the accounts, to be determined by the Department of Education and the Governor's Workforce Cabinet.
The updated language also specifies that schools can host joint career fairs to meet the provisions of the measure, and requires all schools to offer a career awareness class for all students, regardless of whether they use the scholarship accounts, by July 2024.
Curriculum Bills That Made It Through
Several bills aimed at the curriculum taught in public schools also made it to the Governor's desk. HEA 1477, an enrolled act that would prevent school teachers and librarians from using educational value as a defense for providing certain books to school students, now heads to the Governor. The bill removes "educational purposes" as a reason that traditional public and charter schools or district board members could claim legal protection for sharing such material with underage students, with the charge being a felony. The bill also requires school libraries (public libraries were exempted) to publicly post lists of books in their collection and create a formal grievance process for parents and community members who live in the district to object to certain materials in circulation. School boards must next review those challenges at their next public meeting and an appeals process must also be created.  In addition, the perennial "cursive writing" bill (this time just to survey schools across the state), SEA 72, finally saw legislative success and now heads to Governor Holcomb's desk.
Optional Firearm Safety Training for School Employees 
An enrolled act to provide funding for optional firearm safety training for school teachers found final approval last week. HEA 1177 reallocates funding from the Indiana Safe Schools and related funds for the training. State law already affords teachers and other staff the ability to carry a firearm on school grounds if authorized by their local school boards. The enrolled act also provides funding for counseling services for students, teachers, school staff, and employees in the event of a school shooting.
Gender Identity Legislation
A controversial bill concerning gender identity drew crowds of activists throughout the legislative session. HEA 1608, dubbed the "Don't Say Gay" bill, was passed in the final week of session. Under the proposal, educators would be required to tell parents if a student changes their gender identity or preferred name and prohibits instruction surrounding sexuality to be discussed before grade 3. In the House, an additional amendment was added to require schools to have parental consent, not just notification, of a child's request for changes to their pronoun and name.
Earlier in April, the legislature delivered SEA 480 to the Governor's desk. The proposal bans gender transitioning care for minors and was signed into law on the final day of consideration by the Governor. A lawsuit was immediately filed by the ACLU questioning the validity of the law.
TAX AND FISCAL
SALT Gains Governor's Signature
An enrolled act aimed to provide a state and local tax (SALT) deduction for many small businesses in the state made its way to the Governor's desk and was the first bill Governor Holcomb signed into law, way back in February. SEA 2 provides the deduction for what are known as pass-through entities, which are businesses that are not subject to corporate income tax. Some advocates for the measure say its passage could potentially result in an estimated $50 million in annual tax savings for business owners.
ESG Legislation On The Move
HEA 1008 was authored to maximize returns for the state's public pension system. It would require the Indiana State Public Retirement System to make investment decisions "solely in the financial interest of the participants and beneficiaries of the public pension system" and enacts new requirements for the system.
This new law is intended to ensure maximum financial returns for the state's public pension system and found approval in the final week of session. It now awaits the Governor's signature to make it law.
Tax Task Force Legislation Approved Unanimously
A new task force charged with analyzing property taxes, sales taxes, and income taxes is the focal point of SEA 3. Most of the work done by the new Tax Task Force would be handled by legislators who would serve on the panel. The task force will study, in part, the concept of eliminating the state's income tax altogether and how to plug the $8 billion revenue gap it would create.
HEALTHCARE
Healthcare Omnibus Legislation
HEA 1004, a cumulative healthcare bill seeking to address high health care rates, found approval late in session. This bill originally included fines for hospitals that exceeded 260% of Medicare rates. The final version moved the number to 285% of Medicare, but did not include penalties - rather it includes additional reporting requirements for hospitals and fines for those that delay such reports. The final version still includes a handful of tax credits for physician-owned practices and employers utilizing health reimbursement arrangements, but also mandates the state study of Medicaid reimbursement rates for hospitals. One of the most contentious bills of the session, there was bipartisan opposition to the bill - with the Senate voting the final version 45-5 and the House 89-8. It now awaits signature by the Governor.
Health Department Standards
SEA 4 gives local health departments access to new state dollars if they opt into a new set of standards for what services local health departments must offer. This optional program would be offered to all 92 counties and the communities of Gary, East Chicago, and Fishers. Funding for the proposal, $75 million in the first year followed by $150 million the next, was finalized in the budget.
Mental Health Legislation
This was the Senate's major mental health bill this year and was authored by Sen. Michael Crider, R-Greenfield. SEA 1 transforms the 988 Crisis Hotline into the 988 Crisis Response Centers and addresses funding and sustainability plans for Certified Community Behavioral Health Clinics. There are currently 19 pilot CCBHC sites in Indiana.
HEA 1006, a House Mental Health companion bill to the Senate's SEA 1, saw overwhelming support and gained the Governor's signature. This bill aims to divert people with mental health and addiction challenges away from local jails and into treatment.
Much to the chagrin of many, both bills were funded at much lower levels than anticipated. HEA 1001 funded SEA 1 at $50 million per year, falling short of the $130 million per year that the Indiana Behavioral Health Commission report requested. HEA 1006 received $10 million per year in the budget.
Non-Competes for Physicians
An enrolled act to eliminate non-compete clauses in physicians' contracts has had a rollercoaster journey through this year's legislative session. A legislative priority for the Senate, the language actually saw tepid support from Senate Health and Provider Services Committee members earlier this session, with concerns on how this would affect attraction and retention of physicians in rural communities. Originally drafted to include all physicians, the final version of SEA 7 now only applies  to primary care physicians. Ironically, on the national level, the Federal Trade Commission is considering a new rule banning all non-competes across all industries nationwide.
FAMILY SERVICES
TANF Eligibility Changes Pass Senate
A measure to increase the maximum income threshold for families to qualify for TANF (Temporary Assistance For Needy Families)  to 50 percent of the federal poverty level after two years is on its way to the Governor. The measure would also increase some maximum payments families can get from TANF. SEA 265 received wide support from both sides of the aisle and advocates in the human services space throughout the legislative process.
SNAP Simplification Language Moves To House
Earlier this month, Governor Holcomb signed into law a measure that allows seniors and people with disabilities to stay on SNAP without having to renew their application for up to three years gained unanimous approval. SEA 334 also codifies an existing requirement that Indiana's Family and Social Services Administration provides information on how to apply for SNAP to anyone on Medicaid.
ELECTIONS
House Passes Bill to Add Vote-by-Mail Requirements
The House voted along party lines to advance HEA 1334, which will require voters submitting a paper application for a mail ballot to include new, additional pieces of documentation like a photocopy of their driver's license or at least two identification numbers, such as a driver's license number or the last four digits of their Social Security number. This measure becomes effective July 1, impacting Indiana's November municipal elections.
ENVIRONMENTAL AFFAIRS
Bill Zeroes In On IDEM Regulations 
A proposal that affects the regulatory process of the Indiana Department of Environmental Management (IDEM) was passed on the final day of session. The amended HEA 1623 restricts IDEM from imposing any regulations on all coal-powered electricity generators that are stricter than federal requirements. The measure would also require pre-approval from the Governor for emergency and interim rules and gives both the Governor and Attorney General the power to overturn some rules.
PUBLIC AND CONSUMER SAFETY
Privacy Legislation Heads to Governor
Priority legislation to protect Hoosier consumers also gained legislative approval. The proposal creates a "bill of rights" for Hoosier data privacy and would allow consumers to monitor how their data is used and provide an option to delete it. SEA 5 also includes a requirement for businesses to have annual data protection assessments and security checks.
Governor Signs Law Enforcement "Buffer Zone" Bill Into Law
In mid-April, Governor Holcomb signed into law a provision to require a 25-foot area being referred to as a "buffer zone"  around law enforcement officers. HEA 1186 creates a Class C misdemeanor offense for people who "knowingly or intentionally" get within 25 feet of law enforcement officers and who participate in "unlawful encroachment on an investigation" if the officers have asked them to back away.
Senate Joint Resolution On Path To Amend State Constitution
Senate Joint Resolution 1 (a constitutional amendment) would allow judges to deny bail if a suspect poses a substantial risk to the public. Opponents voiced their fear that broader discretion given to judges could give way to more prevalent discrimination and contend that the resolution conflicts with Eighth Amendment protections from excessive bail. Bill authors say there is a need to add this additional tool to judges' toolboxes as a matter of public safety.
Now that the enrolled act has passed out of this general assembly, it will be up for action again in 2025. Any proposed change to Indiana's Constitution must see approval by two successive general assemblies, not legislative years. From there, it would be on the ballot in 2026, and a majority of Hoosiers would need to vote for the measure for it to take effect.
Notable Bills That Died This Session
Of the over 1,200 pieces of legislation filed this session, several notable bills failed to make it through the process. Among them are SB 143, a high-profile pet store bill, a ban on the sale of cold, ready-to-drink liquor beverages like seltzers in grocery stores and pharmacies that nearly found its way into SB 20, and a proposed expansion of the Attorney General's jurisdiction over non-profit management in both HB 1075 and SB 278.
All Eyes On The Governor's Bill Watch
Now that the 2023 Legislative Session has adjourned for the year, Torchbearer Public Affairs will be monitoring further action taken by the Governor on the hundreds of enrolled acts making their way to his desk. Once the Governor reviews legislation, he has seven days to sign or veto the bill. If he does not sign it, it automatically becomes law on the eighth day after receipt. A veto override consists of a simple majority - 51 votes in the House and 26 votes in the Senate. You can view the Governor's Bill Watch here.
Hendricks County Chambers Update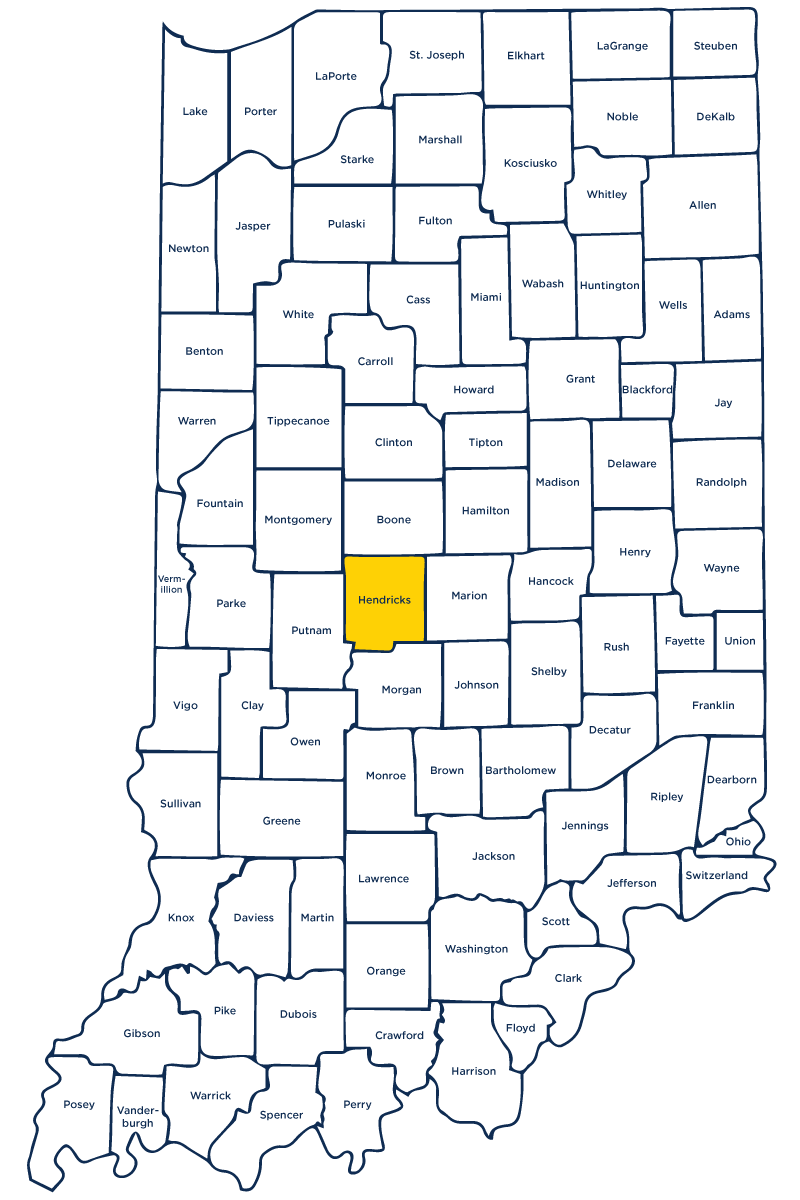 After 16 long weeks, the Indiana General Assembly adjourned Sine Die at about 3am on Friday morning. The live links to your reports are inclusive of everything that made it through the final deadlines. Your written report gives not only a high-level overview of everything we worked on for you this session, but also where we ended up. Thank you for allowing Torchbearer Public Affairs to represent you this year, and we look forward to continuing our work together.
Childcare/PreK:
The final version of HEA 1591, an omnibus education bill, includes language that ends the pilot designation for On My Way pre-k - it is now known in code as the state's prekindergarten program. It also has language that updates the Paths to Quality program to include outcome-oriented measures. This bill was sent to the Governor today and he has until May 8th to sign into law.
HEA 1001, the state budget, saw five iterations on the last day before we were able to see a final conference committee report. The Senate and House passed a conference committee report that included an increase in the income eligibility threshold for On My Way Pre-k to 150% of the federal poverty line. This number was up from the current 127% and up from the Governor's proposed 138%. This will be coupled with an administrative update to Child Care Development Fund (CCDF) to increase that income eligibility threshold. In the budget, there is also an additional $5 million in the second year of the budget to account for projected increases in enrollment. In addition to pre-k funding, we successfully advocated for the creation of a new tax credit for small and mid-sized businesses to support the growth of employer-subsidized child care, funded at $5 million over the biennium. Unfortunately, the House budget's increase in the award caps were not included in the final version. This is something that will likely be a priority for next session from many education stakeholders.
Housing:
As we have reported previously, HEA 1005 is an omnibus housing infrastructure bill and was heard in the Senate Appropriations committee this week. An amendment was added that resurrected residential TIF language from SB 300. While the underlying bill drew wide support, local stakeholders are asking for more guardrails for how/when these kinds of TIFs are used. This bill was sent to the Governor today and he has until May 8th to sign into law.
HEA 1627 deals with the sale of tax sale properties to nonprofits and attempts to address the shortage of housing for local to moderate-income housing throughout the state. As we've reported, the bill was amended in the Tax and Fiscal policy committee to scale the program statewide. The bill saw a concurrence vote and passed 91-2. This bill was signed into law by the Governor today.
Workforce:
HEA 1002 is a workforce driven bill that aims to restructure the high school diploma. As we had reported, there were several provisions stripped out of this bill and the author worked with conferees until the last hours of session to finalize their conference committee report. The enrolled version resembles most of the House version, including original language regarding intermediaries, and includes some of the Senate's recommendations on career scholarship accounts. This bill was sent to the Governor today and he has until May 8th to sign into law.
Some provisions in the final version include:
Establishes the:(A) career scholarship account program; (B) career scholarship account program fund; (C) career scholarship account administration fund;(D) career scholarship account donation fund;(E) connecting students with careers fund; (F) teacher higher education and industry collaboration grant program and fund; (G) career coaching grant fund; and (H) intermediary capacity building fund.
Provides that the commission may approve participating entities that meet certain requirements to participate in the CSA program.
Requires the commission to create a list of approved intermediaries, employers, and labor organizations
Provides that the department, in consultation with the commission, shall designate and approve a course sequence, career course, modern youth apprenticeship, apprenticeship, or program of study for grants under the CSA program.
Repeals certain provisions in law regarding a comprehensive navigation and coaching system and career coaching grant fund and requires the commission to: (A) develop and implement a comprehensive career navigation and coaching system for Indiana; and (B) award grants from the career coaching grant fund to certain eligible entities to establish or implement comprehensive career navigation and coaching systems.
HEA 1160, a workforce training pilot program bill that targets people with disabilities made its way through both chambers before seeing a dissent on the Senate floor. We heard the plan was to change the may provisions back to "shalls" but ultimately the Senate author decided to concur on the bill. It will head to the Governor's desk for a final signature.
HEA 1528 aims to address teacher shortages and allows for a scholarship of up $10,000 for remaining education needed for teachers' license. The bill was amended on second reading to include language regarding the eligibility requirements for the scholarship program. This bill was sent to the Governor today and he has until May 8th to sign into law.
HEA 1451 deals with unemployment compensation and increases the number of earnings someone can keep when they work part-time while drawing unemployment insurance. This bill was signed by the Governor.
Health Care:
SEA 1, the Senate mental health bill, sailed though the second half. Unfortunately, the funding for the bill, that is included in HB1001, is only about ¼ what the author originally requested. Multiple members of the General Assembly have expressed support in fully funding SEA 1 efforts by way of a cigarette tax or local 911 fee. This will be something we want to keep an eye on for next year.
As we reported last week, HEA 1006, the House mental health bill, was amended on the Senate floor last week to include language regarding attestations signed by a physician. The bill was heard in conference committee this week and changed to add back in that attestation needs to be signed by physician, but assessment can be done by APRN and PA. The conference committee report passed both chambers last week and the bill was sent to the Governor today. He has until May 8th to sign into law.
HEA 1004 is an omnibus health care bill that largely deals with controlling health care costs in hospitals. This bill has been highly contentious this year and was one of the last bills to go through conference committee. The final report included language that; : (1) Establishes the health care cost oversight task force; (2) Adds language providing a credit against tax liability to: (A) certain physicians who have an ownership interest in a physician practice; and (B) certain employers if the employer adopted a health reimbursement arrangement; (3) Requires the office of the secretary to research and compile data concerning Medicaid reimbursement for certain hospital services that contribute to total Medicaid reimbursement for Indiana and all other states; (4) Adds additional reporting requirements for hospital reporting; (5) Repeals language requiring a hospital to hold a public forum; (6) Adds additional exemptions to the health care billing (site of service) requirements; (7) Adds language requiring the department of insurance to contract with a third party to calculate certain Indiana nonprofit hospital system prices for specified years; (8) Adds language from HB 1003 concerning a program to reduce or eliminate prior authorization requirements for health care providers; (9) Adds language that requires the review of information concerning an Indiana nonprofit hospital system with a percentage of Medicare; (10) Requires the all payer claims data base advisory board to discuss certain issues concerning reimbursement rates; (11) Adds language concerning provisionally credentialing physicians in specified circumstances. The conference committee report passed both houses and will move on to the Governor's desk for a final signature.
Please review your bill track list (below) and let us know if you have any questions - Chambers care about a lot of issues, so this list is very expansive!
Here is the live link to your bill track for 2023.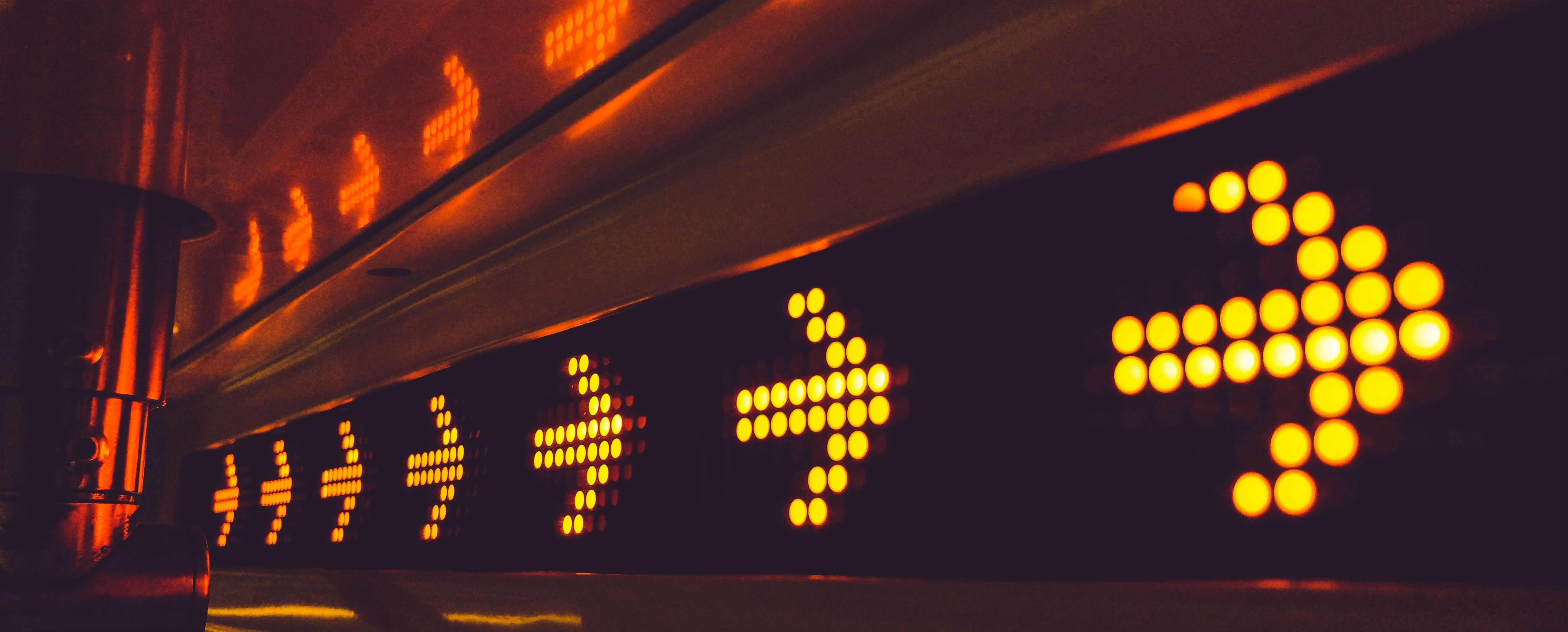 Please review your bill track and let us know of any bills of interest to you.

Tuesday, June 13th - Technical Corrections Day
Tuesday, June 13th - Anticipated Legislative Council Meeting