7/10 Torchbearer Weekly Policy Update
Happy Monday! We took a week off sending updates due to the long holiday weekend, but we are back! Thank you for allowing us to be your trusted source for news at the local, state, and federal levels.
Local, state, and federal highlights in this week's memo include:
How School Districts are Ditching Textbook Fees
Study Shows Indiana Ranks Poorly in Maternal Mortality
Supreme Court Rules on Affirmative Action
What Affirmative Action Ruling Means for Indiana Students
An Economic Mid-Year Review
Worries in the Manufacturing Sector
U.S. Adds 209,000 Jobs in June
President Biden Announces $42B Broadband Plan
Supreme Court Rejects Election Law Theory
White House Announces New Student-Loan Relief Plan
Share the Torchbearer Newsletter with Your Network!
Important Dates
Let's dive in.
How School Districts are Ditching Textbook Fees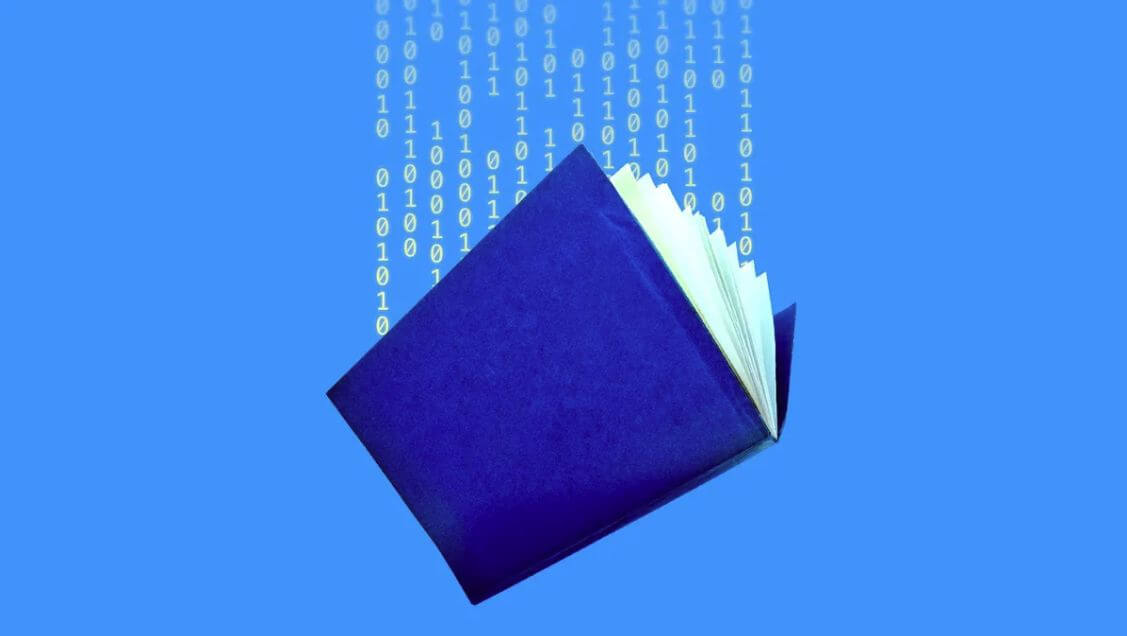 What's new: Ditching textbook fees has been an effort many Indiana districts have looked into in an effort to reduce barriers for students and burdens for their families. Officials at Charles A. Beard Memorial schools started on this initiative a few years ago and wanted to make sure the program is sustainable. They first began eliminating entrance fees for students to school sports events — before eventually dropping the fees for textbooks and materials in 2020.
Why it matters: Beginning this school year, after a law passed in the 2023 legislative session, all Indiana schools will be required to follow the district's example and stop charging families for curricular materials, including textbooks, iPads, and Chromebooks.
The details: The change, championed by Gov. Eric Holcomb, is meant to lighten the load on Hoosier families, who reported paying hundreds of dollars every year for their students' course materials. Indiana had been among the last handful of states that still allowed schools to charge these fees.
The law provides $160 million for curricular materials, but a per-student amount has yet to be determined, Indiana Department of Education officials said.
The department will calculate this number by dividing the total amount that all schools report for curriculum costs by how many students are enrolled at each public school, and how many qualify based on socioeconomic status at each private school.
Yes, but: Education advocates agree the change benefits families, but say the state must support schools with the financial burden. And, with a new school year rapidly approaching, they say more guidance is needed on how much schools will receive to make purchasing decisions and also what counts as curricular materials under the new law, which broadly includes books, computer software, digital content, and hardware that will be consumed by a student over the course of a year.
The bigger picture:
The state already covers the cost of textbooks for students who qualify for free and reduced priced meals at a cost of around $39 million per year.
For all students, a per-pupil figure of about $162 would likely cover most districts' elementary and middle school costs, but fall far short of the costs for high school courses.
What's next: While the new law will provide the final nudge for some districts to drop the last of its fees for its cooperative programs, new funding alone may not be enough for districts just starting to eliminate fees. This may be an issue the General Assembly chooses to address in the next budget cycle. (Inside INdiana Business)
Study Shows Indiana Ranks Poorly in Maternal Mortality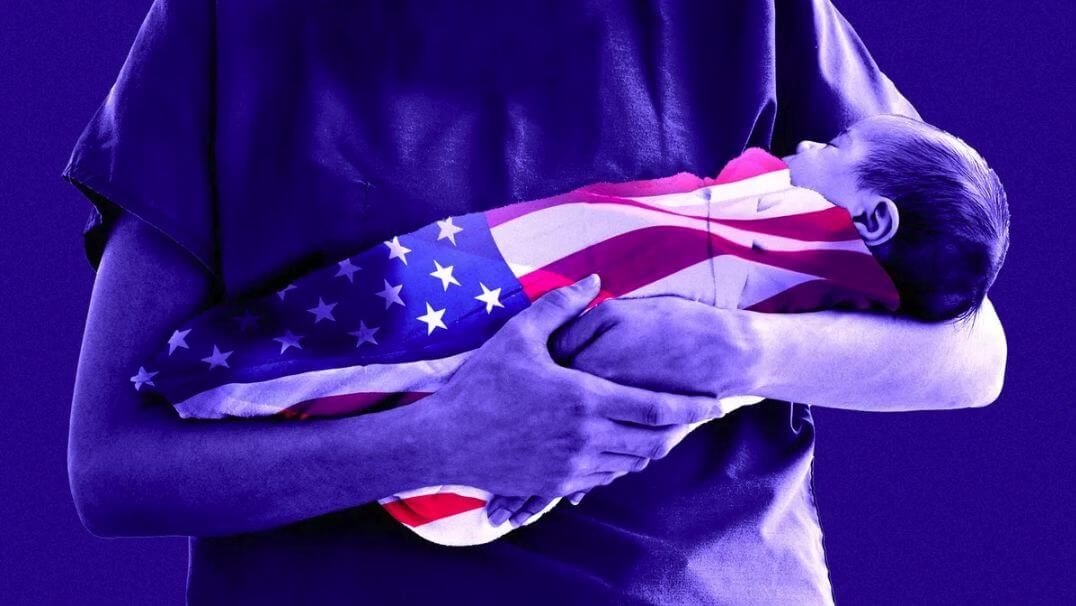 What's new: A study from the University of Washington released Monday shows maternal mortality rates more than doubled in some states between 1999 and 2019, with sharp increases for some racial and ethnic groups.
The details: In Indiana, the maternal morality rate more than doubled for both white women and Hispanic women. Indiana led the nation in maternal mortality rate increases for white women, with deaths increasing by more than 150%, and Hispanic women, with deaths increasing by more than 105%.
Dive deeper: Though the rate for those two ethnic groups soared, Indiana still fares poorly in deaths across all populations. For Black Hoosiers, death rates are double that of white women, despite Black Hoosiers making up a significantly smaller percentage of the overall population.
What they're saying:
"The map of maternal mortality looks like the map of social determinants of health," Dr. Greg Roth, a cardiologist and associate professor of medicine at the University of Washington, said. "Regardless of what the political situation is in a particular state, social determinants of health are going to drive maternal health."
"One of the key messages here is that we have to focus on women's health before, during, at the time of delivery, and after pregnancy," Roth said. "That sounds a lot like easily accessed, universal, low-cost primary care along with high-quality obstetrician care." (Indiana Capital Chronicle)
Supreme Court Rules on Affirmative Action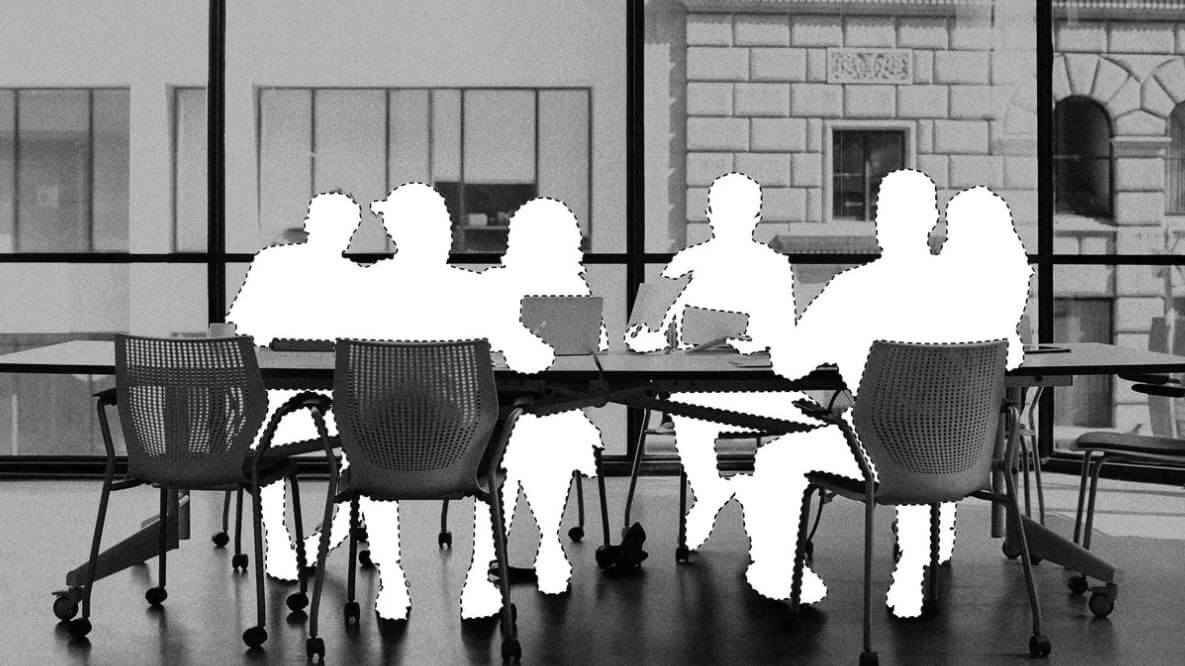 The Supreme Court ruled that colleges can't explicitly consider applicants' race in admissions, a landmark ruling that will radically transform how colleges are able to attract a diverse student body.
Why it matters: The ruling will force colleges to reimagine long-standing hallmarks of the admissions process.
The ruling is the second in about a year that has upended decades of precedent.
The details: The Supreme Court ruled 6-3 against the admissions processes at Harvard and the University of North Carolina, both of which give a little extra weight to applicants from certain underrepresented groups.
The high court sided with the conservative nonprofit Students for Fair Admissions, which argued that the universities' admissions processes discriminate against white and Asian American applicants.
Justice Ketanji Brown Jackson recused herself from participating in the consideration or discussion of the Harvard case because she had been on the school's board of overseers.
The big picture: The court has historically backed affirmative action programs at colleges, including most recently in 2016, when the Supreme Court rejected a challenge to a race-conscious admissions program at the University of Texas-Austin.
Some colleges have already had to scrap their affirmative action programs, including the University of Michigan, where Black undergraduate enrollment dropped precipitously after a state ban.
Regents of the University of California v. Bakke was a landmark case decided in 1978 that set the grounds for affirmative action, determining that race was constitutional criteria for admission — when considered along with other factors.
The court's 2003 decision in Grutter v. Bollinger further upheld affirmative action, ruling that "the educational benefits that flow from a diverse student body is not prohibited by the Equal Protection Clause."
In the opinion, former Justice Sandra Day O'Connor wrote that the court expected racial preferences to no longer be necessary in admissions 25 years later.
What they're saying: Cedric Merlin Powell, a law professor at the University of Louisville, said the Supreme Court rejected measures that experts saw as settled precedent in terms of college admissions, including "future leadership, adaptation, a pluralistic society, diversity in education, new knowledge." (Axios)
What Affirmative Action Ruling Means for Indiana Students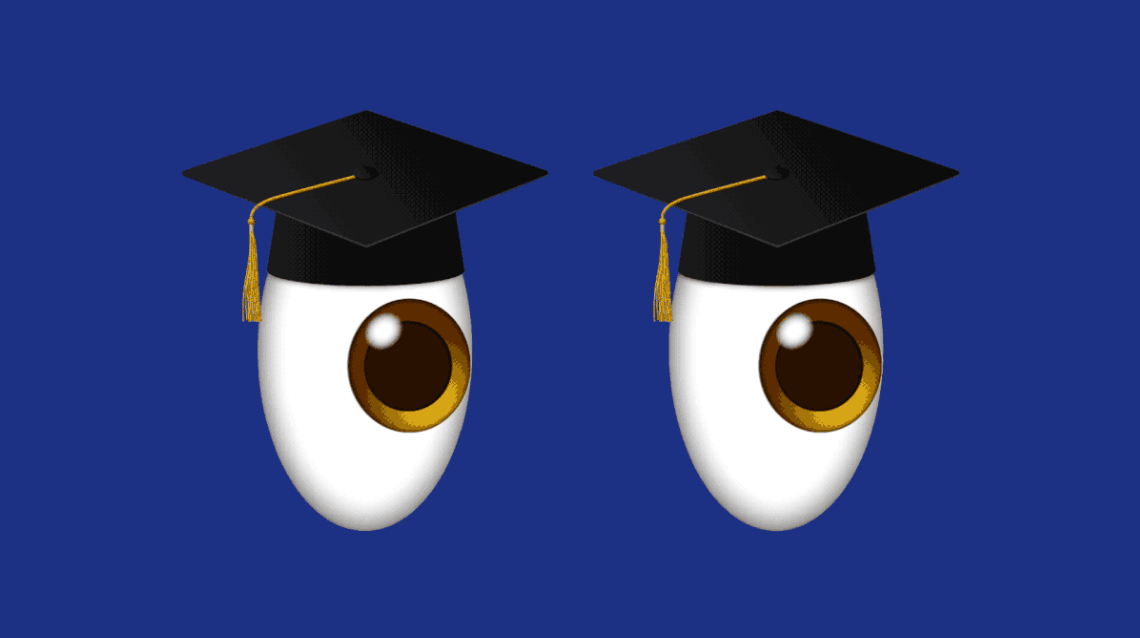 What does the affirmative action ruling mean for Indiana students?
Indiana state leaders and others are already worried about the declining college-going rate, which is especially low for Black and Hispanic and Latino students. The Supreme Court's decision could impact students' college plans and whether they see themselves as college material at all. It could also directly affect several of the state's largest, most influential institutions of higher education.
Dive deeper: Chalkbeat examined common data sets for Indiana's roughly 40 four-year colleges and universities to determine what factors they consider in admissions. If the data sets weren't available, Chalkbeat reached out to the institutions directly.
About three dozen had data available or responded. A majority said they didn't consider race in admissions. Additionally, Ivy Tech Community College, the state's largest postsecondary institution, doesn't consider race in admissions.
Nine colleges and universities do, most notably the University of Notre Dame, as well as the main campuses for Indiana University and Purdue University. At those three schools, students of color make up a minority of enrollment, data shows. (The smaller regional campuses of IU and Purdue do not consider race in admissions.)
By the numbers:
At Notre Dame, about 13% of undergraduates are Hispanic or Latino, about 4% are Black, and 6% are Asian. Students who are two or more races are also 6% of the undergraduates.
At Purdue, 7% of undergraduates are Hispanic or Latino, 2% are Black, 13% are Asian, and 5% are two or more races.
At IU, 8% of undergraduate students are Hispanic or Latino, 4% are Black, 9% are Asian, and 5% are two or more races.
What they're saying: Boosting the college-going rate has been a priority for many state leaders, including Indiana Higher Education Commissioner Chris Lowery.
"We have a responsibility to not only highlight the challenges that persist but to also ensure all Hoosiers can access the opportunity education and training beyond high school can provide," Lowery said in a statement to Chalkbeat Indiana.
Joe Zachery, director of the College Prep Institute at the Center for Leadership Development, an Indianapolis-based organization that aims "to foster the advancement of minority youth in Central Indiana," said that students could see this ruling and wonder if they'll be admitted to a college, and if they are, whether they'd be accepted and welcomed on campus.
What's next: Following the Supreme Court's decision, both IU and Purdue University stressed they will follow the law. Similarly, Notre Dame President Rev. John Jenkins said in a statement that university leaders will study what the ruling means for admissions, while also stressing the university's mission "to build a class reflecting the diversity of experiences and gifts of the human family" and its aim to "provide opportunities for a wide range of young people." (Chalkbeat)
An Economic Mid-Year Review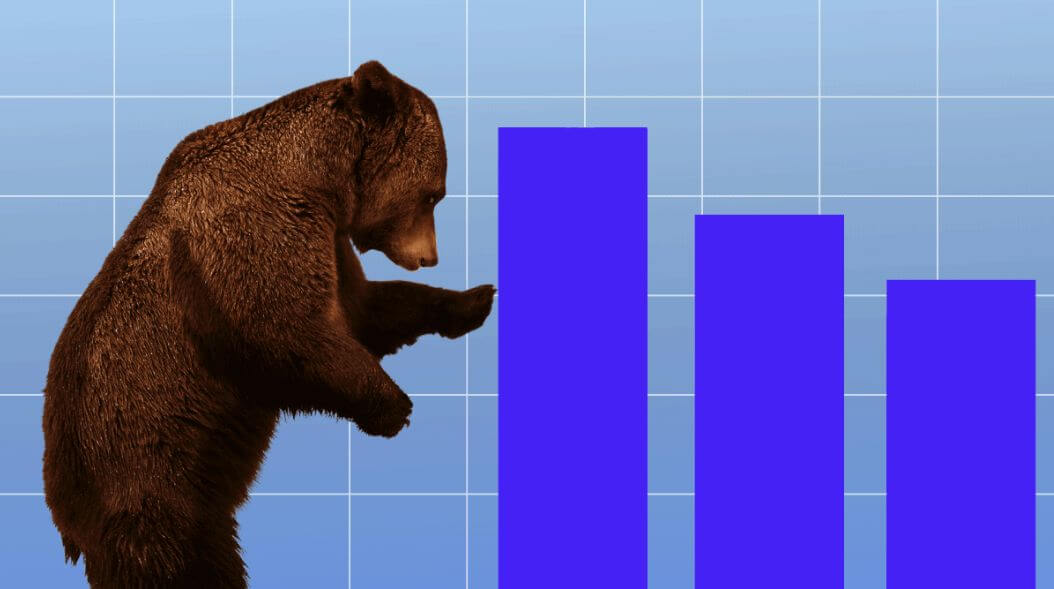 Gloom-and-doom pessimists who predicted 2023 would be a year of economic misery have been wrong (at least as the second half gets underway). Those who predicted a gradual rebalancing with limited pain have been right.
Why it matters: Things could obviously go wrong in any number of ways from here, but so far, what had seemed a remote scenario in which inflation comes down without a recession, has materialized.
That said, it has been slower than ideal, with inflation still tracking well above what most Americans — or Federal Reserve policymakers — consider acceptable.
By the numbers: The labor market has shown only the mildest slippage from a super-hot 2022. The unemployment rate was 3.7% in May, up from 3.5% in December (the June number is due out Friday).
Employers have added an average of 314,000 jobs a month, robust by any historical standard but slower than last year's pace of 460,000 per month.
The share of 25- to 54-year-olds who are employed has kept rising this year, to 80.7% from 80.1% in December, a sign this economy keeps putting more people in their prime working years into jobs.
The number of new jobless claims averaged 213,000 a week in 2022 — and 231,000 so far in 2023. Higher, yes, but hardly crisis-level.
State of play: The inflation trend is in the right direction, though with less alacrity than would be desirable. Over the past 12 months, the overall Consumer Price Index is up 4.1%, compared with 6.4% as of December.
But that has been driven by energy and other commodity prices normalizing after their surge in the early days of the Ukraine war. Core inflation, excluding food and energy, is coming down more slowly.
Yes, but: The disinflation has been enough to leave workers with more purchasing power. Average hourly earnings have been growing more slowly than they were in 2022, but inflation has come down by more, and so real wages are slightly up.
Average hourly earnings for all private-sector workers are up 4.3% over the last year, compared to 4.1% headline inflation. (Axios)
Worries in the Manufacturing Sector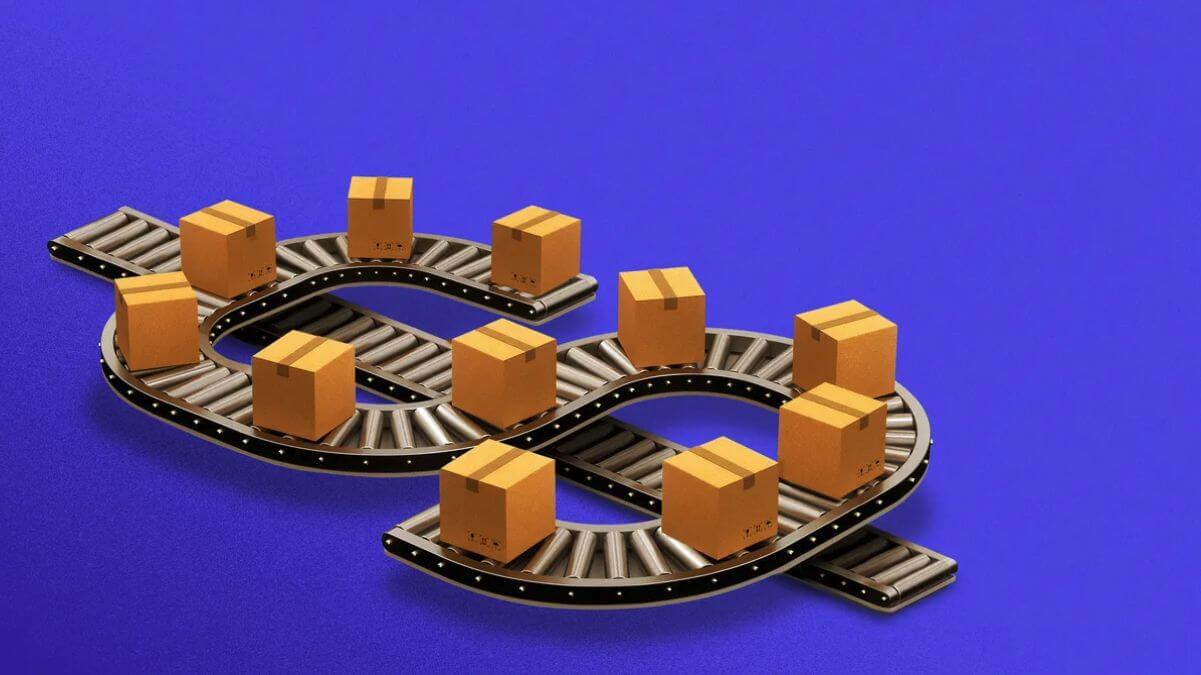 There is more worrying data about the health of the manufacturing sector: The industry continues to slide deeper into contractionary territory, despite an economy that is otherwise humming along.
Driving the news: The Institute for Supply Management's manufacturing gauge fell to 46% in June (nearly one percentage point below May's gauge) — the weakest since May 2020. A reading below 50 suggests contracting activity.
Of note: Separate Census Bureau data released Wednesday morning showed factory orders rose 0.3% in May, the same pace as April (which was revised down a tick).
Excluding transportation shows that orders fell 0.5% in May.
What they're saying: "Demand remains weak, production is slowing due to lack of work, and suppliers have capacity," ISM's Timothy Fiore said in a release.
"There are signs of more employment reduction actions in the near term," Fiore said, adding that manufacturers used layoffs to manage headcount "to a greater extent than in prior months."
The details: A sub-index of prices paid for materials declined, indicating costs for raw materials fell for a second month — a welcome sign for inflation, though some panelists noted that labor costs remained high.
The bottom line: "Input costs for materials continue to decline," one paper product manufacturer said in ISM's survey.
"Demand is trending to about 2019 levels, accounting for inflation. The COVID-driven demand has moderated." (Axios)
U.S. Adds 209,000 Jobs in June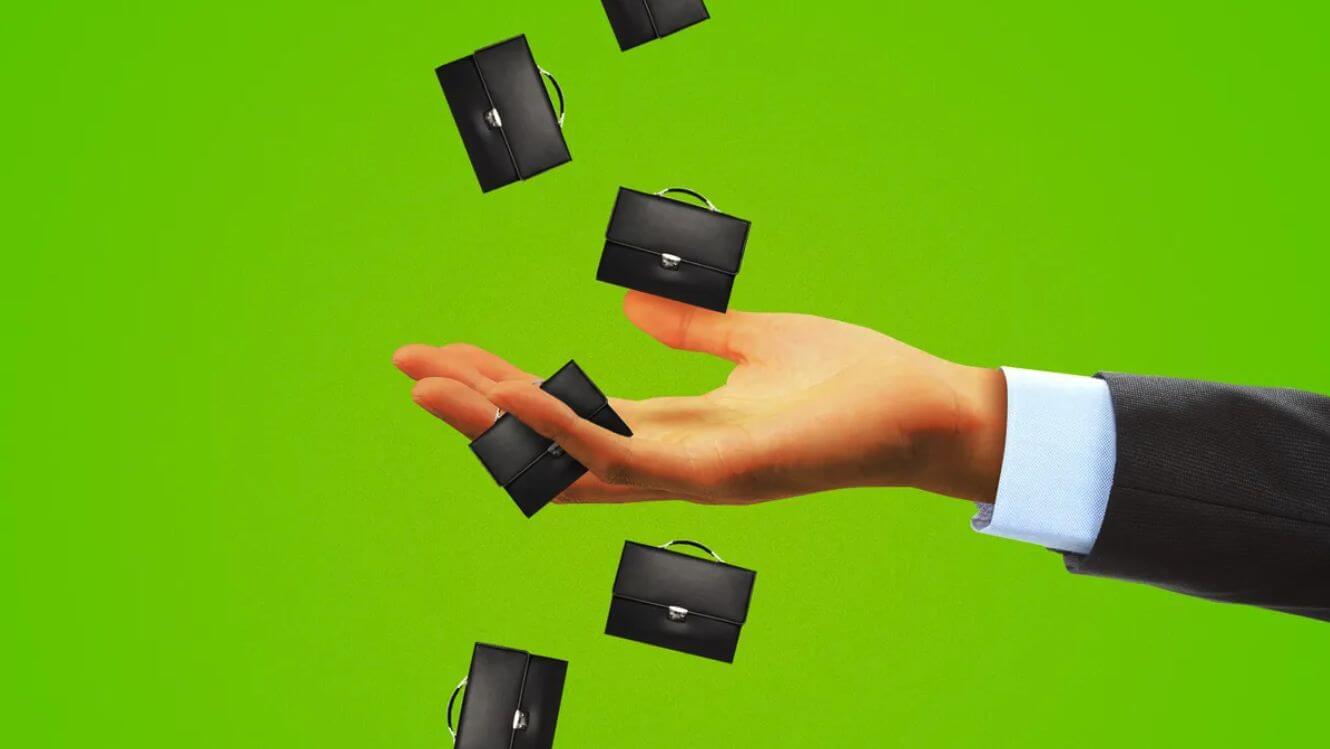 The U.S. labor market added 209,000 jobs in June, while the unemployment rate ticked down to 3.6%, the government said Friday.
Why it matters: Employers continue to add a healthy number of new jobs helping keep the economy on solid footing.
The number is slightly below economists' expectations of 225,000 jobs. It is also a slowdown from the prior month's figures, which were revised down by 33,000 to 306,000.
Job gains in April, too, were slightly less than initially thought: revised down by 77,000 to 217,000.
Sectors including government and health care were among those that saw the biggest job gains last month.
Details: The report shows that the job gains came alongside steady wage growth.
Average hourly earnings, a gauge of wage growth, rose by 0.4% in June (the same pace as May, which was revised slightly higher), the government said. Compared to the same month a year ago, wages are up 4.4%.
Of note: The labor force participation rate — watched closely by economists and Federal Reserve officials for signs of whether more Americans are joining the workforce — held at 62.6% in June.
The big picture: The Fed has a close eye on labor market developments which have largely pointed to a hot jobs market that has remained resilient despite aggressive efforts to cool it down.
Fed chair Jerome Powell has acknowledged that the labor market has started to come into better balance, especially as more workers join the labor market and immigration rates pick up — helping ease worker shortages.
Still, officials are concerned that hot demand for workers would fuel stronger wage growth and, in turn, inflation. (Axios)
President Biden Announces $42B Broadband Plan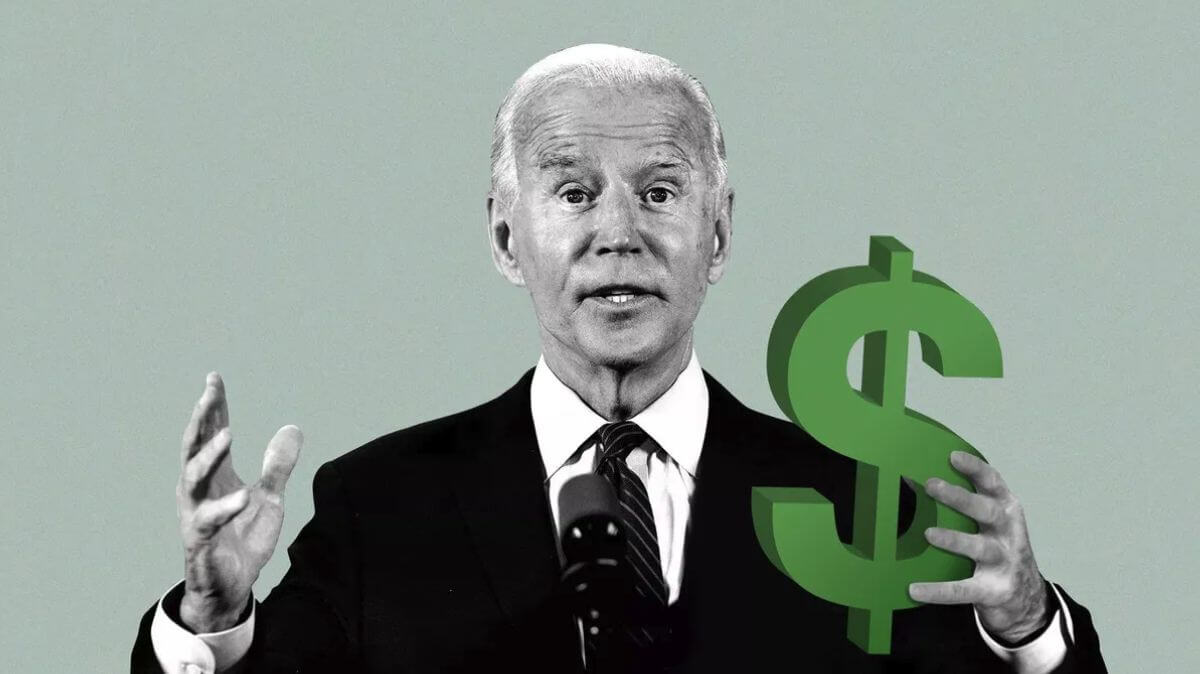 What's new: Last week, President Biden announced his $42 billion plan to give every American household access to high-speed internet by 2030.
What they're saying:
"Let us agree in the 21st century America, high-speed internet is not a luxury, it's a necessity," said Vice President Kamala Harris speaking at the White House.
"Whether it's connecting people to the digital economy, manufacturing fiber optic cable in America or creating good-paying jobs building internet infrastructure in the states, the investments we're announcing will increase our competitiveness and spur economic growth across the country for years to come," said Secretary of Commerce Gina Raimondo.
The details: The funds, already allotted by Congress through the Bipartisan Infrastructure Law and overseen by the U.S. Department of Commerce, are slated to be divvied up over the next two years through the Broadband Equity, Access and Deployment program.
Each state will receive a minimum of $107 million, with 19 states receiving over $1 billion. (CNBC)
Supreme Court Rejects Election Law Theory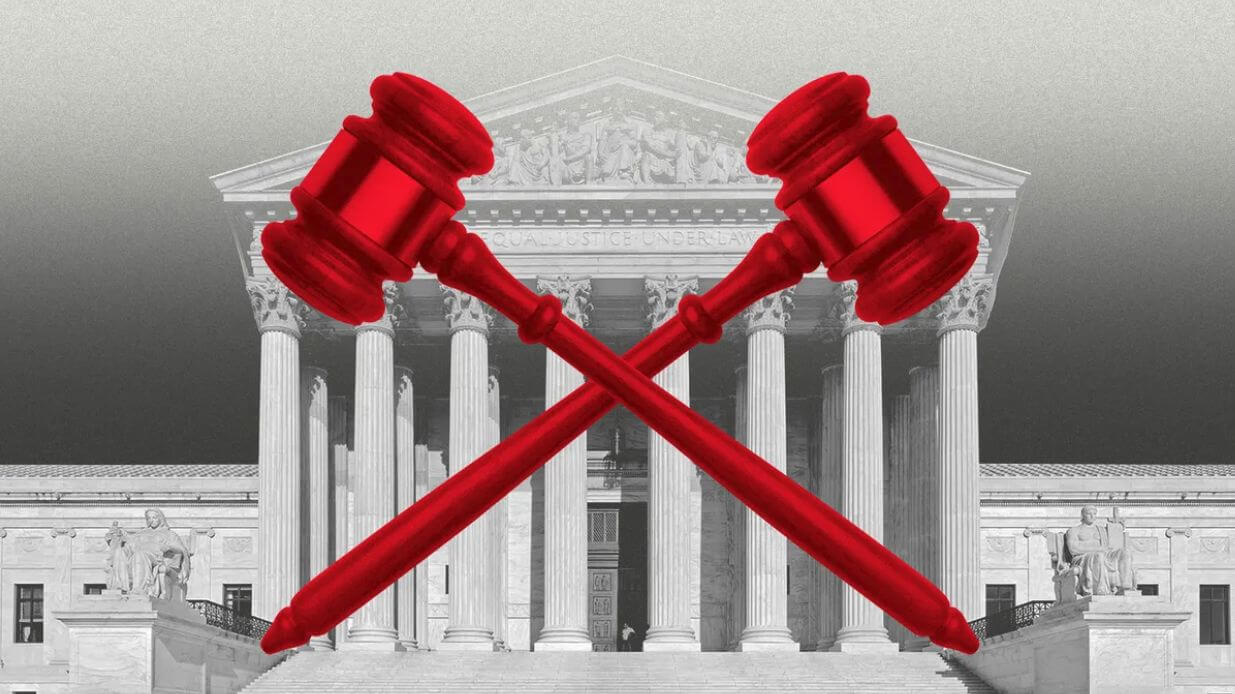 What's new: The Supreme Court rejected what would have been a radical change in election law, dismissing the theory that state legislatures have almost unlimited power to decide the rules for federal elections and draw partisan congressional maps without interference from state courts.
What they're saying:
The decision was praised by Democrats and civil rights groups, more for firmly rebuffing what they viewed as an outlandish theory than for establishing new law.
A wide coalition of scholars, liberal lawyers and conservative former judges had denounced the theory as unmoored and extreme.
Yes, but: In a separate decision earlier this month, however, the court relied on its previous interpretations of the Voting Rights Act to find the Alabama legislature drew congressional districts that unlawfully diluted the political power of its Black residents.
The bigger picture: Some legal experts said Tuesday's decision gives federal courts, including the Supreme Court, a bigger role to play in second-guessing state actions on election law, with few guidelines. (Washington Post)
White House Announces New Student-Loan Relief Plan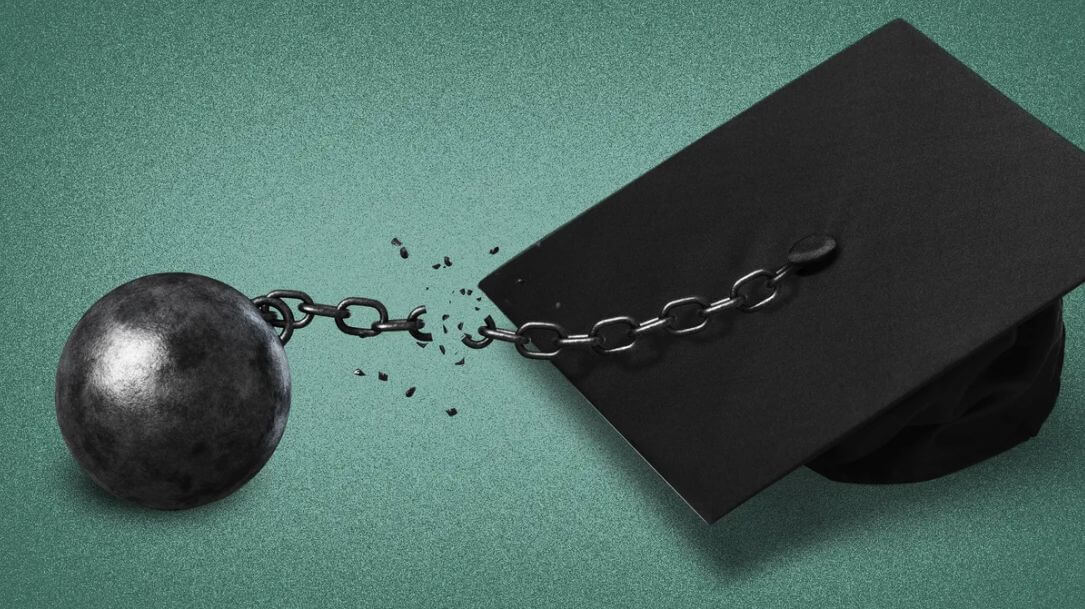 The White House announced new student-loan relief within hours of the Supreme Court striking down its ambitious plan to forgive student debt.
Why it matters: Federal student loan payments are coming due in September for the first time since the pandemic began. Millions of Americans will struggle to make the payments.
The backstory: The loan forgiveness program that the Supreme Court struck down last week would have wiped out up to $10,000 for borrowers under a certain income cap — and up to $20,000 for Pell Grant recipients.
What's next: The administration is looking to other avenues to give borrowers a break, though the effects will be noticeably smaller, at least for individual borrowers.
Biden announced a one-year on-ramp for loan repayments, during which borrowers who miss payments won't be reported to credit bureaus, placed in default, or referred to debt collection agencies.
The Education Department finalized a new income-driven loan repayment plan, which Biden called "the most generous repayment program ever."
Zoom in: Under the new program, borrowers above a certain income threshold would be required to pay a smaller portion of their disposable income — 5 percent for undergraduates, instead of the current 10 percent — toward the loan.
They could ultimately see portions of their balances forgiven.
Go deeper: White House fact sheet on Biden's new plan (Axios)
Share the Torchbearer Newsletter with Your Network!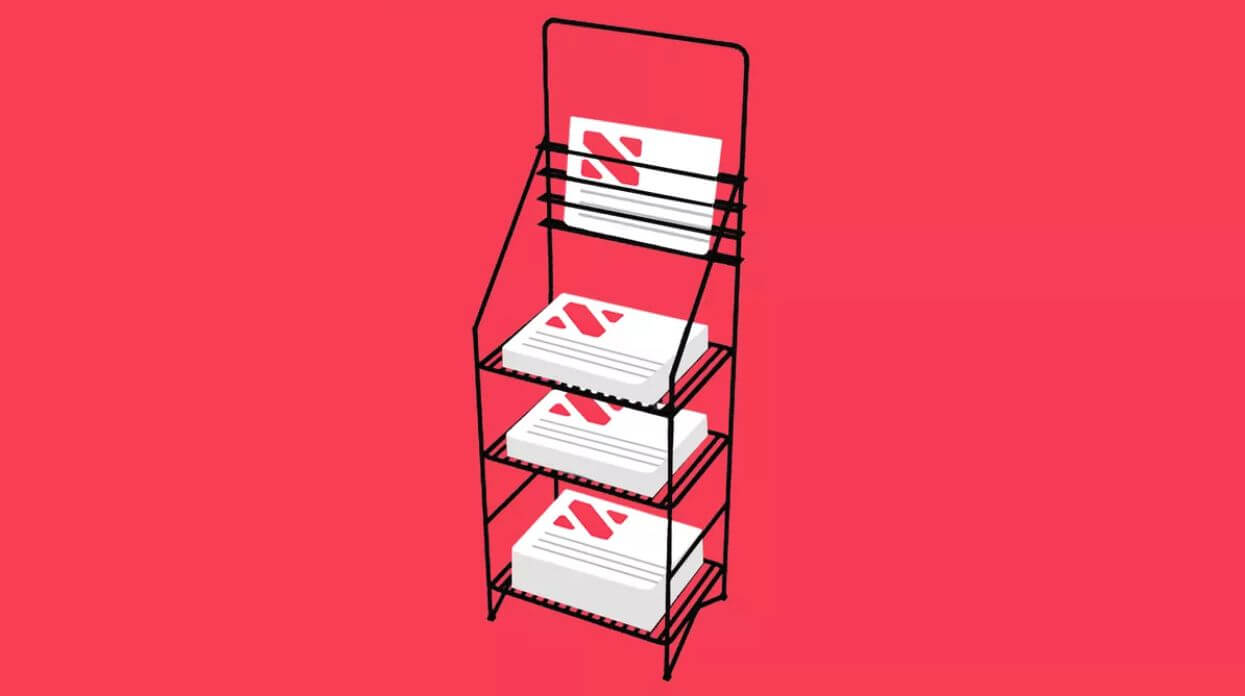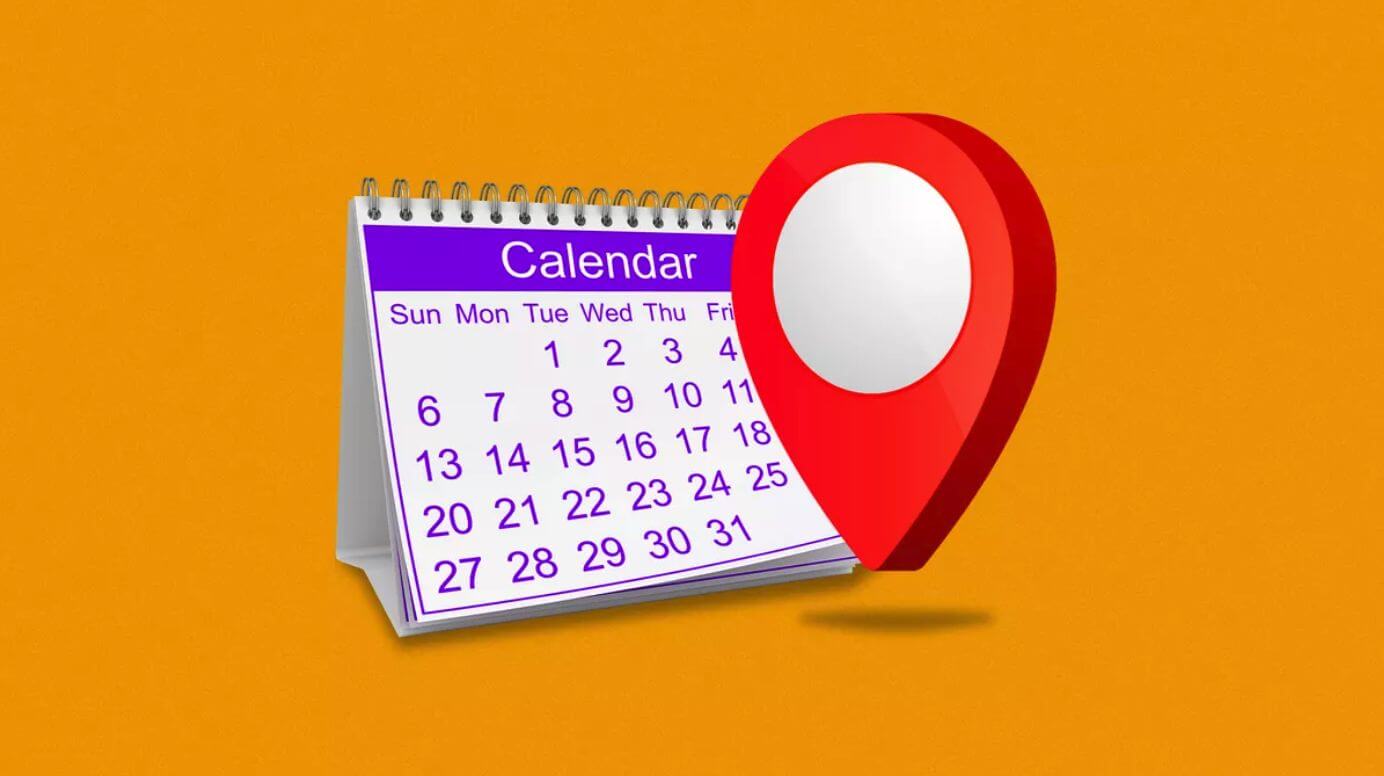 Tuesday, November 21st - Organization Day
Monday, January 8th - Anticipated 2024 legislative session start date