7/31 Torchbearer Weekly Policy Update
Welcome back! We hope you enjoyed your weekend. Thank you for allowing us to be your trusted source for news at the local, state, and federal levels.
Local, state, and federal highlights in this week's memo include:
Deep Dive: SEA 4
Nearly 36k Hoosiers Lost Medicaid Coverage in June
Hoosier Employers Deal With Mental Health Issues in the Work Space
Are Indiana Wetlands in Jeopardy?
Fed Push Target Rate Up .25 Percentage Points
U.S. Economy Grew 2.4 Percent Last Quarter
Share the Torchbearer Newsletter with Your Network!
Important Dates
Let's dive in.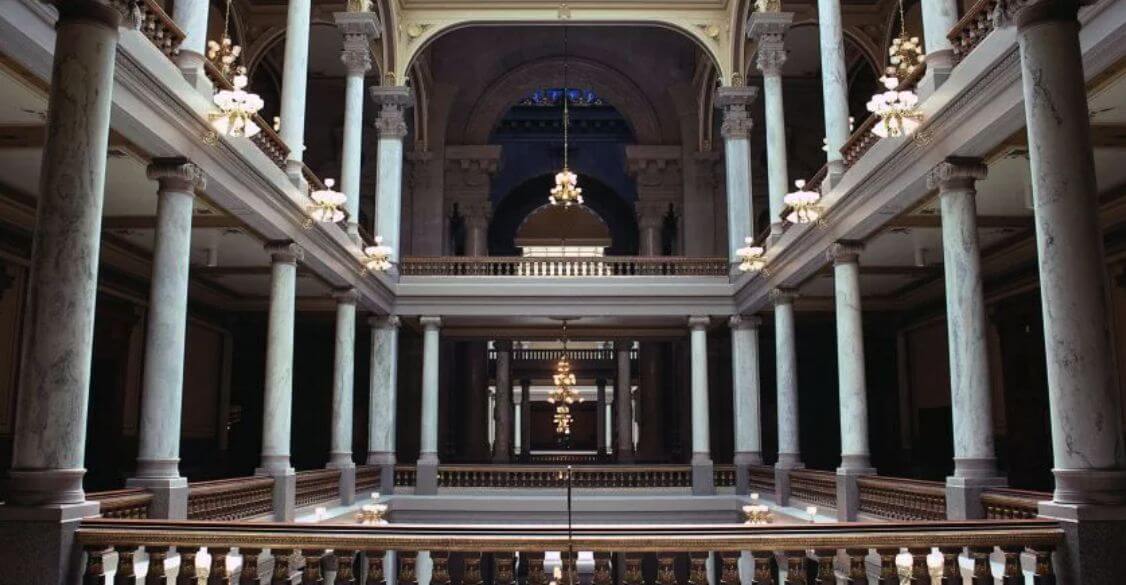 SEA 4 aims to modernize Indiana's public health system by increasing the quality of services performed by Indiana's local health departments and promoting collaboration between local health departments and the Indiana Department of Health.  The budget makes available $75 million for Fiscal Year 2024 and $150 million for Fiscal Year 2025 for health departments to use if they agree to provide the services. It would be up to county commissions whether or not to accept the extra funding. The bill defines a core set of public health services county health departments would have to provide in order to qualify for expanded state funding. Those services range from sanitary inspections of public buildings and tattoo parlors to tobacco control to preventing and reducing chronic illnesses such as obesity and diabetes.
Dive Deeper: SEA 4 makes the following changes to law
Defines "core public health services" for purposes of public health laws.
Adds members to the executive board of the Indiana department of health (state department).
Removes a provision allowing the state department to establish branch offices.
Provides that the state department may provide services to local health departments.
Requires each local board of health to establish a local public health services fund to receive state funding.
 Provides a method of allocation of state funding to local boards of health, subject to state appropriations.
Specifies the percentage of how additional funding may be expended on core public health services.
Allows the local health department to enter into contracts or approve grants for core public health services.
Allows the state department to issue guidance to local health departments.
Requires the state department to make annual local health department reports available to the public.
Changes the qualification requirements for a local health officer and requires certain training.
Requires the state department to identify state level metrics and county level metrics and requires certain local health departments to report to the state department activities and metrics on the delivery of core public health services.
Requires the state department to annually report on the metrics to the budget committee and publish information concerning the metrics on the Internet.
Requires that a local health department post a position or contract for the provision or administration of core public health services for at least 30 days.
Requires a local health department to provide certain education before administering a vaccine. Requires a multiple county health department to maintain at least one physical office in each represented county.
Provides that a new city health department cannot be created after December 31, 2022, but allows current city health departments to continue to operate. Creates the Indiana trauma care commission.
Allows a school corporation that cannot obtain an ophthalmologist or optometrist to perform the modified clinical technique vision test to conduct certain specified vision screenings.
Requires the school to send to the parent of a student any recommendation for further testing by the vision screener.
Allows for standing orders to be used for emergency stock medication in schools.
 Allows the state health commissioner or designee to issue a statewide standing order, prescription, or protocol for emergency stock medication for schools.
Removes the distance requirement for an access practice dentist to provide communication with a dental hygienist.
Repeals provisions concerning the Indiana local health department trust account.
What's next: As of July 1, 2023, this funding has been made available to counties who wish to provide core public health services. To receive funding, however, counties must provide a 20% match and opt-in to receive funding through an official vote by the county executive no later than September 1, 2023. Those wishing to take advantage of this opportunity must also submit their plan by the September 1 deadline. The Indiana Department of Health (IDOH) has templates available to guide in the planning process. The 20% local match should be what counties are currently contributing or close to it.
IDOH recently published an interactive map showing which counties have opted in to receive funding through this program. You can find this information here.
Nearly 36k Hoosiers Lost Medicaid Coverage in June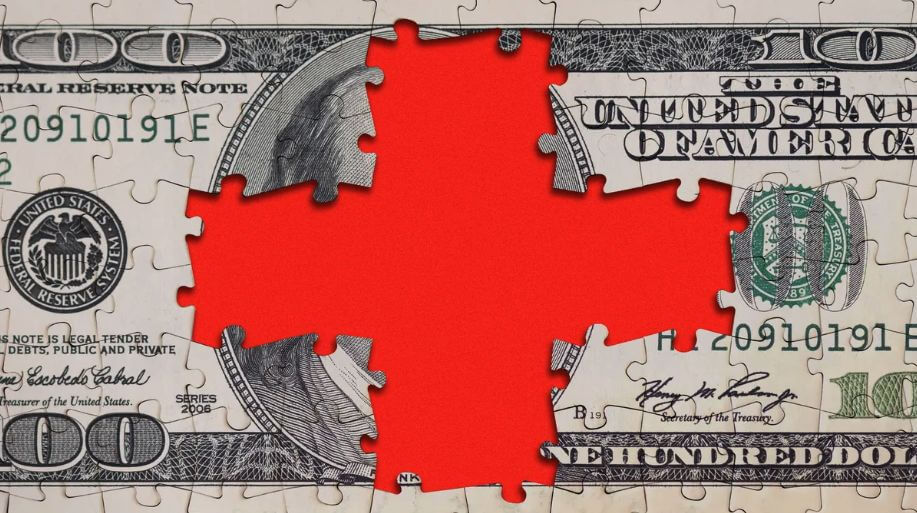 What's new: The number of Hoosiers who lost Medicaid coverage due to an "unwinding" of COVID-19 protections decreased significantly in June, totaling 35,595.
By the numbers:
In comparison, 52,985 Hoosiers fell off of the Medicaid rolls in April.
Another 53,684 fell of in May, according to monthly reports from the Centers for Medicare and Medicaid Services.
Combined, Medicaid shed 142,264 Hoosiers over the first three months of a yearlong process that stakeholders initially estimated would total between 300,000-400,000.
Zoom out: Nationwide, millions of people have lost their insurance under a process to undo "continuous coverage" from the pandemic, under which the federal government incentivized states to keep everyone on the Medicaid rolls regardless of their eligibility. Following the expiration of the Public Health Emergency earlier this year, nearly every state has started the process of reviewing enrollees to determine whether they still qualify.
What's next: Hoosiers with Medicaid needing to renew in the next year should visit the Family and Social Services Administration (FSSA) website to check their information and learn more. (Indiana Capital Chronicle)
Hoosier Employers Deal With Mental Health Issues in the Work Space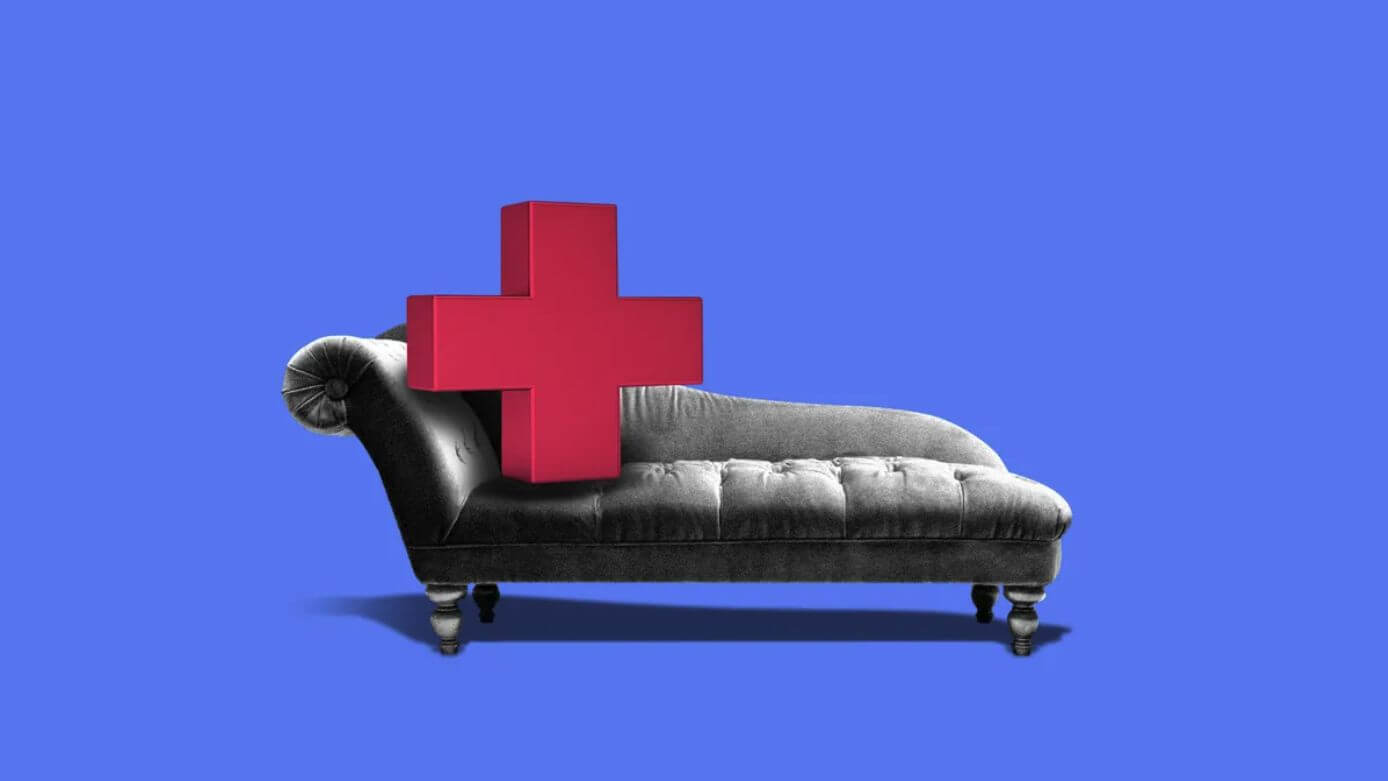 What's new: Almost two-thirds of Hoosier employers knew they had employees struggling with mental health last year, according to a Wellness Council of Indiana survey released Thursday — but just a quarter trained management on how to spot the signs and take action.
By the numbers: A total of 465 employers, representing 10 industries and operating throughout the state, participated in the survey — the third since 2019. About 56% of the respondents representing their organizations were in human resources and upper management, though some owners, supervisors and safety workers took part.
About 64% of employer respondents said they were aware of one or more staff members "struggling with their mental health," up slightly from 58% in 2021.
An overwhelming 93% of respondents at least somewhat agreed that it "makes good business sense" to recognize and respond to mental health dilemmas, but fewer said they were prepared.
About 77% at least somewhat agreed that their organizations had "adequate" resources to support employee mental health, and 72% said they had a professional or other resource identified to address mental health.
While 93% of employers said they provided staff members with health insurance, only 76% at least somewhat agreed that that insurance included "adequate benefits" to meet treatment needs for alcohol and other drugs.
What they're saying:
"We want mental health to be as important as physical health, and you have to have both to show up to do — and be — your best everyday at work," Executive Director Jennifer Pferrer told reporters Thursday.
"We have a long way to go to ensure that it is appropriately distributed across the state," Pferrer said of the treatment. "It's easy, something that we encourage all employers to have with their [automated external defibrillators] or their glucagon or their EpiPens." (Indiana Capital Chronicle)
Are Indiana Wetlands in Jeopardy?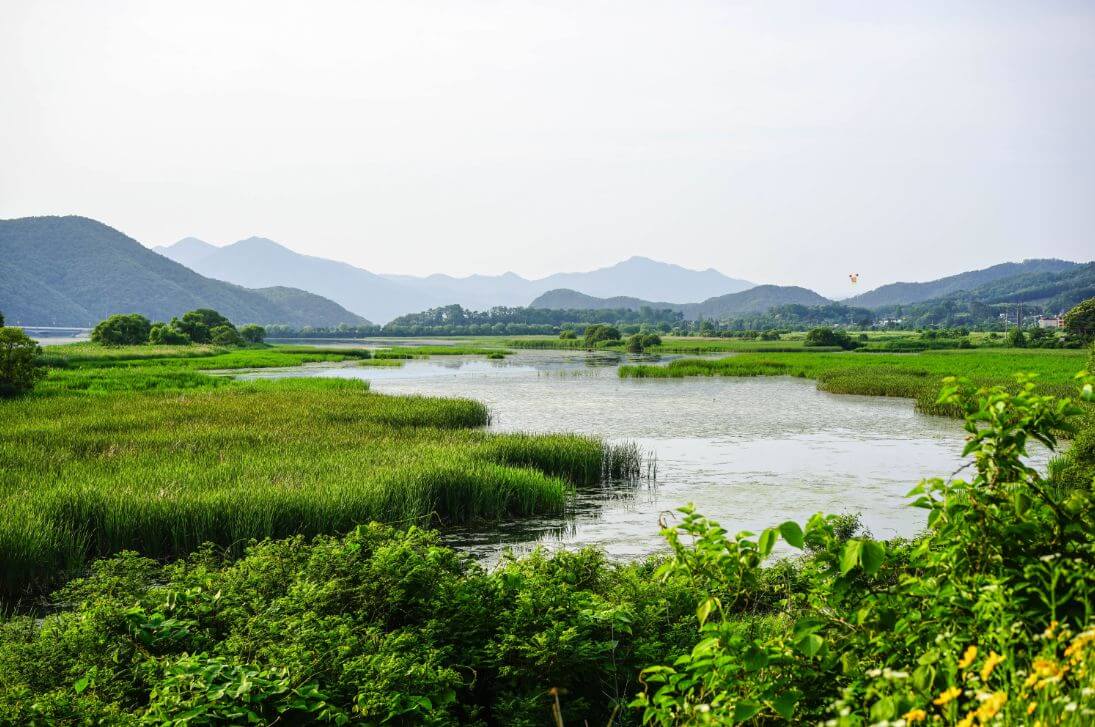 al already-weakened state protections for those areas.
Why it matters: The high court ruled in May that federal protections for wetlands under the Clean Water Act only apply to wetlands with a continuous surface connection to federally protected waterways that make them "indistinguishable" from those waters.
The ruling will allow states to further strip away regulations that currently keep developers from repurposing wetlands for commercial use.
By the numbers:
Indiana is home to more than 800,000 acres of wetlands, equal to about 3.5% of the state's geography.
Although 80% of Indiana's wetlands had federal protection, that is expected to drop to 20% following the Supreme Court ruling.
The Hoosier Environmental Council estimates that more than 300,000 acres of wetlands are now in jeopardy.
What's next: It's not yet clear how Indiana lawmakers plan to respond, but the Republican-super majority legislature has in recent years refused more "restrictive" water regulations. Instead, GOP-led efforts have resulted in rollbacks and removals of protections for certain wetlands. (Indiana Capital Chronicle)
Fed Push Target Rate Up .25 Percentage Points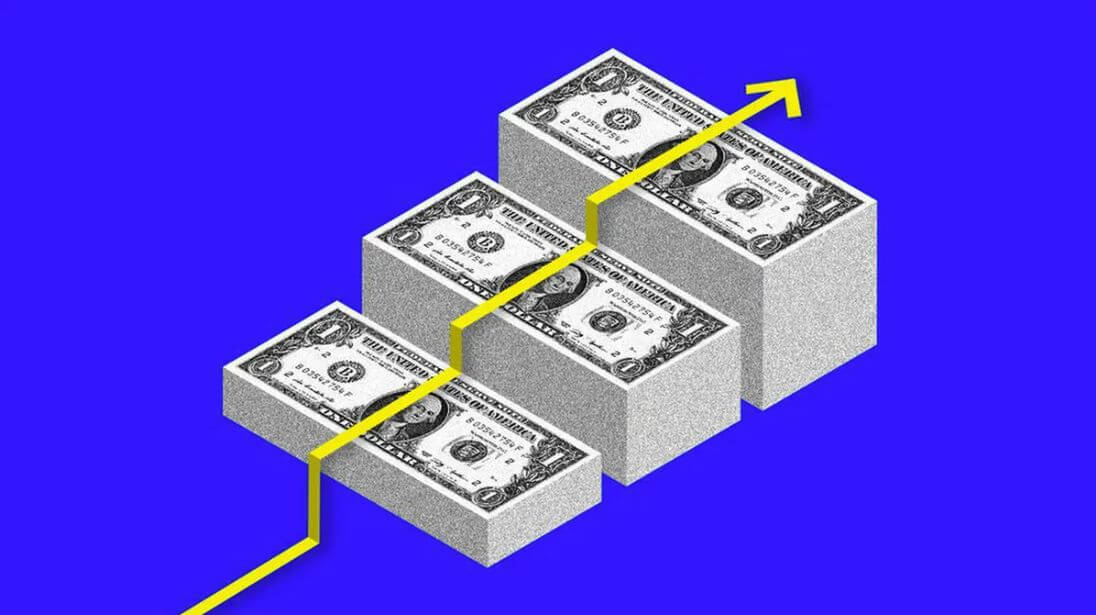 The Federal Reserve resumed its campaign of interest rate increases, pushing its target rate up another 0.25 percentage point to the highest level in 22 years.
Driving the news: The action pushes the overnight federal funds rate to a range of 5.25% to 5.5%, continuing the Fed's efforts to fight rapidly rising prices even amid signs inflation is receding.
What they're saying: "Recent indicators suggest that economic activity has been expanding at a moderate pace," the policy-setting Federal Open Market Committee said in a statement announcing the action.
In June, the committee had called it a "modest pace," which implies a very slight upgrade to their assessment of conditions after a run of strong economic data.
"Job gains have been robust in recent months, and the unemployment rate has remained low," the committee said, repeating past language, while also noting again that "inflation remains elevated."
What's next: Speaking to reporters, Fed chair Jerome Powell indicated that the central bank would embrace a "meeting by meeting" approach in determining whether it will raise rates further.
It is "certainly possible" the Fed would raise rates again in September, before adding it's also "possible that we would choose to hold steady at that meeting." (Axios)
U.S. Economy Grew 2.4 Percent Last Quarter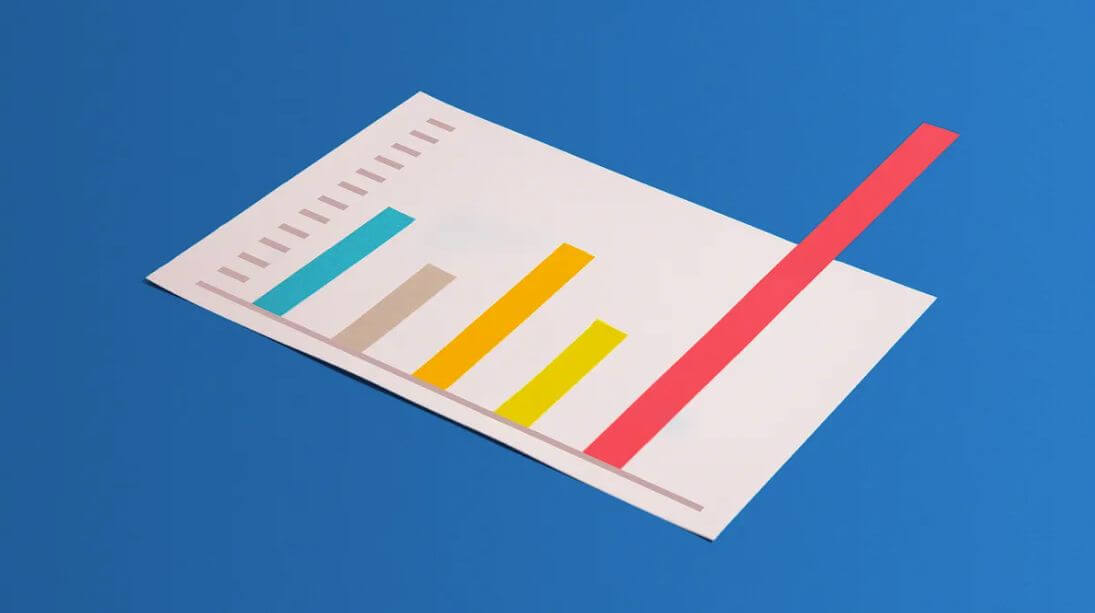 What's new: On Thursday, the government reported that the economy grew last quarter by 2.4 percent on an annualized basis — a faster-than-expected clip that bolstered confidence the United States is not about to slide into recession.
Why it matters: The data points to a resilient economy that continues to surprise to the upside, despite aggressive attempts by the Fed to cool off activity.
Forecasters expected gross domestic product to increase at an annual rate of 1.7%. The economy expanded at a 2% annualized pace in the first three months of 2023.
Details: The economic growth in the second quarter reflected increases in consumer spending, a jump in capital spending from businesses, and an increase in private sector inventories. A drop in U.S. exports, which act as a drag on economic growth, is among the factors that weighed on the economy.
Consumers continued to spend at a strong pace, though slower relative to the prior quarter. Consumption rose at a 1.6% annualized rate, backing off from the 4.2% surge in the first quarter.
Consumers spent on services — with the biggest increases in spending in categories like housing, health care, financial services, insurance and transportation. The increase in goods spending was led by recreational goods and vehicles and gasoline.
What they're saying:
"This progress wasn't inevitable or accidental — it is Bidenomics in action," President Biden said in a statement touting the economic growth numbers. "My economic plan is working — and we're just getting started.
"The economy has remarkably avoided a recession," said Diane Swonk, chief economist at KPMG. "That's put the Fed in a nice position; it's emboldened them to really go all in against inflation. But the question is: How long can this strength persist? Are there still effects from higher interest rates that we haven't seen yet?"
The big picture: The data comes as the Fed continues its rate hiking campaign that began in 2022 — an effort to slow the economy down (and in turn, cool inflation) without tipping it into a recession. (Axios) (Washington Post)
Share the Torchbearer Newsletter with Your Network!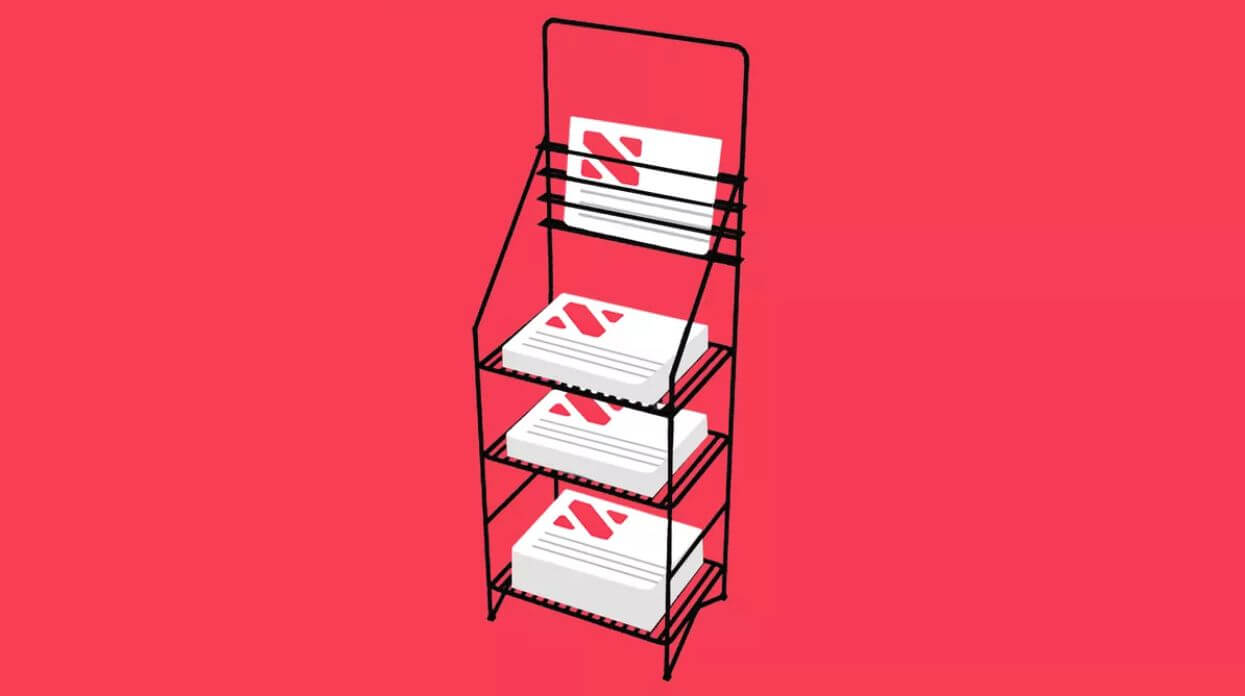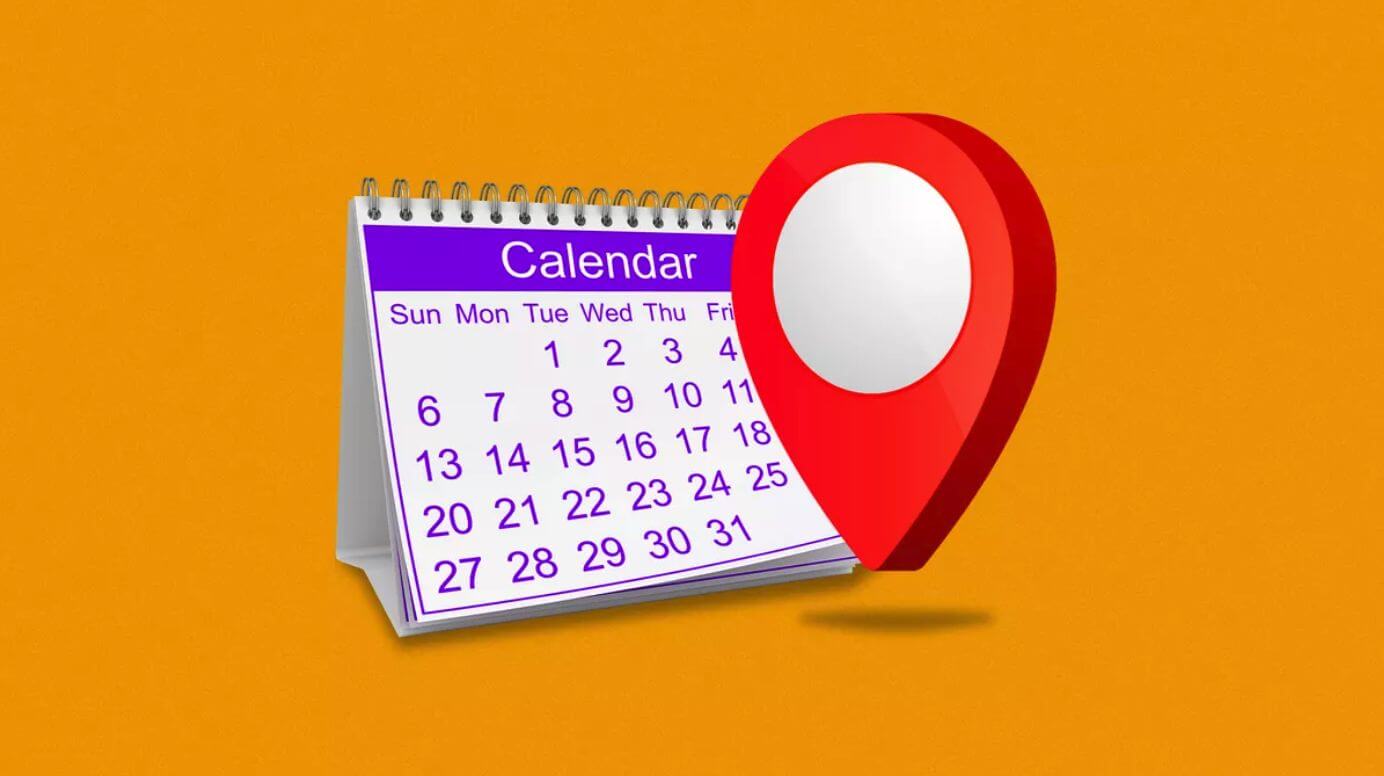 Wednesday, August 9th - Public Health, Behavioral Health, and Human Services, Interim Study Committee @ 12pm
Wednesday, September 13th - Public Health, Behavioral Health, and Human Services, Interim Study Committee @ 12pm
Thursday, September 28th - Government Reform Task Force @ 10am
Thursday, September 28th - Public Health, Behavioral Health, and Human Services, Interim Study Committee @ 12pm
Tuesday, November 21st - Organization Day
Monday, January 8th - Anticipated 2024 legislative session start date
Interim Study Committee Calendar