8/7 Torchbearer Weekly Policy Update
Welcome back! We hope you enjoyed your weekend. Thank you for allowing us to be your trusted source for news at the local, state, and federal levels.
Local, state, and federal highlights in this week's memo include:
DEEP DIVE: HEA 1006 and SEA 1
Indiana Congresswoman Introduces ROI-Backed Workforce Development Legislation
Indiana: Good for Business but Bad for Pay Growth?
Manufacturing Sector Set to Take Off
Indiana Gears up to Be a Leader in the Semiconductor Industry
Is Indiana Ready for the Manufacturing Boom?
Indiana's Abortion Ban Remains in Limbo
Share the Torchbearer Newsletter with Your Network!
Important Dates
Let's dive in.
DEEP DIVE: HEA1006 and SEA 1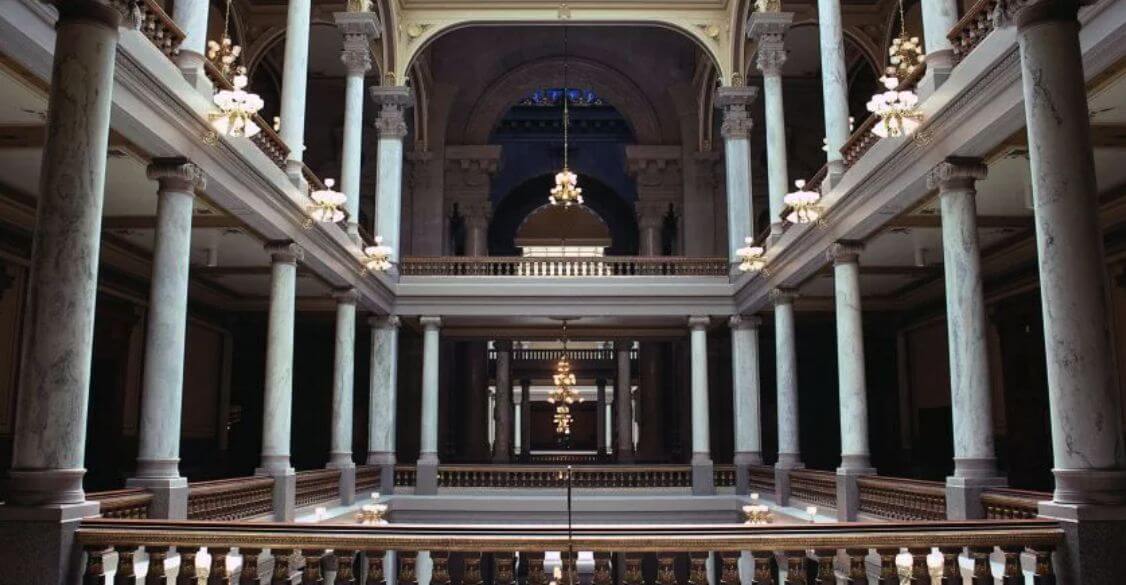 The details:
SEA 1 is a Senate Republican priority mental health bill authored by Senator Michael Crider (R- Greenfield) this year that begins the process of shifting Indiana's mental health system to a more robust network of resources and aims to address some of the recommendations the Indiana Behavioral Commission laid out in their report that was released earlier this year. While the budget, HEA 1001, allocated $50 million per year for SEA 1 initiatives, the original ask was $130M per year.
HEA 1006 is the House-led mental health bill which aims to divert people with mental health and substance use challenges away from local jails and into treatment. This effort was funded at $10M in the budget and creates a system for law enforcement officers to refer someone in crisis to mental health treatment. It also sets up a process for some people currently in jail to be transferred to a mental health facility.
The new law aims to improve access to emergency detention services for people suffering from mental health issues by ensuring hospital costs are covered. And judges can decide whether current inmates should be transferred to a care facility.
Indiana Congresswoman Introduces ROI-Backed Workforce Development Legislation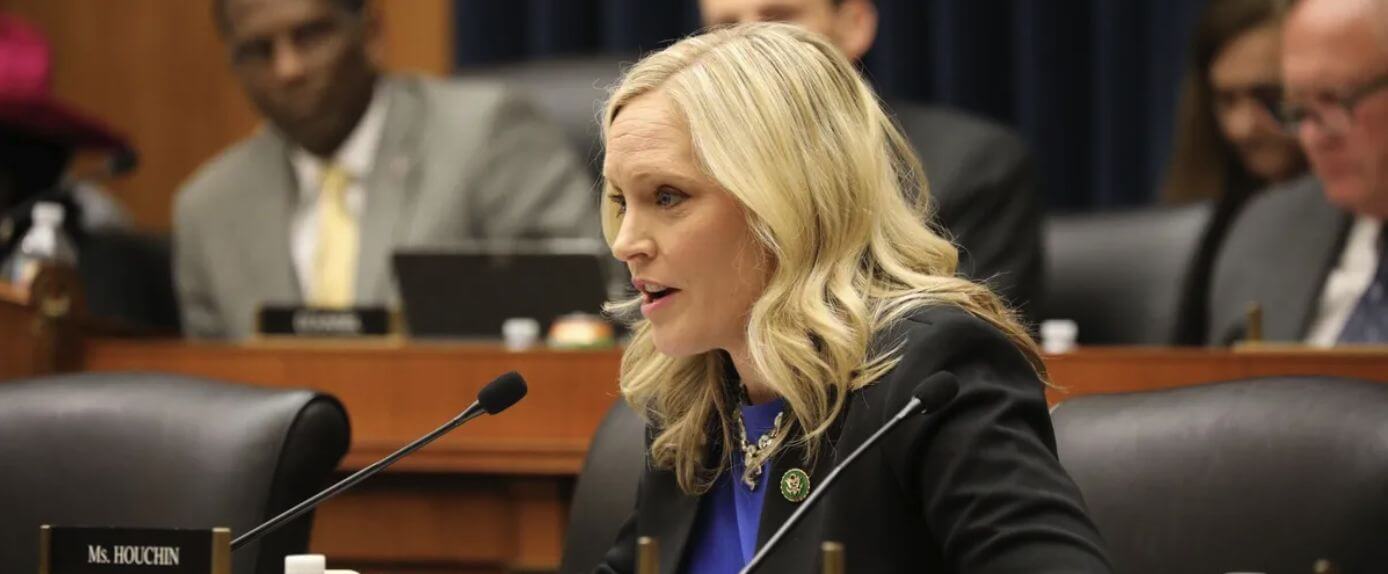 What's new: Indiana Congresswoman Erin Houchin, R-9, introduced legislation Tuesday requiring workforce development funds to be directed to programs with a proven track record for success.
The details: Houchin's bill is called the Prioritizing Evidence for Workforce Development Act and mirrors legislation introduced in the Senate earlier this year by Sen. Mike Braun, R-IN.
What she's saying: The congresswoman, in a news release, said government too often throws money at programs without connecting it to outcomes. She says the legislation introduced this week will help change the approach of the current Workforce Innovation and Opportunity Act enacted in 2014.
"Throughout my travels across the district and meeting with business owners, workforce shortages are always at the top of their list of challenges," Houchin said. "That's why my first bill in this committee focuses on re-engaging the 10 million American adults who are not participating in the workforce." (Inside INdiana Business)
Indiana: Good for Business but Bad for Pay Growth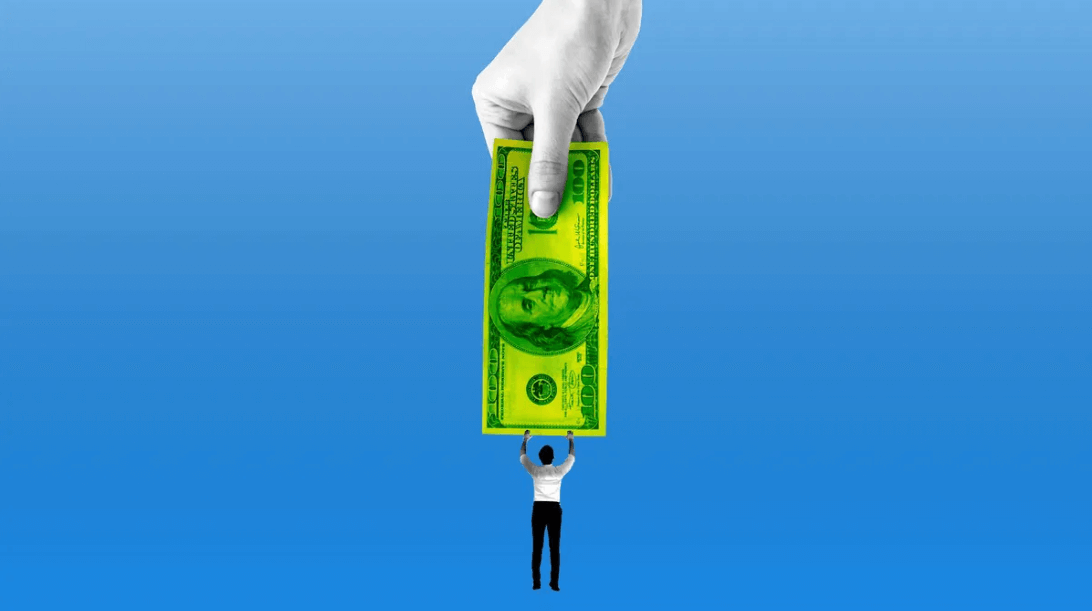 What's new: Recent reports reveal an alarming contrast between Indiana business owners and the Hoosier workforce. While CNBC may have ranked Indiana among the top 15 states to grow a business in, a recent report reveals that the Hoosier state is nearly dead last - at 47th - for employee pay growth.
The details: CNBC also awarded Indiana a D- in Life, Health and Inclusion. A D+ in Education. A D+ in Workforce. Indiana did land an A+ in Cost of Living, however, along with scoring an A- in infrastructure.
By the numbers: According to ADP's report, Indiana's year-over-year annual pay growth was 5.2% over the last year. This stagnant growth in pay not only lags behind the national median of 6.2%, but it also pales in comparison to neighboring states such as Kentucky with a whopping 7.3% pay growth or Michigan and Illinois which offer Midwest workers a pay growth rate of 6.4%.
The bigger picture: CNBC placed Indiana at 13th in its annual rankings of "America's Top States for Business" citing a low cost of doing business as a boon for business owners. But in a parallel ranking, CNBC also named the Hoosier state "one of the worst states to live and work in." (CNBC)
Manufacturing Sector Set to Take Off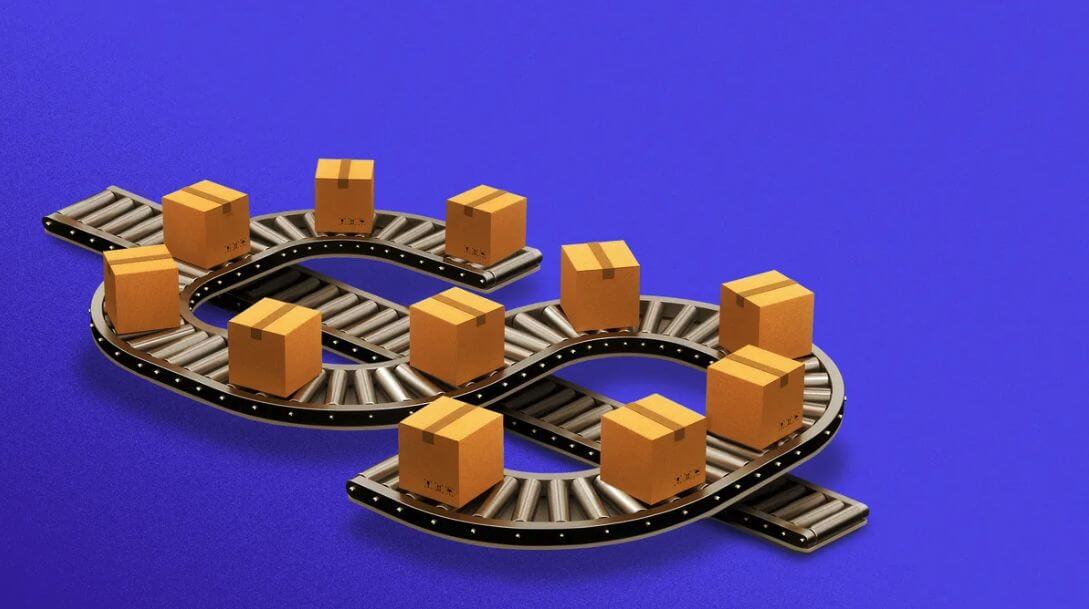 Federal money is set to pour into the manufacturing industry, but who is doing all the work?
Why it matters: The tight labor market poses a challenge to some experts call the coming manufacturing investment supercycle.
That's a broad term for all the investment going into U.S. heavy industry, triggered by pent-up demand and money from the Biden administration's signature legislation: the Inflation Reduction Act, the Bipartisan Infrastructure Law and the CHIPS and Science Act.
These are projects to build things like batteries, chips and solar cells.
What they're saying: The White House knows the tight labor market poses challenges. Officials point out that they're working on initiatives around training workers, whether that's on the job or in partnership with schools.
"Part of what we're doing is investing in training so that we have skilled tradespeople," said Celeste Drake, a senior White House labor adviser, speaking more broadly about the manufacturing sector.
The administration is working with labor unions, employers and colleges on this, she said.
Drake also noted that sometimes when employers lament labor shortages, the real problem is they haven't raised wages high enough to attract the workforce they want.
Meanwhile: The American Federation of Teachers last year started work on building out new curriculums and paid internship programs, in partnership with both schools and companies, to train high school and community college students in technical fields.
They've already partnered with chipmaker Micron on a program in New York along these lines.
"Over the course of time, high schools and community colleges will be able to train nearly all the new technical staff that's going to be needed as part of chip manufacturing in the United States," Randi Weingarten, the president of the American Federation of Teachers, told Axios.
The bottom line: A lot of money is coming into the manufacturing and high-tech sectors, and staffing up to meet that growth will be something to watch for the next decade or more. (Axios)
Indiana Gears up to Be a Leader in the Semiconductor Industry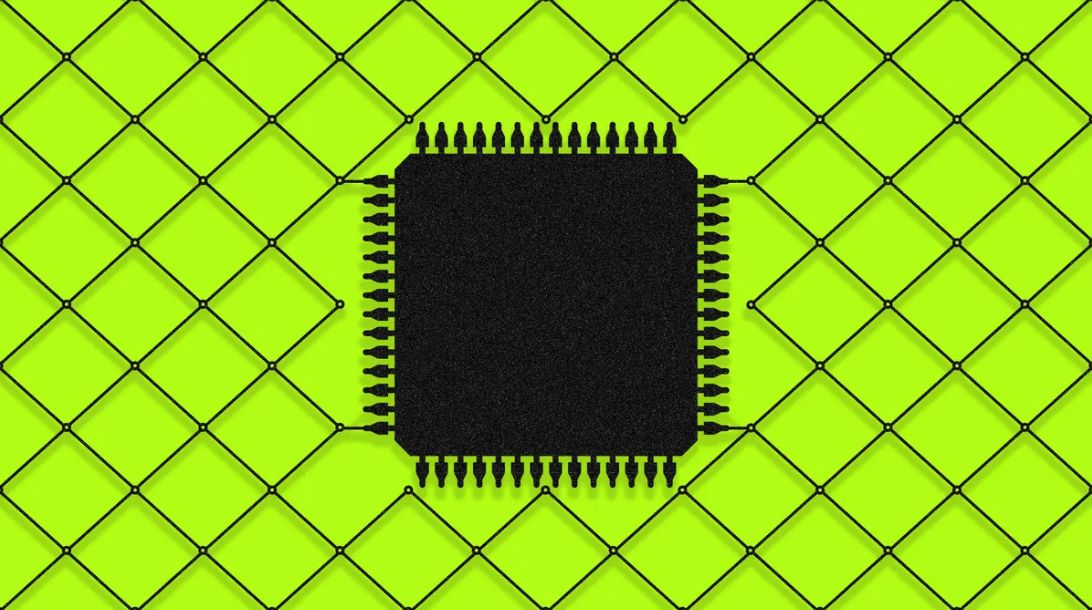 What's new: Over the past 14 months, Indiana began converting 10,000 acres of corn and bean fields into an innovation park. Heads of state met with CEOs of semiconductor giants in South Korea, Taiwan and Japan. And they hosted senior Biden administration officials to demonstrate a $100 million expansion of chip research and development facilities at a local university.
The details: The main goal behind the measures was to make Indiana a center for microchip manufacturing and research almost from the ground up.
What they're saying: "We've never done anything on this scale," said Brad Chambers, Indiana's Secretary of Commerce for Economic Development. "It is a multi-billion dollar obligation of the state to be prepared for the changes in our global economy."
The bigger picture: Indiana's moves are a test of the Biden administration's efforts to boost the region's economy through the $52 billion CHIPS and Science Act, a landmark funding package slated to roll out in the next few months. The program aims to bolster domestic manufacturing and research into semiconductors, which act as the brains of computers and other products and are central to the US battle with China for technological supremacy.
State of play: Indiana has some advantages. The state has plentiful land and water — necessary for large chip factories that use water to cool equipment and rinse silicon wafers — and relatively stable weather for the highly sensitive production process. There's also Purdue University, with an engineering school that has promised to produce the technicians and researchers needed for chip production.
Yes, but: But the state faces tough competition. In January 2022, Indiana lost a bidding war against Ohio over plans by major US chipmaker Intel to build two $20 billion factories.
What's next: Indiana's chip-making metamorphosis is now centered around a technology park, the LEAP Innovation District, in the city of Lebanon near Interstate 65, which connects Indianapolis and Purdue in West Lafayette. The city is surrounded by 15,000 square miles of corn and bean plantations. (USA Today)
Is Indiana Ready for the Manufacturing Boom?
Indiana is missing out on a manufacturing boom, despite being one of the top states in the U.S. for making goods.
By the numbers: Indiana gained about 18,000 manufacturing jobs from January 2021 to May, an increase of about 3.5%, according to the Bureau of Labor Statistics.
That's the seventh-lowest statewide percentage gain during that time.
The big picture: The U.S. economy has added some 800,000 manufacturing jobs during President Biden's 2½ years in office, Axios' Hans Nichols writes.
Between the lines: Indiana is ill-equipped to keep up because the state's manufacturing workforce is less educated than the national average, Ball State University economist Michael Hicks told Axios.
Also, low-skilled jobs — especially common in Indiana — are among the easiest to automate, Hicks said.
What they're saying: "In the short run, a less well-educated factory workforce makes employment more volatile," Hicks said. "Lower skilled workers are more abundant, and firms (are) less worried about replacing them as the economy slows."
The other side: General Motors and Samsung SDI recently announced they're partnering on a $3 billion battery manufacturing plant near New Carlisle.
Gov. Eric Holcomb called it "proof that Indiana has turned it up and shifted into a higher gear."
Yes, but: Hicks noted Indiana lost manufacturing jobs through the first six months of the year, while the sector grew by 1.3% nationwide.
"All the happy economic development news and promiscuous use of tax incentives masks the fact that Hoosier manufacturing employment is shrinking," Hicks said. (Axios)
Indiana's Abortion Ban Remains in Limbo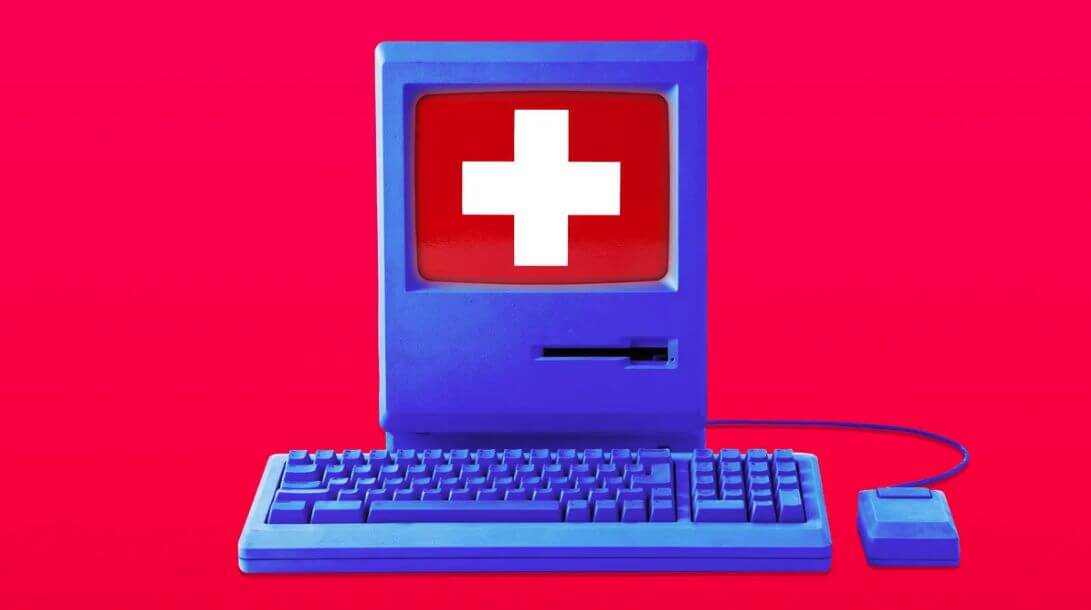 What's new: What's new: Indiana's near-total abortion ban will not take effect until the state Supreme Court certifies its June ruling.
Some background: Indiana Supreme Court justices tossed out a wide-ranging preliminary injunction in late June when they largely upheld the state's abortion ban on constitutional liberty grounds.
State of play: Attorneys challenging the state's abortion ban on religious freedom grounds asked the trial court to dispel confusion in that case by explicitly stating a preliminary injunction extends to all members of the class-action suit.
The narrow injunction grants a temporary religious exemption from the state's abortion ban. But it's been mired in confusion about who it protects.
That's because the case initially involved only a handful of plaintiffs, and a judge granted the injunction before the case was certified as a class-action suit.
The ACLU last month asked the Marion Superior Court to clarify that the preliminary injunction — in its view — applies to the full class of plaintiffs. The organization also asked the court to clarify that the injunction protects entities, such as a hospital, performing abortions for class members.
The trial court still has not issued any such clarification.
What they're saying:
"From a legal perspective, we're still in limbo, just waiting for the case to be sent back, and for some clarity," said Gavin Rose, a senior attorney with the American Civil Liberties Union (ACLU) of Indiana.
"But from a practical perspective … I certainly know that the nature of medical practice is such that they need some definiteness about when they can provide services, because they obviously schedule more than five minutes out," Rose continued. "Certainly, my assumption is that they are preparing to wind things down."
What's next: Until the high court certifies its decision, an injunction remains in place — blocking the new law from taking effect. At earliest, decisions can be certified 30 days after a ruling is issued. Because the June 30 ruling was not certified by Monday, it will not take effect on Tuesday. (Indiana Capital Chronicle)
Share the Torchbearer Newsletter with Your Network!