9/6 Torchbearer Weekly Policy Update
Welcome back! We hope you enjoyed your Labor Day weekend. Thank you for allowing us to be your trusted source for news at the local, state, and federal levels.
Local, state, and federal highlights in this week's memo include:
Indiana JAG Programs Projected to Double
IDHS Announces $29.8M Grant for School Safety
Republican Sen. Chip Perfect Resigns
Indiana Expands 21st Century Scholars Program
Anne Hathaway Named Indiana GOP Party Chair
ACLU of Indiana Files Lawsuits over Newly Passed Laws
Delta-8 Businesses in Jeopardy After AG Opinion
U.S. Transportation Secretary Visits Indiana
U.S. Department of Health Delivers Recommendation on Marijuana Policy
Share the Torchbearer Newsletter with Your Network!
Important Dates
Let's dive in.
Indiana JAG Programs Projected to Double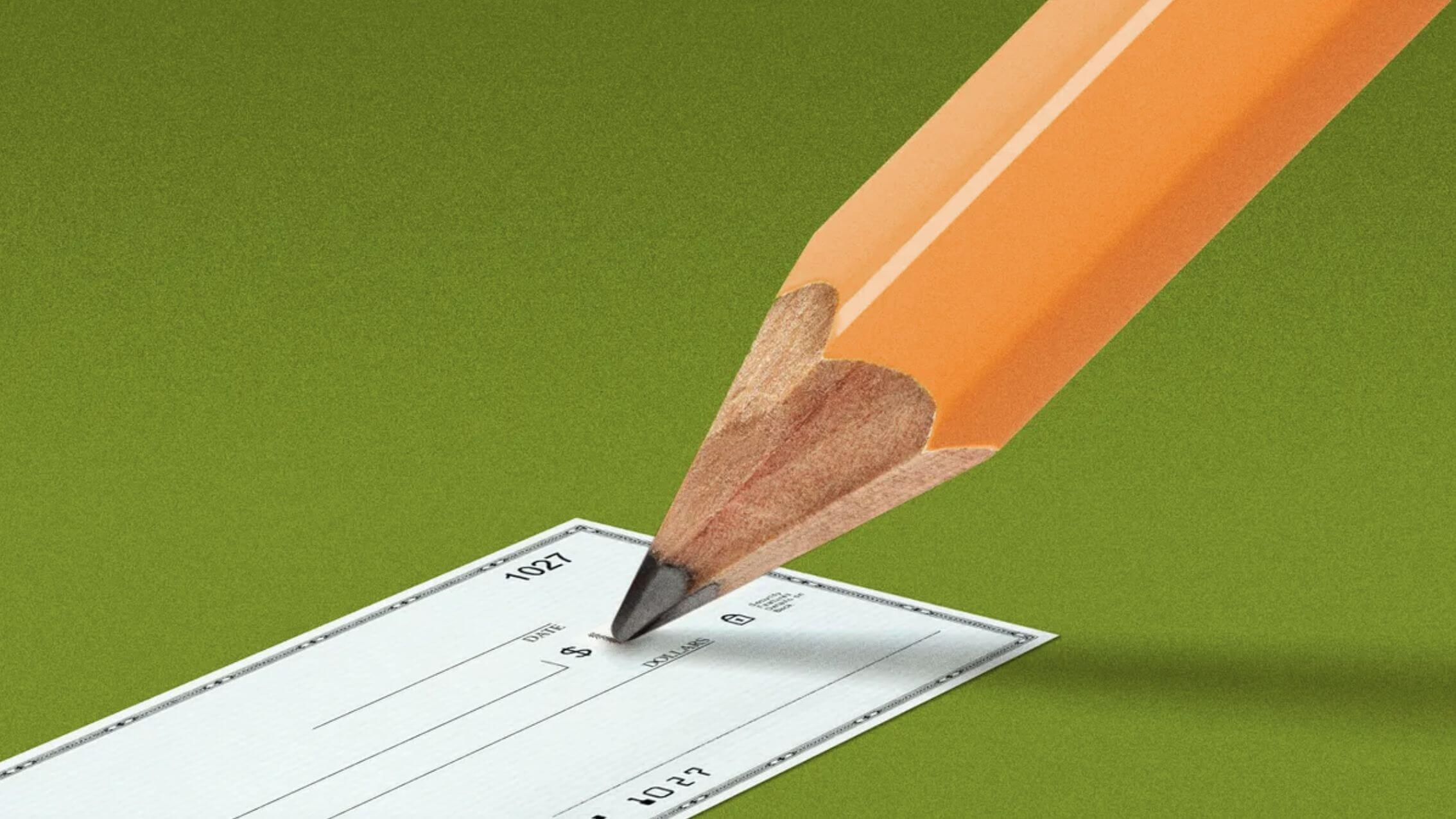 What's new: The number of Jobs for America's Graduates (JAG) programs in Indiana will double from 125 to 250 by the end of the next school year, according to a release from Gov. Eric Holcomb.
Why it matters: JAG caters to high school students encountering graduation barriers by teaching them "in-demand employability skills," exploring career options and coaching expertise, according to the release. Since launching in 2006, JAG has served 40,000 Hoosiers and graduated more than 95% of its students.
The details: The Department of Workforce Development (DWD) will oversee implementation of the funding, which comes from the Family and Social Services Administration's (FSSA) allotment of federal dollars, for a total of $23.1 million from the Temporary Assistance for Needy Families (TANF) block grant.
An additional $1.5 million in funding from FSSA's Division of Disability and Rehabilitative Services Vocational Rehabilitation program, in partnership with DWD, will support the increasing number of students with disabilities participating in JAG.
What they're saying: "Every day, Indiana's JAG program is helping more Hoosier students achieve their career and personal goals — all while helping ensure our state is prepared to meet 21st century workforce demands," Holcomb said in a news release. "With this expansion, more Hoosier communities and schools will be taking advantage of JAG's proven results and experiencing the positive effects of partnerships at the state, regional and local levels." (Indiana Capital Chronicle)
IDHS Announces $29.8M Grant for School Safety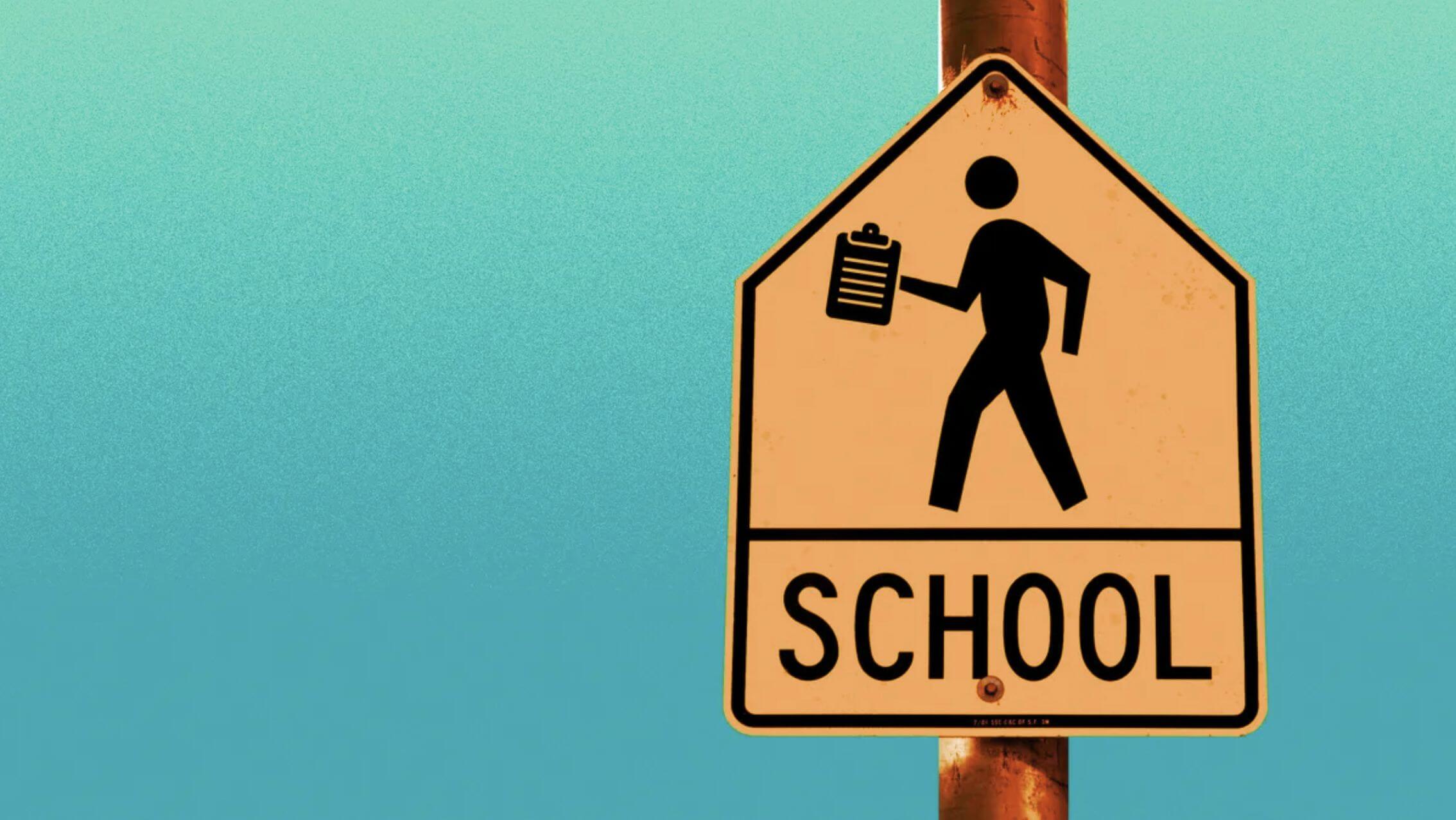 What's new: A historic $29.8 million, through a grant made possible by the Indiana Department of Homeland Security, will go towards school safety grants across Indiana this school year. This program, with this latest round of funding, will have brought in $162 million for Indiana schools since 2013 when it was launched.
Why it matters: IDHS announced Tuesday that the majority of grant funding will go towards SRO (school resource officer) salaries but that schools were also given the opportunity to request funding for capital projects, training items and equipment.
According to the IDHS, 474 schools applied for funding this year. All 474 will either be fully or partially funded.
What they're saying:
"With the new items that we made eligible, it expanded what the schools could ask for, so we actually got about 40 new schools to apply this year because of this process," Rusty Goodpaster, the director of the IDHS Secured School Safety Board, said.
"Without this grant, we would have to take dollars out of the education or operations fund," Dr. Jeff Butts, superintendent of MSD Wayne Township, said. "Having those additional school resource officers is the thing that we have determined to be the best utilization of these grant dollars." (Fox59)
Republican Sen. Chip Perfect Resigns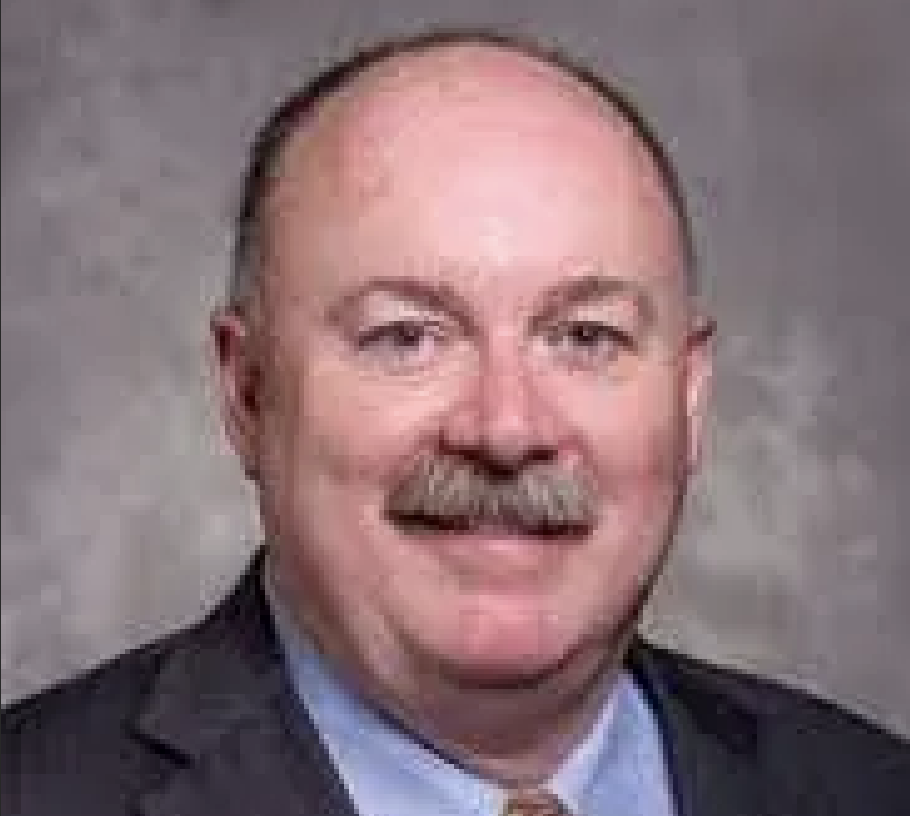 What's new: Republican Sen. Chip Perfect resigned from his seat in the Indiana Senate due to personal reasons effective Sept. 26. It comes not even a year after he was re-elected to a four-year term.
What he's saying: State Sen. Chip Perfect (R-Lawrenceburg) made the following statement regarding his resignation from the Indiana Senate effective Sept. 26: "I have had the honor to serve as senator of Senate District 43 for nearly nine years and have made the difficult decision to resign my position. It is a challenge to balance public service with business, personal and family obligations, as each of those responsibilities has grown recently and it feels like a disservice to the people of my district when I cannot fully give the Indiana Senate the focus it requires.
"I have enjoyed my time in public service, met so many good people and learned so much. It has been a very rewarding and fulfilling experience.
"Again, thank you to everyone for the privilege of serving the people of Indiana."
What's next: A caucus of local precinct committeemen will be used to fill out the remainder of Perfect's term, which runs through 2026. (Indiana Capital Chronicle)
Indiana Expands 21st Century Scholars Program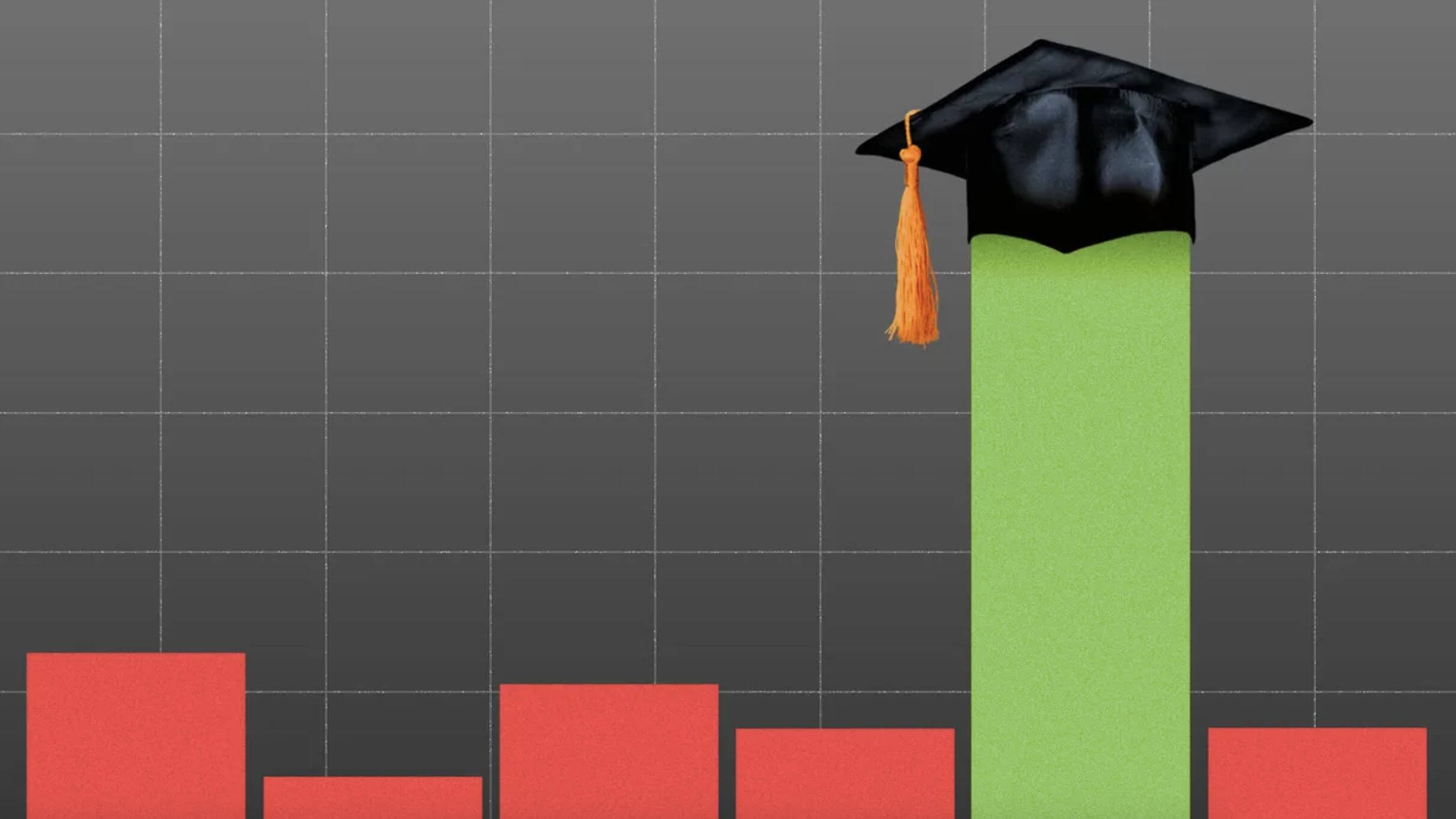 What's new: More than 40,000 students have been automatically enrolled in the 2027 cohort of the 21st Century Scholars program, according to an announcement on Wednesday from the office of Indiana Gov. Eric Holcomb and the Indiana Commission for Higher Education.
Why it matters: According to a news release from Holcomb's office, the 40,000 in the 2027 cohort is an increase from 20,000 in the previous cohort. The scholarship through the program covers up to full tuition and fees at Indiana colleges and universities for students from low-income backgrounds.
What they're saying: "Indiana's workforce depends on a skilled talent pipeline," Holcomb said in the release. "For over 30 years, the 21st Century Scholarship has played a transformative role in getting more Hoosiers prepared to enroll and succeed in college. Automatically enrolling income-eligible students into this life-changing program will lead to greater levels of educational attainment, stronger communities, and a globally competitive workforce."
Some background: This comes after HEA 1449-2023 was signed into law earlier this year. The bill expanded the program, helping identify students who meet the requirements to participate in the program and automatically enroll all financially elligible students into the program. (Fox59)
Anne Hathaway Named Indiana GOP Party Chair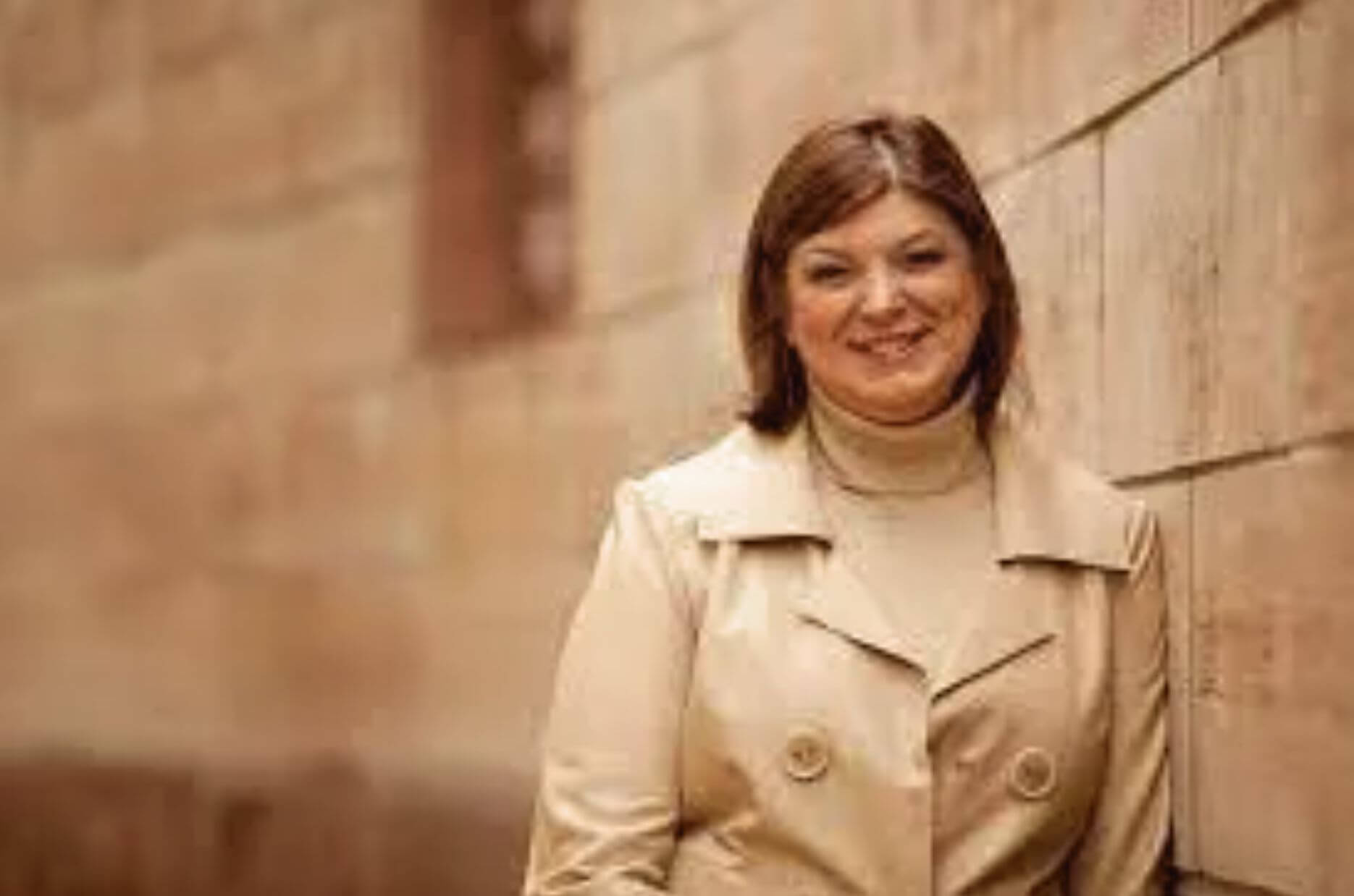 Why it matters: The first woman to hold the position, Hathaway fills the vacancy after Gov. Eric Holcomb endorsed her for the seat earlier this month following the resignation of Kyle Hupfer, who led the party for more than six years.
The details: Hathaway is president of Indianapolis-based Hathaway Strategies, a public affairs firm she founded in 2009. She has previous experience working on Capitol Hill as a public liaison for Vice President Dan Quayle and as a member of the George W. Bush Administration, the U.S. Treasury Department and the Republican National Committee.
What they're saying: Party leaders were quick to endorse the committee's choice. Hupfer called her a "grassroots leader" and "one of the best political minds in the country," while Gov. Holcomb said that her knowledge and relationships will "prove invaluable" as the party looks to expand its dominance in Indiana.
What she's saying: "I want to thank Kyle Hupfer for his outstanding leadership over the years and the members of the state committee for putting their trust in me to continue moving our party forward," Hathaway said in written remarks Thursday. "We have an incredible opportunity to do just that by helping elect even more Republicans in cities and towns across the state this November, and that will be our top priority over these next two months. At the same time, we will continue to engage our grassroots supporters and prepare to do our part in making Joe Biden a one-term president, sending Jim Banks to the U.S. Senate, and electing another Republican to the governor's office." (Inside INdiana Business)
ACLU of Indiana Files Lawsuits over Newly Passed Laws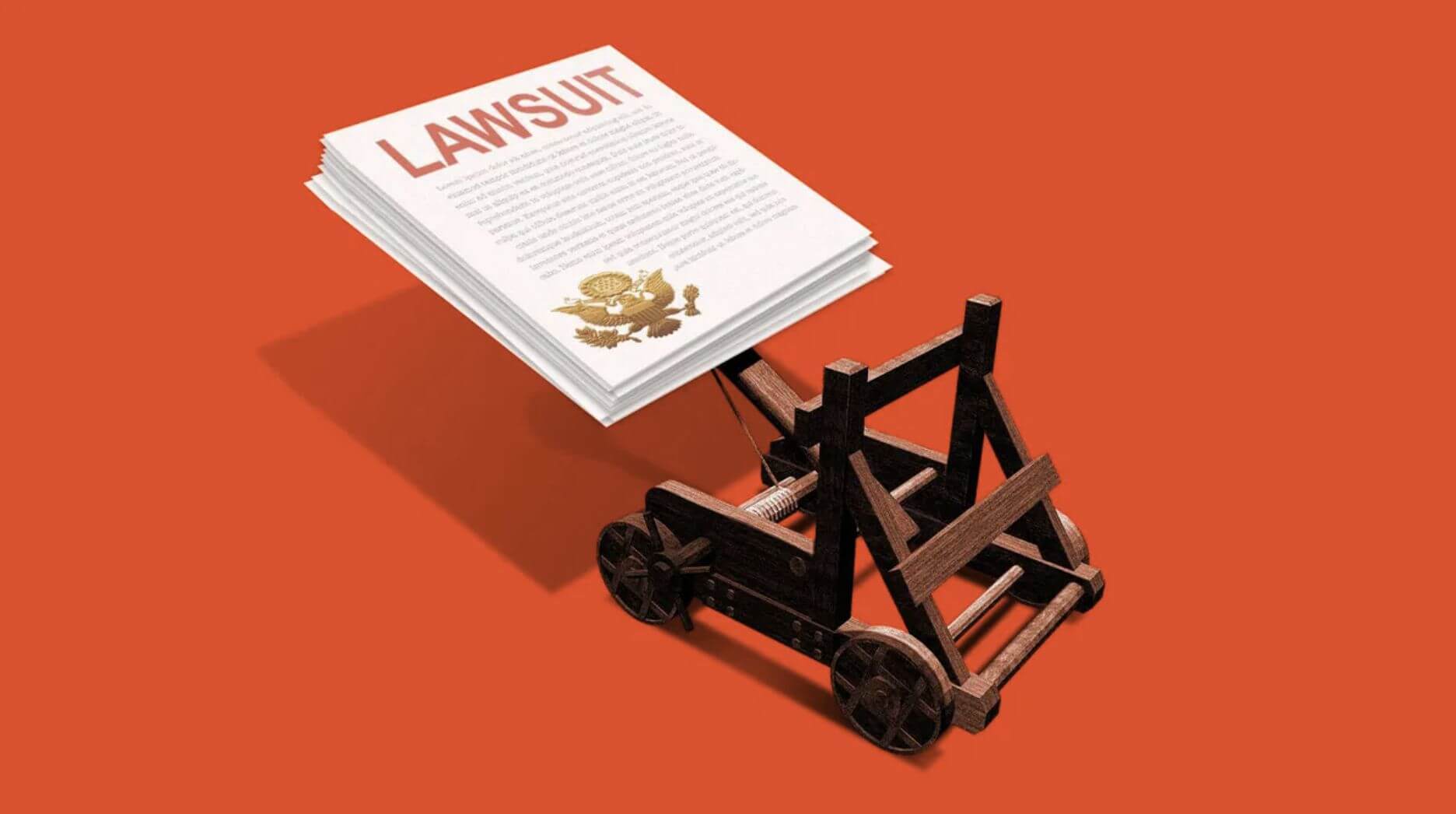 At least five laws passed during the 2023 legislative session are being challenged in court.
Driving the news: The ACLU of Indiana recently filed another two lawsuits questioning the constitutionality of new laws passed by the Indiana General Assembly this year.
Last week, the ACLU filed a case in federal court against the Indiana Bureau of Motor Vehicles over a law allowing some noncitizens in the country on humanitarian parole to receive driver's licenses — but not all.
And earlier this week the ACLU filed a lawsuit against the Indiana Department of Corrections over a law prohibiting the agency from using state resources for or funding gender-affirming surgery for inmates.
Why it matters: State policy battles that get settled in the courtroom are costly and threaten to undermine confidence in the legislative process.
The big picture: In addition to these lawsuits, the ACLU is challenging laws that restrict gender-affirming health care for minors, ban the discussion of human sexuality in elementary schools, and prohibit people from getting within 25 feet of a law enforcement officer after the officer has ordered someone to stop.
Plus: The ACLU still has lawsuits pending over legislation passed in 2022 that restricts the rights of transgender girls to play girls sports in K-12 schools and bans nearly all abortions.
Zoom out: Four of the laws challenged by the ACLU in the past 18 months are part of a wave of anti-LGBTQ legislation that swept the nation.
Advocates say the laws are part of an agenda targeting transgender Americans, rather than solutions to problems that actually exist in Indiana.
Between the lines: Katie Blair, ACLU of Indiana director of advocacy and public policy, said no one should be surprised by the lawsuits.
Multiple times throughout the legislative session, representatives from the ACLU told lawmakers they were concerned about the constitutionality of bills being passed.
"Unfortunately, sometimes real people have to have their rights violated in order for us to go to court," she said.
In response to last year's lawsuit over the transgender sports ban, Senate President Pro Tempore Rodric Bray, R-Martinsville, said lawmakers don't like to get the state sued but "it happens from time to time." (Axios)
Delta-8 Businesses in Jeopardy After AG Opinion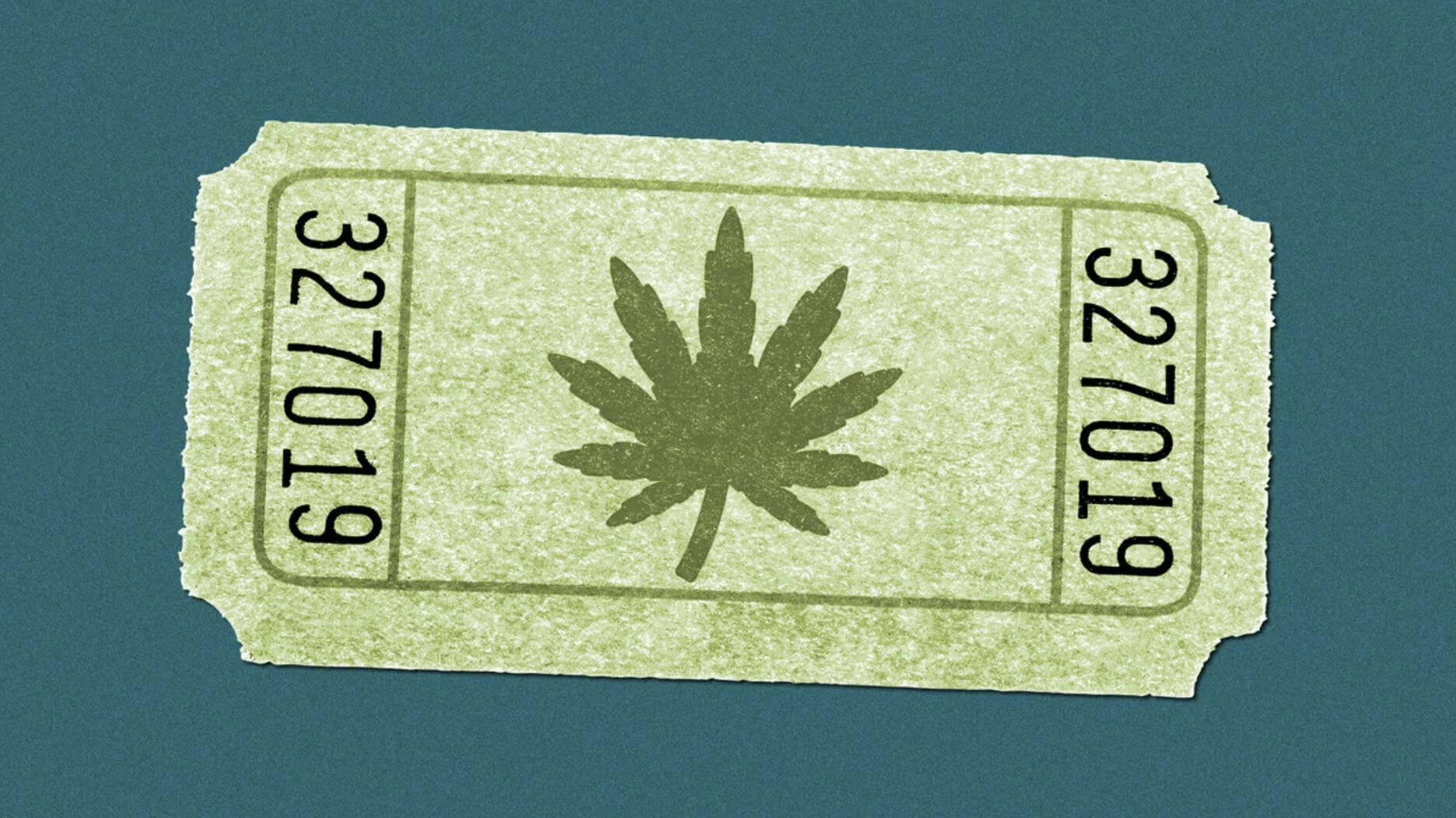 What's new: When Indiana Attorney General Todd Rokita issued the an opinion in January this year finding that the delta-8 and other hemp-derived products are illegal, law enforcement around the state took note—and some members of the industry have promptly filed suit.
Why it matters: Both businesses and consumers may suffer from this action.
The details:
Matt Wall, Wall's Organics, a retailer of delta-8 and other hemp-derived products that, until this year, had encountered "no problems" legally. That was until Aug. 4, when Evansville Police Officer Nathan Hassler entered one of Wall's four stores and told him to get such products off his shelves in 10 days—or face arrest on charges of selling marijuana. "It's killing our business," he told the Capital Chronicle.
Some businesses received surprise visits, like Wall's. Some were even raided, the lawsuit alleges, and their products seized.
Manufacturer and distributor 3Chi and the Midwest Hemp Council originally filed suit on June 26 against Rokita's Office and the State of Indiana, in the U.S. District court for the Southern District of Indiana. Wall joined in an amended complaint filed August 16, which also added several local law enforcement defendants.
The other side: "We were asked by law enforcement for our legal advice on Indiana law as passed by the elected General Assembly. We are confident in that opinion, which notes the exception for Delta-9 THC under 0.3%," Rokita said in a February statement. His office directed the Capital Chronicle to the statement when asked for comment. (IBJ)
U.S. Transportation Secretary Visits Indiana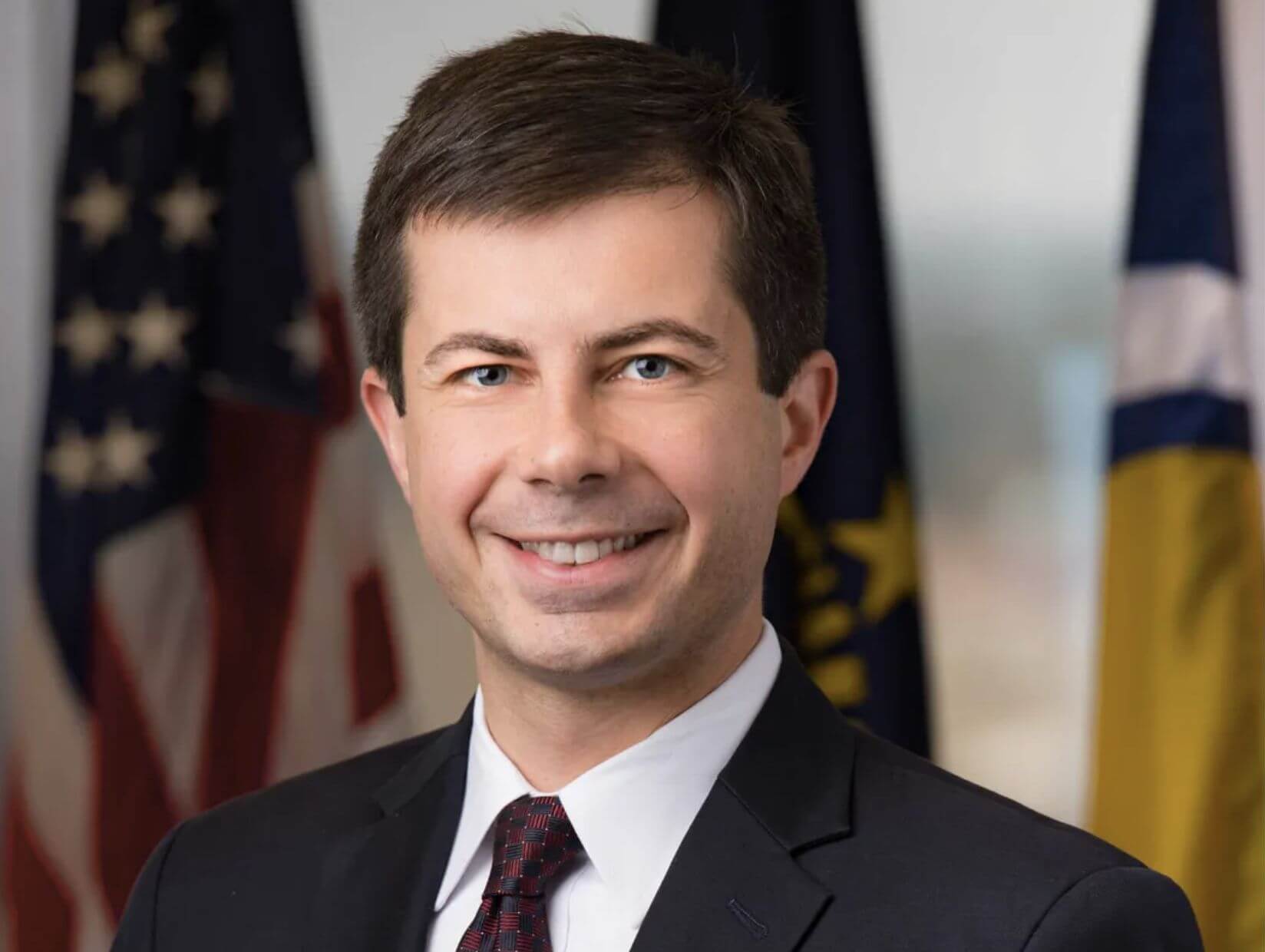 What's new: U.S. Transportation Secretary Pete Buttigieg spoke Thursday afternoon at Cummins Plaza in downtown Indianapolis, flanked by one-way streets that will be converted to two-ways under a recently announced $25 million federal grant.
The details: The main reason for Buttigieg's visit was to discuss the Rebuilding American Infrastructure with Sustainability and Equity, or RAISE grant, which will be matched with just more than $20 million in city funds. A total of $46.5 million will be used to convert segments of eight one-way streets into two-way streets.
Zoom out:
The U.S. Department of Transporation has recently given IndyGo, Indianapolis' transit agency, $19 million to purchase diesel-electric hybrid buses and $33 million to fund a garage at the agency's new East Campus headquarters.
IndyGo's bus-rapid-transit lines have relied heavily on federal funding, with those funds making up half of the $370 million IndyGo predicts will be needed to build out the planned the Blue Line. Those investments are necessary to give workers and students mobility, Buttigieg said, and generally have a very good return.
What they're saying:
The Department of Transportation received about $15 billion in requests for about $2 billion in funding. Indianapolis being chosen "speaks to the quality of this project and the vision of this community," Buttigieg said.
"This city has so much to be proud of under Mayor Hogsett's leadership," Buttigieg said of the Democratic mayor who faces a Republican challenger in his bid for a third term.
"We need to have safer roads, safer speeds, safer drivers, safer vehicles and a higher standard of post-crash care," Buttigieg said. "Those are the pillars of our national roadway safety strategy." (IBJ)
U.S Department of Health Delivers Recommendation on Marijuana Policy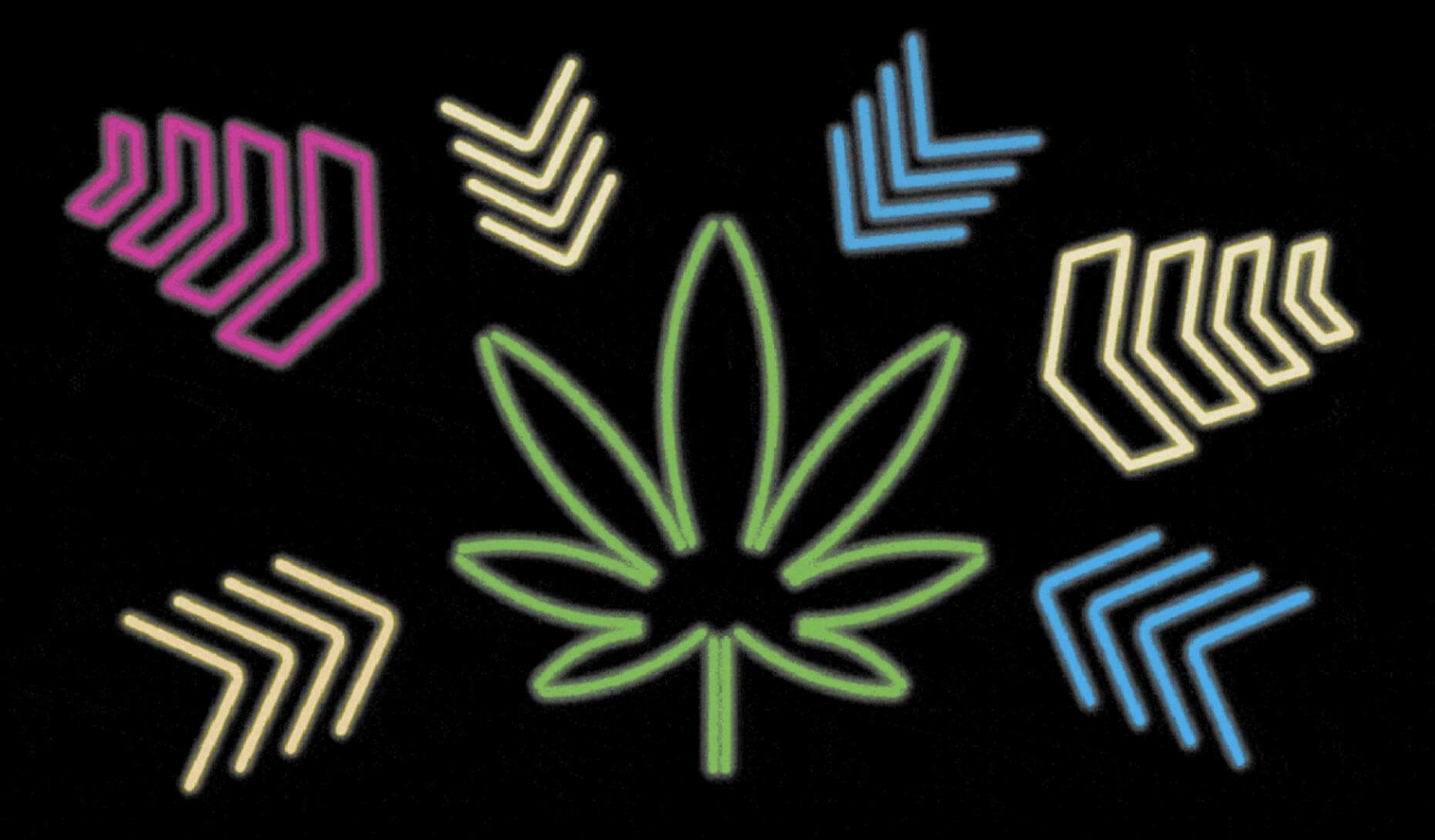 What's new: The U.S. Department of Health and Human Services has delivered a recommendation to the Drug Enforcement Administration on marijuana policy, and Senate leaders hailed it Wednesday as a first step toward easing federal restrictions on the drug.
The details: Senate Majority Leader Chuck Schumer said in a statement that HHS had recommended that marijuana be moved from a Schedule I to a Schedule III controlled substance. Rescheduling the drug would reduce or potentially eliminate criminal penalties for possession. Marijuana is currently classified as a Schedule I drug, alongside heroin and LSD.
Why it matters: Biden requested the review from HHS in October 2022 as he pardoned thousands of Americans convicted of "simple possession" of marijuana under federal law.
What they're saying:
In reaction to the Bloomberg report, the not-for-profit U.S. Cannabis Council said: "We enthusiastically welcome today's news. … Rescheduling will have a broad range of benefits, including signaling to the criminal justice system that cannabis is a lower priority and providing a crucial economic lifeline to the cannabis industry."
"HHS has done the right thing," Schumer, D-N.Y., said. "DEA should now follow through on this important step to greatly reduce the harm caused by draconian marijuana laws." (IBJ)
Share the Torchbearer Newsletter with Your Network!