9/18 Torchbearer Weekly Policy Update
Welcome back! We hope you enjoyed your weekend. Thank you for allowing us to be your trusted source for news at the local, state, and federal levels.
Local, state, and federal highlights in this week's memo include:
Senator Jon Ford to Resign from State Senate
State Revenues Continue Overall Upward Trend
Universal Occupational Licensing Far Off, Lawmakers Say
Indiana Chamber Names Next CEO
Indy Chamber Hires Marketing Exec Matt Mindrum as CEO
Sen. Young Talks AI & Government Regulation
New Federal Rulemaking on Overtime Protections
Democrats Push to Extend Child Care Grant Program
Why Poverty Rates are Likely to Rise This Year
Lumina Foundation Initiative Aims to Simplify, Grow College Admissions
Share the Torchbearer Newsletter with Your Network!
Important Dates
Let's dive in.
Senator Jon Ford to Resign from State Senate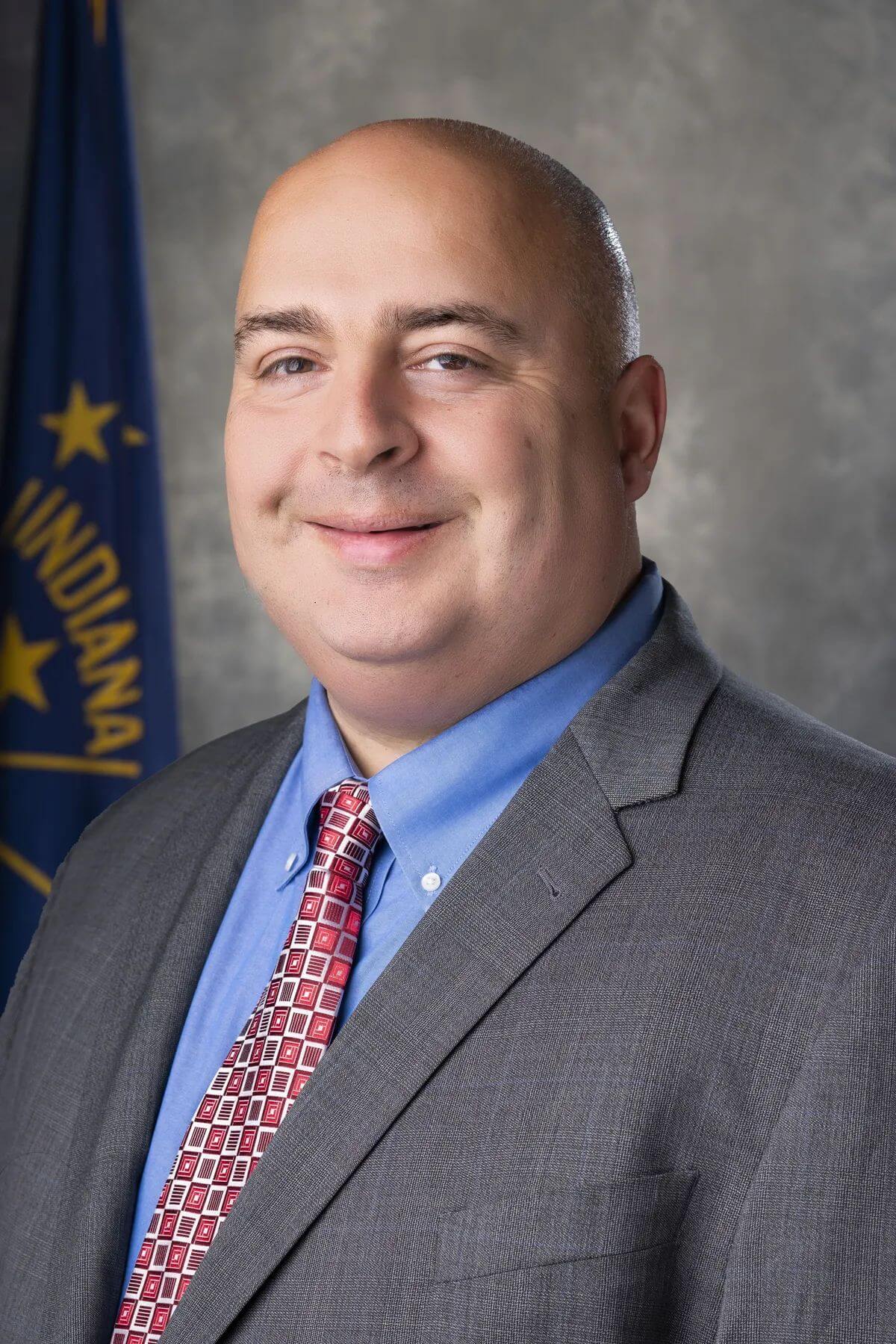 Breaking: State Sen. Jon Ford (R-Terre Haute) announced he will resign from his seat in the Indiana Senate effective Oct. 16, 2023 in order to pursue new professional endeavors. Ford has served in the Senate since 2014.
What he's sayingi: "One of the greatest honors of my life has been serving the residents of Senate District 38," Ford said. "I am thankful for the people of Vigo, Clay and Sullivan counties for trusting me in casting important votes on their behalf for nearly a decade. Through my time in public service, I have met numerous people who aim to make the Wabash Valley and Indiana a better place to raise a family."
Background: Ford currently represents Vigo and Clay counties and a portion of Sullivan County. During his tenure, he has served as chairman of the Senate Committee on Elections, ranking member of the Senate Committee on Family and Children Services and as a member of the Senate Committees on Appropriations, Public Policy, Veterans and The Military, Homeland Security and Transportation, and Judiciary.
Over the course of his tenure in the Senate, Ford has led efforts on several topics to improve the lives of Hoosiers - including supporting foster families, increasing TANF eligibility, ensuring secure elections, and gaming expansion.
The bottom line: A caucus of precinct committeemen will choose Sen. Ford's replacement in the coming weeks. (Indiana Senate Republicans)
Hand-picked Guilford Businessman to Fill Indiana Senate Seat Vacated by Chip Perfect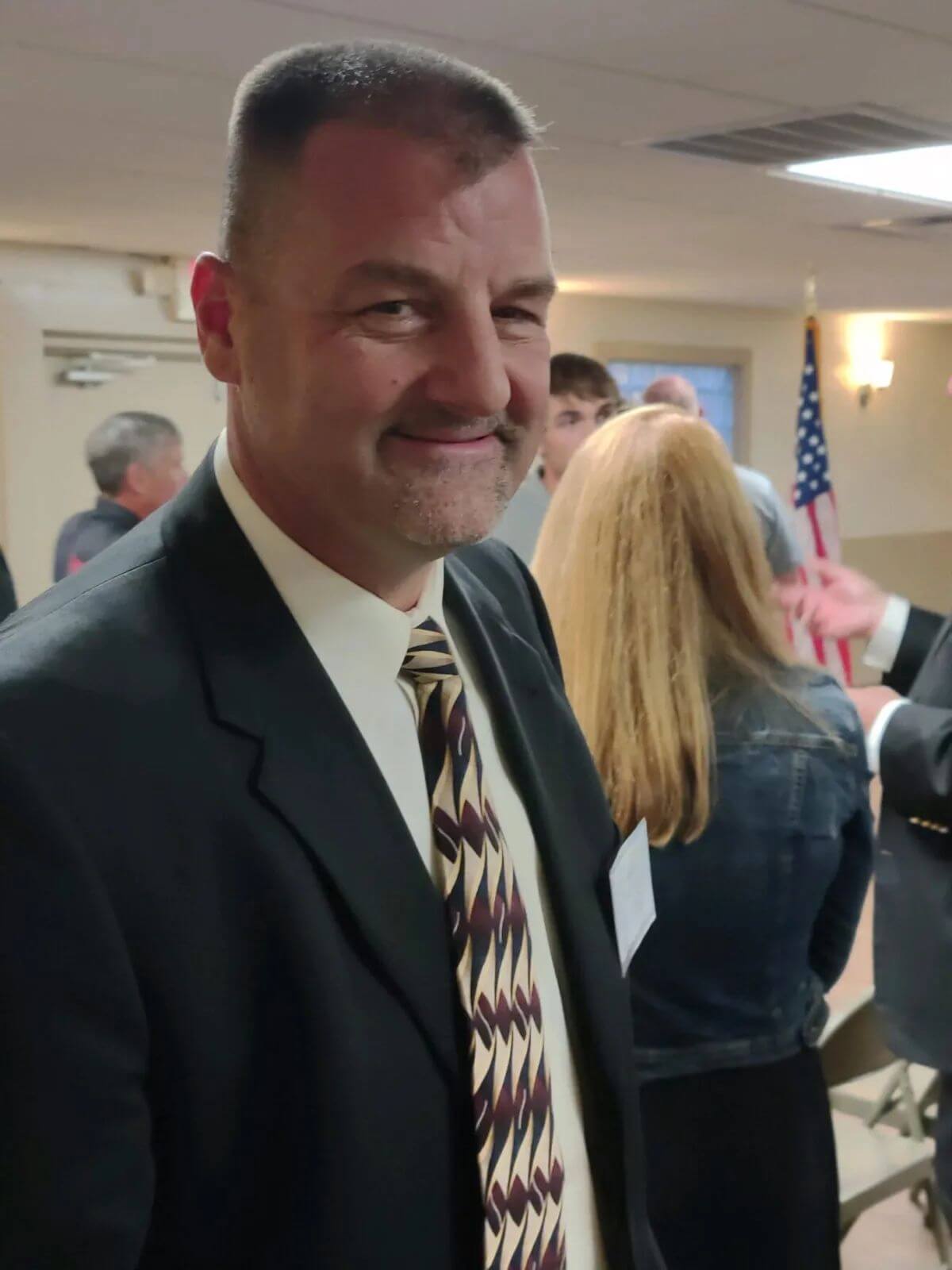 What's new: The Indiana Republican Party convened a caucus of precinct officials within Senate District 43 Tuesday evening to fill the seat being vacated by Chip Perfect.
The verdict: Randy Maxwell, founder and CEO of Maxwell Construction in Guilford, was the winner with 56 votes.
Dig deeper: The other two candidates, Sam Mortenson, the owner of MMM Tree Service in Aurora, and Joseph P. Volk, a farmer and small-business owner, got 17 votes and 7 votes, respectively.
The backstory: The same day last month that Perfect announced his resignation, he endorsed Maxwell. He lobbied for his friend in a letter sent Aug. 30 to precinct committee members in which he also announced his resignation.
What they're saying: "Like my predecessor Senator Johnny Nugent, I would not leave office without ensuring the good people of my district had a quality representative to consider to step in to fulfill the remainder of my term," Perfect wrote in the letter. "Having had many discussions with this gentleman over the years about the role and responsibilities of the Senate, I whole-heartedly want to urge you to consider Randy Maxwell to step up and serve each of you in District 43."
When it was his turn to speak to the committee members, Maxwell touted his experience running a business, serving on community boards and filling appointments to state boards by former Gov. Mitch Daniels.
"I am a conservative dedicated to protecting families, limiting government intervention and supporting those who serve and protect us," Maxwell said.
Senate District 43 includes Dearborn, Jefferson, Ohio, Scott and Switzerland counties and portions of Jennings County.
Perfect, who was re-elected in 2022, said he will leave on Sept. 26. Maxwell will serve the remaining three years of Perfect's term. (Indiana Citizen)
State Revenues Continue Overall Upward Trend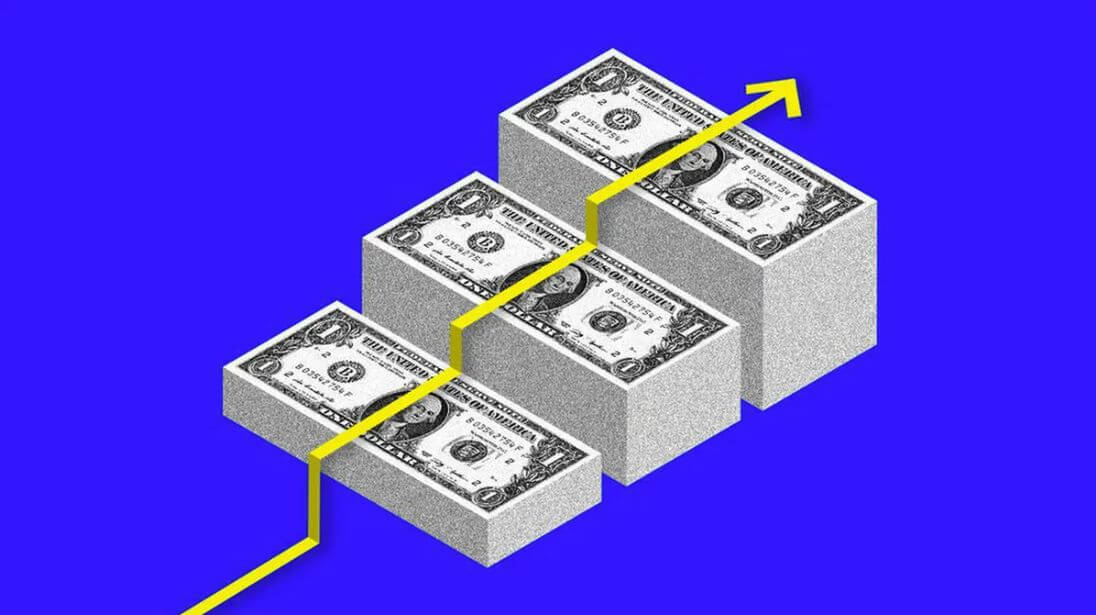 What's new: Indiana state revenues are continuing their overall upward trend.
By the numbers: Year-to-date General Fund revenues totaled $3,075 billion, which is $50.8 million (1.7%) above the April 2023 revenue forecast and $42.7 million (1.4%) above revenues through the same period in the prior fiscal year.
Year-to-date sales tax collections totaled $1,738.6 billion, which is $57.2 million (3.2%) below the April 2023 revenue forecast and $7.5 million (0.4%) below collections through the same period in the prior fiscal year.
General Fund revenues for August totaled $1,47 billion, which is $42.8 million (3.0%) above estimate based on the April 19, 2023 revenue forecast but $75.4 million (4.9%) below revenue in August 2022.
Sales tax collections totaled $861.5 million for August, which is $29.5 million (3.3%) below the monthly estimate but $0.02 million (0.0%) above revenue in August 2022.
Individual income tax collections totaled $503.9 million for August, which is $51.3 million (11.3%) above the monthly estimate but $108.1 million (17.7%) below revenue in August 2022.
Corporate tax collections totaled $0.5 million for August, which is $8.4 million (94.0%) below the monthly estimate and $9.3 million (94.5%) below revenue in August 2022.
Riverboat wagering tax collections totaled $5.4 million for August, which is $3.7 million (220.4%) above the monthly estimate and $3.3 million (148.5%) above revenue in August 2022.
Racino wagering tax collections totaled $9.8 million for August, which is $1.1 million (10.2%) below the monthly estimate and $0.7 million (6.2%) below revenue in August 2022. (Indy Politics)
Universal Occupational Licensing Far Off, Lawmakers Say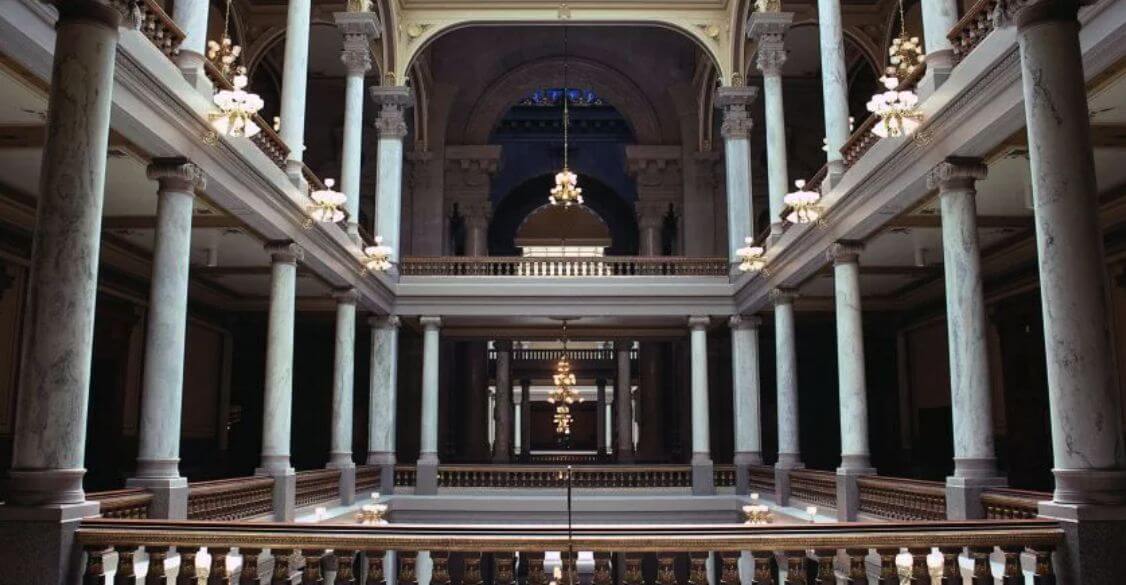 What's new: More than a dozen U.S. states have passed laws recognizing occupational licenses issued by other states — but Indiana won't be joining them anytime soon.
The backstory: In its first meeting Wednesday, a committee charged with considering the idea heard calls for an exhaustive analysis of the impacts on the dozens of industries whose licensing the state regulates. And members of several industries asked to be left out of any universal licensure recognition efforts.
Committee chair Sen. Linda Rogers, R-Granger, said she would "probably not" pursue such a proposal "in the near future," though she didn't rule it out in the long-term.
Why it matters: Indiana uses interstate compacts to allow licensed professionals more mobility — each customized to a specific profession and applicable to particular states.
There are four active agreements for doctors, nurses, physical therapists and psychologists, according to data compiled by the Indiana Professional Licensing Agency. Implementation of another three agreements, authorized in 2022 and 2023, is pending.
Universal licensing proponents say it makes it easier for licensed professionals to work elsewhere, without having to re-do strict requirements for a different state's license, and without having to navigate a web of reciprocity options. The concept has generated industry pushback. But for states facing worker shortages, like Indiana, it holds tantalizing potential.
What they're saying: Professional Licensing Agency Spokesman Doug Boyle told lawmakers that Indiana professions are happy with the requirements on the books but he understands the desire for a deep dive. "It's something the PLA is happy to try and engage in, but not something we see as absolutely necessary at this point," he said.
Twenty states have adopted some form of universal licensing recognition, largely in the last five years, but in different forms.
Twelve states restrict license recognition to people whose home state license has "substantially equivalent" requirements, according to the Virginia-based Institute for Justice. In another eight, the home state license must only apply to a "similar" scope of practice. Five states, however, limit recognition to license-holders who have become residents.
The bottom line: When Rogers asked if any of the committee members had heard from industries that did want universal licensing, she was met with silence — and replied, "I have not either." Rogers later told the Capital Chronicle that she doesn't yet have a timeline in mind for the in-depth study. (Indiana Capital Chronicle)
Indiana Chamber Names Next CEO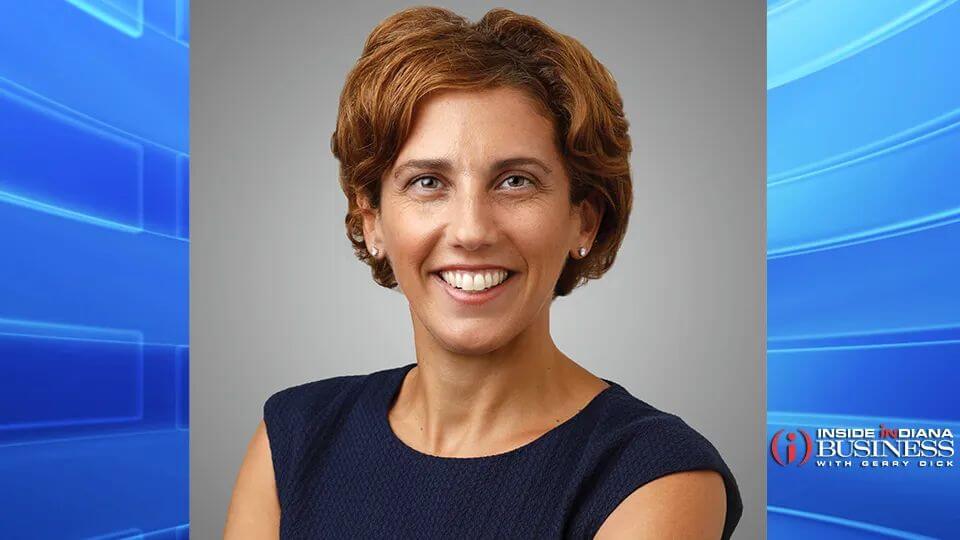 Breaking: The Indiana Chamber of Commerce on Thursday announced Vanessa Green Sinders as its next president and CEO. Sinders currently leads her own consulting firm in Indianapolis and previously served as senior vice president for government affairs at Charter Communications.
Why it matters: Sinders will succeed Kevin Brinegar, who is retiring in early January after 20 years leading the organization. She will become the first woman to serve as president and CEO in the chamber's history.
During her tenure at Charter, Sinders was responsible for directing strategic policy and political engagement with Congress and the White House, the chamber said. She also previously served as senior vice president and head of government affairs for the American Hotel & Lodging Association, overseeing advocacy efforts at the local, state and federal levels. Sinders also worked on Capitol Hill as chief of staff for then-U.S. Senator Scott Brown of Massachusetts and policy director for former U.S. Sen. Judd Gregg of New Hampshire.
What they're saying: "What really set Vanessa apart is her demonstrated ability to lead, innovate and advocate across a wide spectrum of stakeholders," Paul Perkins, chair of the chamber's board of directors and member of the search committee, said in a news release. "She's done that in corporate America, government and with a national trade group. That's so important because of the varied aspects and programs at the Indiana Chamber."
She will serve as president and CEO-elect of the Indiana Chamber beginning Oct. 16 and assume the full role on Jan. 5, following Brinegar's retirement.
The bottom line: "I am honored by the opportunity to lead the Indiana Chamber and build on the organization's strong record of success that has helped position our state as a place where people want to live, work and do business," said Sinders. "As a believer in the power of collaboration and working together, I look forward to engaging with stakeholders across the Hoosier state to identify and advance new opportunities that maximize the Chamber's impact." (Inside Indiana Business)
Indy Chamber Hires Marketing Exec Matt Mindrum as CEO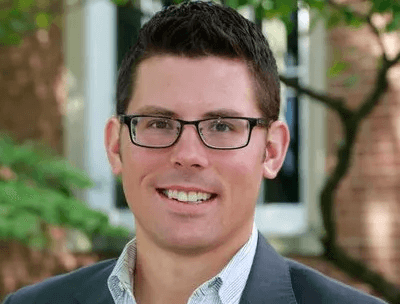 Breaking: The Greater Indianapolis Chamber of Commerce has hired Matt Mindrum as CEO, it announced Monday.
Mindrum, who has spent his career in marketing positions at Indianapolis Motor Speedway, Eli Lilly and Co. and Butler University, is set to begin his new job with the Indy Chamber on Dec. 1.
The backstory: Mindrum will succeed Michael Huber, who stepped down in September 2022 after nearly 10 years as CEO of the Indy Chamber to become Indiana University's vice president for university relations. Indy Chamber launched a CEO search for a successor in March with consulting firm Korn Ferry. Moira Carlstedt, former head of the Indianapolis Neighborhood Housing Partnership, has served as interim CEO.
What he's saying: "What gets me excited is, 'How can we work together with our partners to really raise Indy's profile, tell a better story about who we are, what we are and just attract talent and business in a way we've never been able to before?" Mindrum told IBJ.
Yes, but: Unlike Huber, who had decades of experience in government including serving as deputy mayor for former Mayor Greg Ballard, Mindrum brings a private-sector perspective to the role.
From 2016 to 2020, Mindrum was vice president of marketing and communications for IMS. He worked in that same role at Butler University from 2013 to 2016. His career began as a sales representative for Eli Lilly and Co., where he worked in various marketing positions from 2007 to 2013. Most recently, he worked remotely for Denver-based DaVita Kidney Care as vice president for growth and strategy. He's hoping that experience will help him improve upon what his predecessor has built.
"I think Michael [Huber] would probably be the first one to tell you that he's not necessarily a brand guy," Mindrum said. "So if there's one place where I think we can do even more, even better, that's one that I'm really focused on."
Mindrum will manage an approximately $10 million operating budget and 55 total staff members, according to the job description.
His hiring comes at a time when downtown Indianapolis is at a crossroads when it comes office real estate. Mindrum said the Indy Chamber hopes to play a big role in that situation. One way, he said, is through the creation of an economic improvement district. The Indiana Legislature this year passed a framework for the tax district, which would fund cleanliness and public safety efforts in the Mile Square.
The bottom line: Mindrum is a graduate of Indiana University's Jacobs School of Music and has an MBA from Harvard Business School. He serves on several community and not-for-profit boards and is an alumnus of the Stanley K. Lacy Executive Leadership Series. (IBJ)
Sen. Young Talks AI & Government Regulation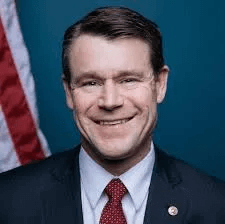 What's new: Artificial intelligence shouldn't be over-regulated from the start, says your senator.
"We want to focus on use-case by use-case, and assess the need to regulate accordingly," says Senator Todd Young of Indiana. He was a part of a major meeting in Washington Wednesday, which included dozens of senators and some of tech's biggest names, like Elon Musk.
The topic was of course AI and how it could affect your life. While some people have said AI needs to be heavily regulated now, Senator Young says the potential of AI lies in the hands of whoever uses it, and that's something the United States can use to its advantage.
What they're saying: "It's a balance, and I think the real key is making sure the United States, and our companies and innovators and investors, stay ahead of those in the rest of the world," Young tells CNBC's Squawk Box.
Young is particularly interested in keeping a few steps ahead of China.
"We want to make sure the United State of America leads the way so that our values are ultimately embedded in this technology. Not the values of anyone else who would leap ahead of us – say the Chinese Communist Party," Young explains.
Yes, but: The AI meeting was held Wednesday behind closed doors, which is something that upset some people who wanted to know exactly what was being discussed by your elected leaders.
The bottom line: Young says he understands the frustration, but clarifies that Wednesday was just an informal, information gathering kind of conversation.
He says you will be involved in the process in the future, "it was important to have unguarded conversations. We heard things from a number of individuals that I don't think we would have perhaps heard in a more public setting." (WIBC)
New Federal Rulemaking on Overtime Protections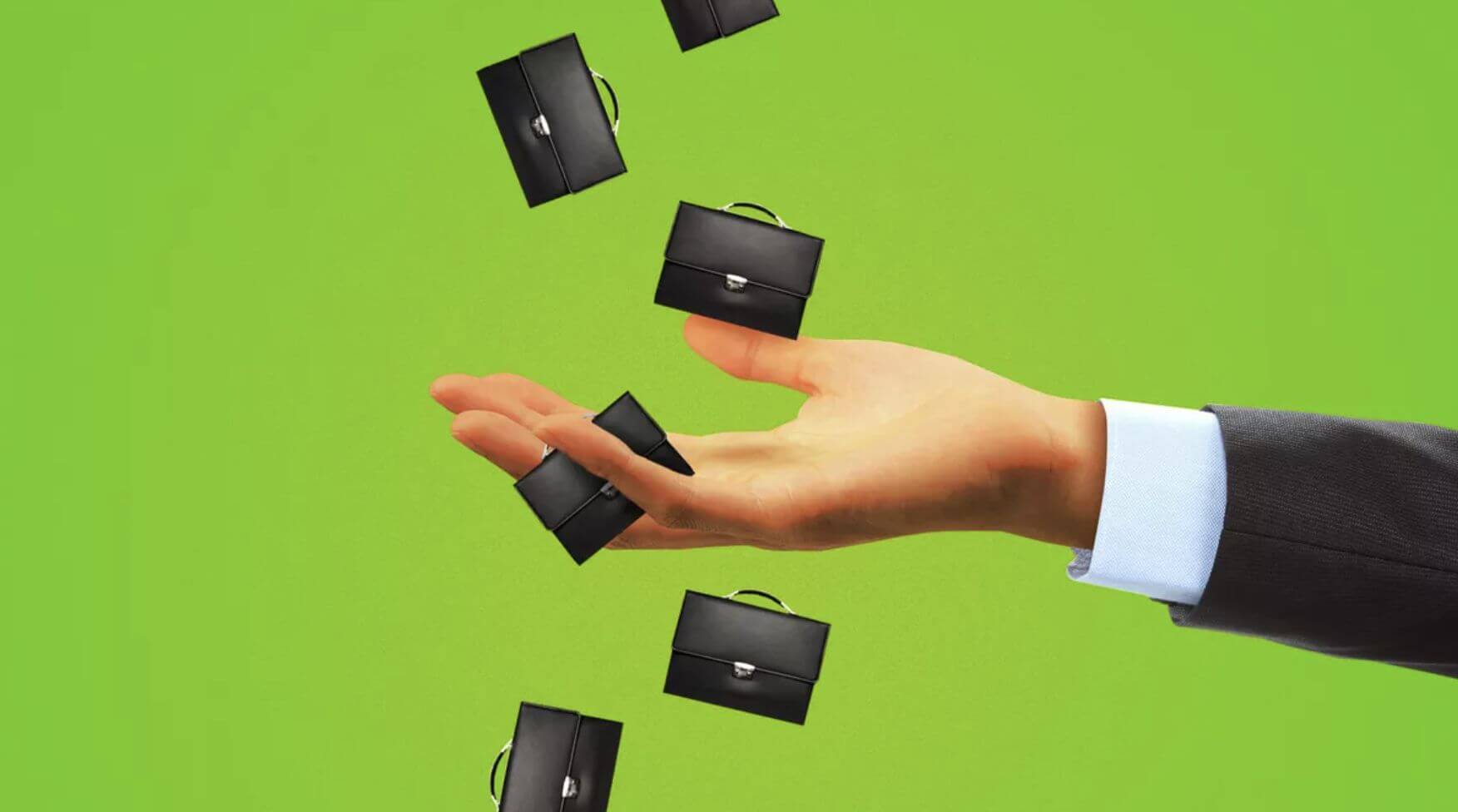 Democrats Push to Extend Child Care Grant Program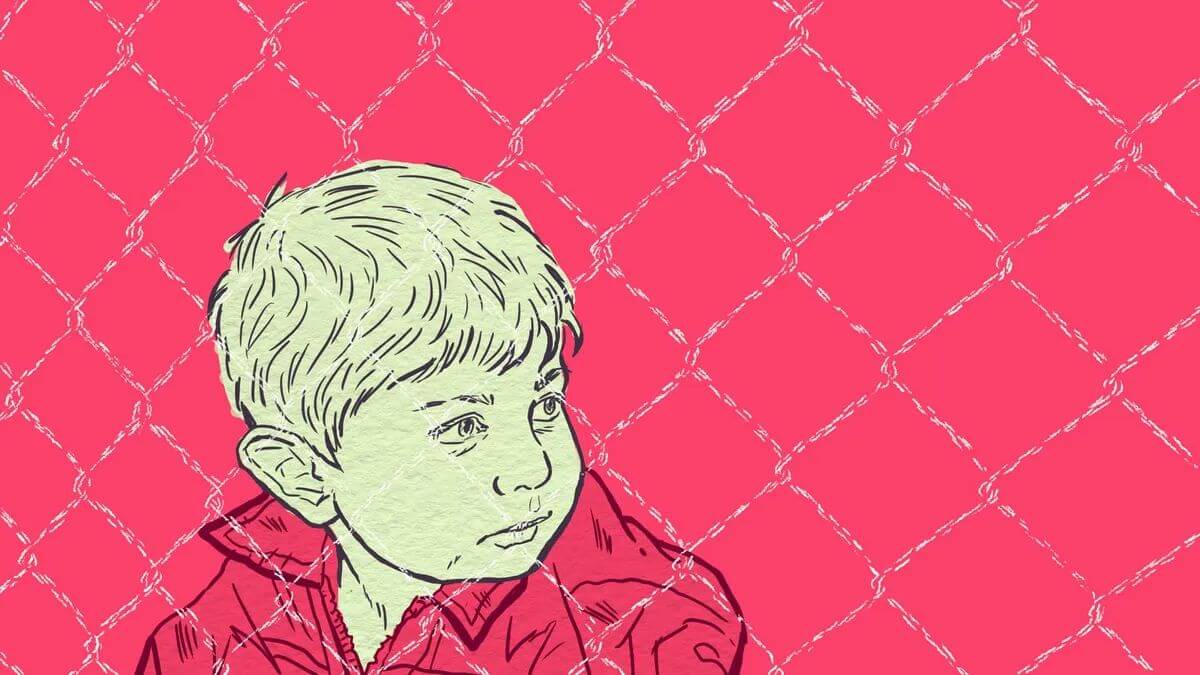 What's new: Congressional Democrats introduced a bill Wednesday to extend funding for five years for a pandemic-era child care subsidy program set to expire at the end of the month.
The legislation would extend the child care stabilization grant program, which Congress established in 2021 to help child care providers meet additional costs during the pandemic. The bill would provide $16 billion in mandatory funding each year for the next five years. Congress initially provided $24 billion for the program as part of Democrats' massive COVID-19 relief bill in 2021.
By the numbers: The bill attracted 35 co-sponsors in the Senate and 78 in the House. All the co-sponsors are Democrats except U.S. Sen. Bernie Sanders, a Vermont independent who caucuses with the party.
What they're saying: "Over 3 million kids will be in danger of losing quality child care they have today" if Congress does not take action, Sanders, the chair of the Senate Health, Education, Labor and Pensions Committee, said. "Over 230,000 child care workers will be in danger of losing their jobs and over 70,000 child care facilities all over America will likely be shut down." Sanders said the country's workforce crisis would only be worsened if child care relief is cut off. (Indiana Capital Chronicle)
Why Poverty Rates Are Likely to Rise This Year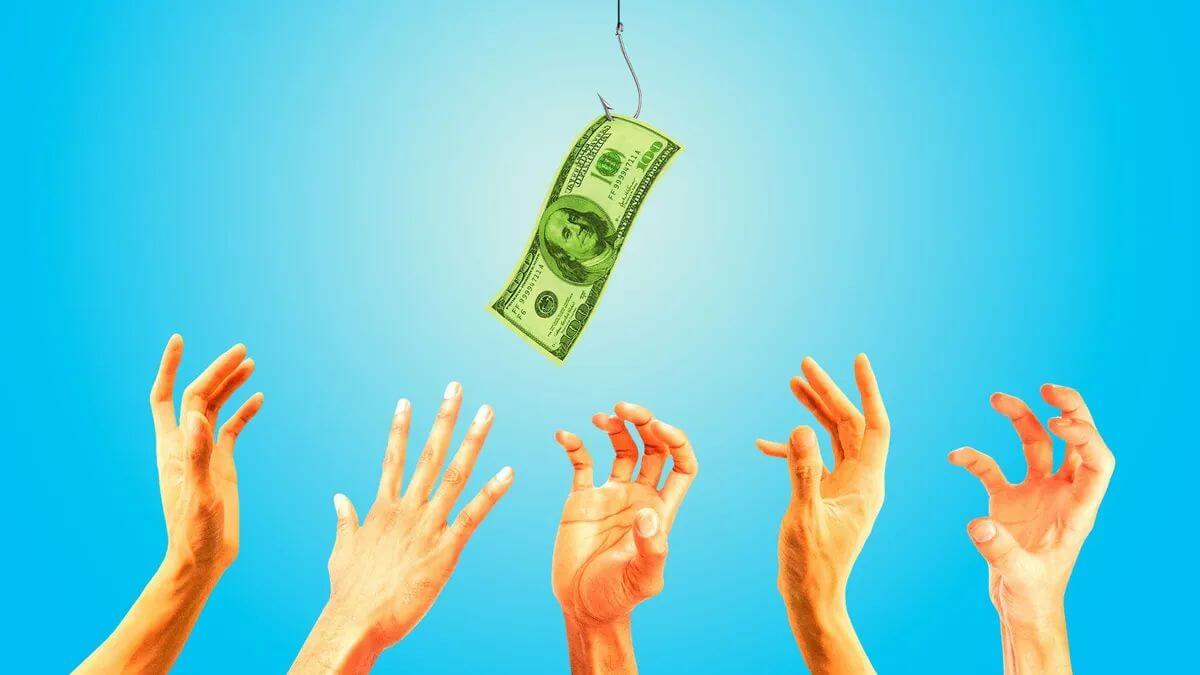 One of the last remaining major COVID relief programs — the expansion of SNAP benefits, aka food stamps — ends this month, pushing about 32 million Americans off a "hunger cliff."
Why it matters: Since 2020, massive expansions of funding for programs that serve low-income Americans have meaningfully lowered poverty rates for adults and children. That era is mostly ending.
By the numbers: The SNAP emergency allotments kept 4.2 million people out of poverty, reducing poverty rates for children by 14% in the fourth quarter of 2021, according to a report published last year.
The enhancements already ended in 18 states, affecting another 9 million, and advocates for the poor say they've seen more people in those places struggling to buy food — at a time when food prices are high, making every dollar count.
"People are going to be hungrier," said Elizabeth Lower-Basch, deputy executive director for the Center for Law and Social Policy.
Federal grants to help with housing and childcare expenses are also expected to run out this year, and a provision to simplify Medicaid enrollment is ending.
Yes, but: There are a few new permanent benefits to come out of the COVID era, including a food benefit, called Summer EBT, that will provide $120 per child when school is out to help with groceries.
Zoom in: The enhanced SNAP benefits, enacted in the first pandemic relief bill in March 2020, made every SNAP recipient eligible for the program's maximum benefit.
That made a huge difference to those who would only typically qualify for the minimum amount of food benefits, mainly the elderly and disabled Americans, as well as working folks who make very little money.
Some of those households saw benefits go up by $250 or even $500 per month — crucial funds as food prices started to climb.
For example: Monthly benefits are dropping to $125 a month from $740 for Kyler Daniels, the mom of a 4-year-old who works in school administration in North Carolina and earns about $3,000 a month in take-home pay.
In addition to working full-time, she's also attending graduate school on the weekends, which leaves little time to shop and prepare meals.
"Shopping for groceries is already stressful," she said, noting she's been trying to save money and shop more strategically for food – harder these days with prices so high.
Of the coming cliff: "I'm fearful of how we're going to adjust," she said.
The intrigue: Putting more money into people's hands to buy groceries has a stimulative effect on the economy. So cutting these benefits will have a marginal impact on inflation, Moody's economist Mark Zandi explained in an email to Axios.
Every $1 spent on SNAP currently generates about $1.42 in GDP. (The number is higher when the economy is weaker.)
He expects the cut in SNAP to reduce real GDP in 2023 by .14% and CPI inflation by .07%.
Between the lines: No one really seems to be arguing that enhanced SNAP benefits need to be permanent. Advocates for the poor are more interested in increasing SNAP benefits more broadly — for instance, allowing for more inflation-related increases.
However, Lauren Bauer, a fellow in economic studies at Brookings, said that the way the enhanced benefits are ending is disappointing. "There are better [gradual] ways to dial down a program."
What they're saying: The COVID era was a time when policymakers made a concerted effort to alleviate hardship.
Now we go back to a base level of economic supports that "allow very high levels of poverty to remain in the country," said Sharon Parrott, President of the Center on Budget and Policy Priorities.
It's a reminder that "poverty is a policy choice in this country," said Lower-Basch. "For a while we decided we were going to make a different policy choice." (Axios)
Lumina Foundation initiative aims to simplify, grow college admissions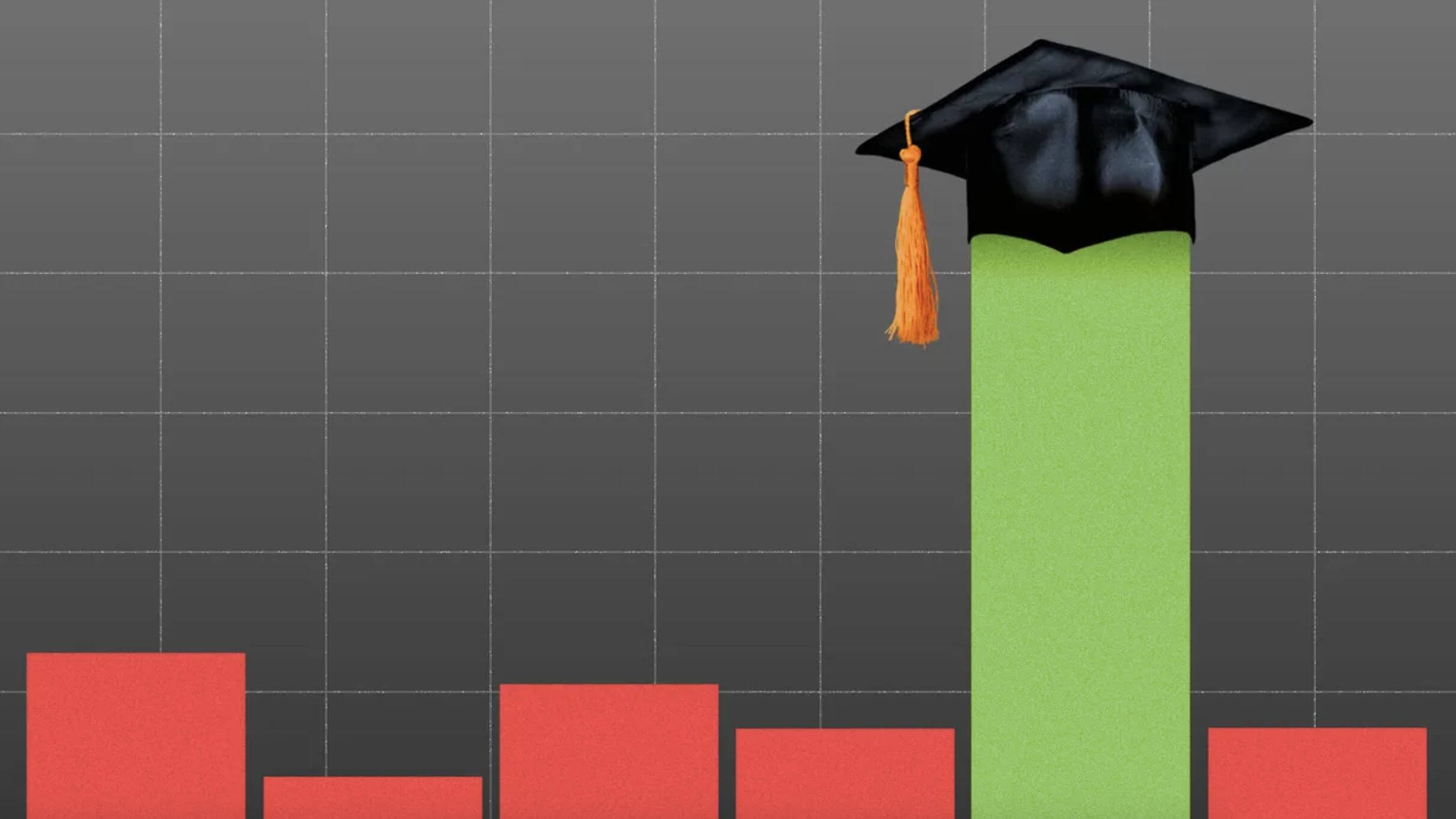 What's new: Indianapolis-based Lumina Foundation has launched a nearly $3 million effort designed to make it easier for students to apply for and be admitted to college.
Go deeper: The Great Admissions Redesign is a challenge for higher education institutions as well as state agencies to find ways to simplify what Melanie Heath, strategy director for participation at Lumina Foundation, calls a complicated process.
What they're saying: "The time is right for some real innovation to take place here," Heath said. "So, what we're looking for are ways to simplify the process by making it proactive, automated and transparent."
Heath told Inside INdiana Business the admissions process should not be so complex in 2023.
"We're looking for ways to increase opportunity, particularly for students who might be the first in their family to go to college, who are low income or students of color, and we're also looking for things that are fundamentally different and new," Heath said. "We feel like there is a huge opportunity at this specific moment in time to really rethink how we've been doing college admissions."
The length and complexity of the current admissions process are among the biggest challenges, according to Heath.
"I think students are having to sometimes log into and create accounts on seven different portals to be able to onboard successfully into college," she said. "The fact that there's an application fee to even apply to be considered is a problem, because that's a huge barrier for a significant number of students."
The details: The challenge is open to state agencies and quasi-public organizations; state systems of higher education that include public bachelor's-granting universities or colleges; and a group of three or more public or private not-for-profit institutions that includes at least one bachelor's-granting institution.
The foundation will select applicants to submit full grant proposals based on their ability to address specific criteria:
Opportunity: Demonstrated commitment and a clear outline of how the proposed project will increase college opportunities for students of color, students from low-income families, and first-generation students.
Simplicity: Clear explanation of how the project will reduce complexity in admissions and enrollment processes in terms of reliance on automation, proactively engaging potential students, and the overall transparency of the process.
Innovation: The extent to which the project reimagines how students are admitted and enrolled.
More: The foundation is accepting two types of funding requests: planning proposals and implementation proposals.
The planning proposals will come from applicants that are in the early stages of developing a plan for redesigned admissions, enrollment and financial aid processes. Lumina plans to select up to five entities to submit proposals for 12-month grants of up to $100,000 each.
The implementation proposals will come from applicants that have already done work to redesign their processes. Three entities will be chosen to submit grant proposals for between $500,000 and $750,000 over a nearly two-year period.
Heath said she hopes the initiative will result in students being proactively notified of which colleges they qualify for before they even apply, and when they do apply, the process is free and takes just a few clicks to complete.
The bottom line: Responses to the challenge are due by Oct. 6 and the foundation expects to announce the grant recipients by the end of November. (IBJ)
Share the Torchbearer Newsletter with Your Network!